Advent means coming. We wait in joyful anticipation for our Holy God. It's a special season with family gathered round, too much food, and gifts shared in gratitude. During this season, it's appropriate to take a little time each day to reflect on the importance of the Advent season: the time where we wait for the coming of Christ into our world. Be still, ponder the purpose of this waiting season. I love to use Advent calendars for kids that are specially designed to do this. Each day, we pull out a little treasure that reminds us to seek the presence of God in small gifts; to wait well.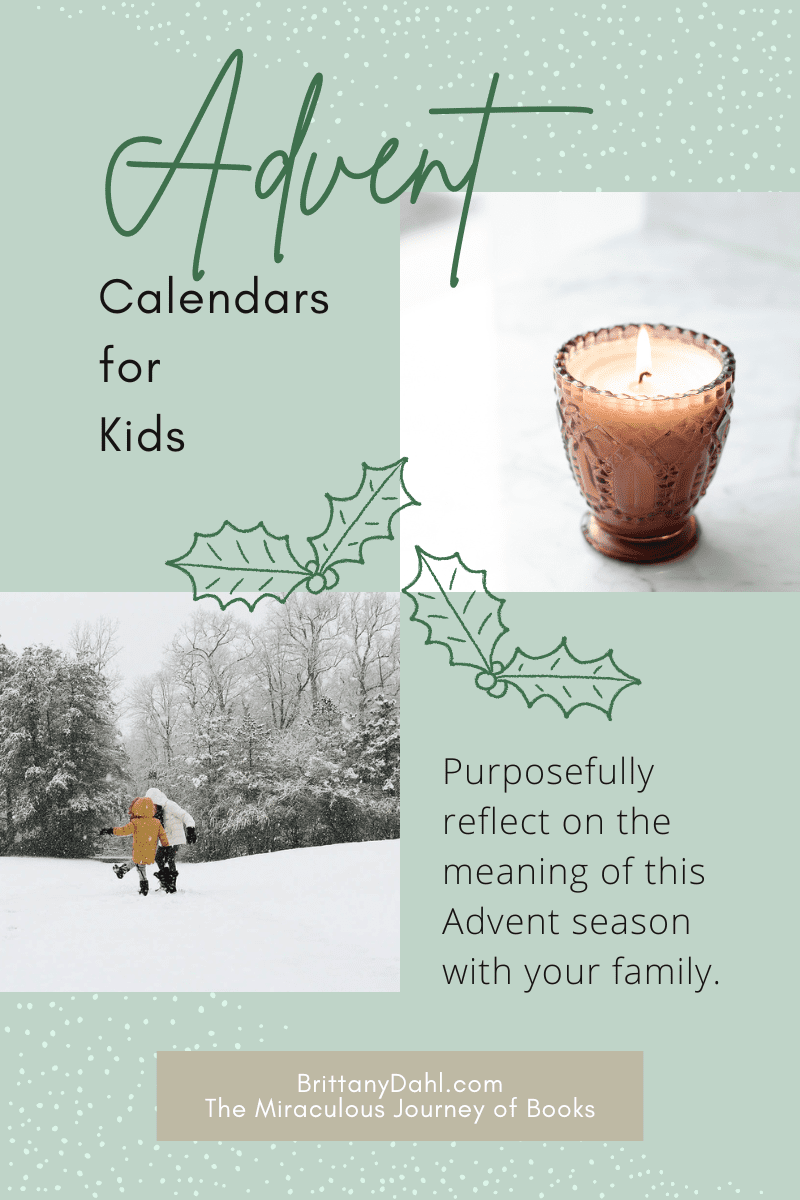 Many of the Advent calendars in this list cause us to draw attention to showing kindness and giving gifts to others, the little, the least, the lonely. Some of the Advent calendars are fun and silly, and some inspire play and rest. Find one that is most suitable for your family and use it to guide you in enjoying the season of Christmas more fully!
*I use affiliate links to share products with you. If you use the link to make a purchase, the cost of the book doesn't go up for you. However, I will receive a commission and I do appreciate your support.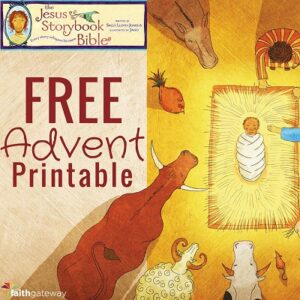 If you are familiar with Sally-Lloyd Jones' Jesus Storybook Bible, then you will want to check out her free Advent guide! The guide walks you through the stories of the Bible beginning with creation to Christ's birth. It would pair perfectly with these felt Jesse Tree Ornaments from BabyWhatKnots' Etsy shop. This is one of my favorite Advent calendars for kids.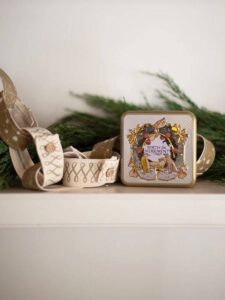 I have been closely following Heirloom Art Co. as they share beautiful and calming pieces of art for your home. They recently added a collection of traditions, which would be exciting to implement each year with your children. I especially love their Advent countdown chain.
It is a cloth chain that has a special activity printed on the inside of each loop. So, every day, you take off one of the loops from the chain and complete the activity as a family.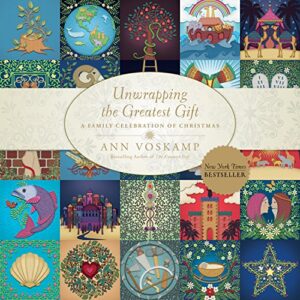 This is the Advent calendar that my family personally uses. It was gifted to us by my parents, and I love how this book opens up into a giant pop-up Christmas tree. Each day, you open a little box that contains an ornament tracing the story of God's love for us from the time the world began until Jesus dies on the cross.
I also love these felt Jesse Tree ornaments that coordinate with the book. They would make a great upgrade to the paper ones that are used in The Wonder of the Greatest Gift book.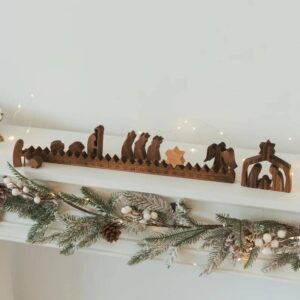 I love this beautiful, wooden Advent calendar. There are two options offered: One includes a nativity set with wooden figurines. The second allows you to hang the calendar, which includes small hooks to attach cards with activities or small gifts.
The reviews are impressive, and so is the price! This would make for a gorgeous keepsake to share for many generations.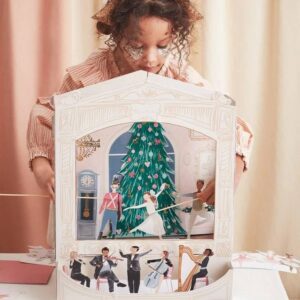 The Nutcracker is one of my favorite stories to enjoy during the Christmas season. I have seen the ballet multiple times and frequently listen to the music (even when it's not Christmas). This beautiful Advent calendar is made up of a box that opens up into a theater, and it also includes an orchestra pit!
Each day, your child opens a numbered envelop where they will find different characters and props to perform the play. On the final day, they receive a bracelet with little charms.
A great addition to this calendar would be reading the story to help them image the scenes! The Nutcracker Sound Book provides a great introduction to young, imaginative readers. It is recommended for ages 3 and up, but my 18 month old son loves it!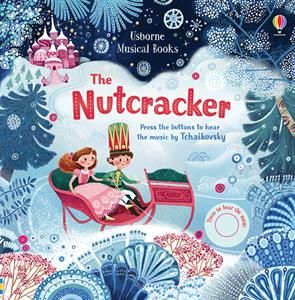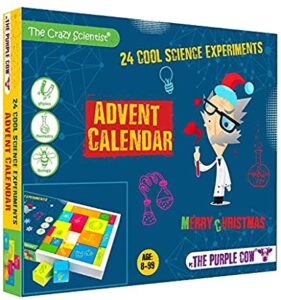 This interactive Advent calendar covers a range of science skills. It has 24 different experiments that are great for young kids to adults! You will follow along with a step-by-step manual to complete the experiments (What's that? Practicing reading and following directions? Yes, please!).
A calendar like this would be a perfect way to spend time together as a family, learning and playing.
I couldn't get over this adorable train Advent calendar. Each day, you open up a new piece to add to the station. This will make an exciting toy to spend some time with throughout the holiday season.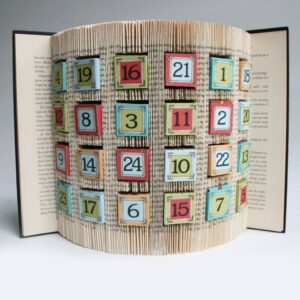 Book folding patterns are always a fun, interactive challenge. Just taking the time to create this with older kids would add to the enjoyment of the overall experience.
For this particular calendar, you get to choose what goes inside the boxes. You could fill each day with slips of paper for activities to share the joy of the Christmas season with others. Add little candies or a favorite book quote to share each day. The creative possibilities are endless!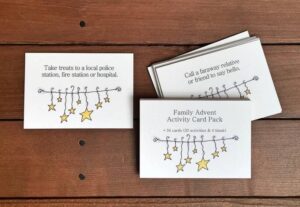 I really like the simplicity of these Family Advent Activity Cards from WhimsicalsPaperie's Etsy shop. It is unlike other Advent calendars that are set on display. Instead, you'll be joining together as a family to intentionally bring joy to others or to be present with one another. It is just what this season needs. Each day you complete a very simple activity that requires little prep.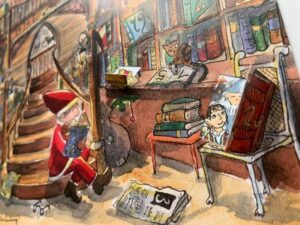 For my fellow book lovers, this Library Advent Calendar is just what you need! Each day, you lift a small flap to reveal an image from a famous book. Use the image as a clue to guess which book it might be! This would be a great activity for adults and older children who are familiar with lots of books.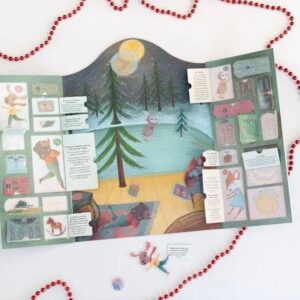 If you are looking to add beauty to your home, as well as your heart, this would be the perfect Advent calendar for your family. Each day there is a thoughtful activity planned for your family to complete together, spreading a little more kindness in our world. You will also find a reusable sticker under each flap that used to create a cheerful scene in the middle of the calendar.
Looking for other gift ideas besides Advent calendars for kids?
Maybe you already have the perfect Advent calendars for kids. If so, check out our gift guide lists from last year, and create a time and space for your family to gather and to find comfort in one another. These gift guides will help you find items to make a cozy reading area for your kids. Each guide also includes a selection of age appropriate books: