We know that you are too busy to browse through the endless options of kids' books to find the best bedtime stories to read aloud to your kids! This list will help you quickly and easily choose the perfect book for your child. With your new book in hand, you will have more time to focus on what matters most: reading with your child, building a lasting and meaningful relationship.
Getting ready for bed is a fantastic time to follow a consistent routine. Along with brushing your teeth, putting on your PJs, and getting that last sip of water, why not add reading the best bedtime stories to the list? Consistency helps your child know what to expect, and it helps them to wind down. Establishing a relaxing bedtime routine and practicing it at the same time each evening is one of the most important healthy sleep habits.
This regular read aloud time is the perfect way to help them find the magic of books. And you, as the parent, are the ideal person to guide them on that journey. Find the best bedtime stories for your child today! Start your habit of nightly reading this week.
*We use affiliate links to share products with you. If you use the link to make a purchase, the cost of the book doesn't go up for you. However, we will receive a commission and we do appreciate your support.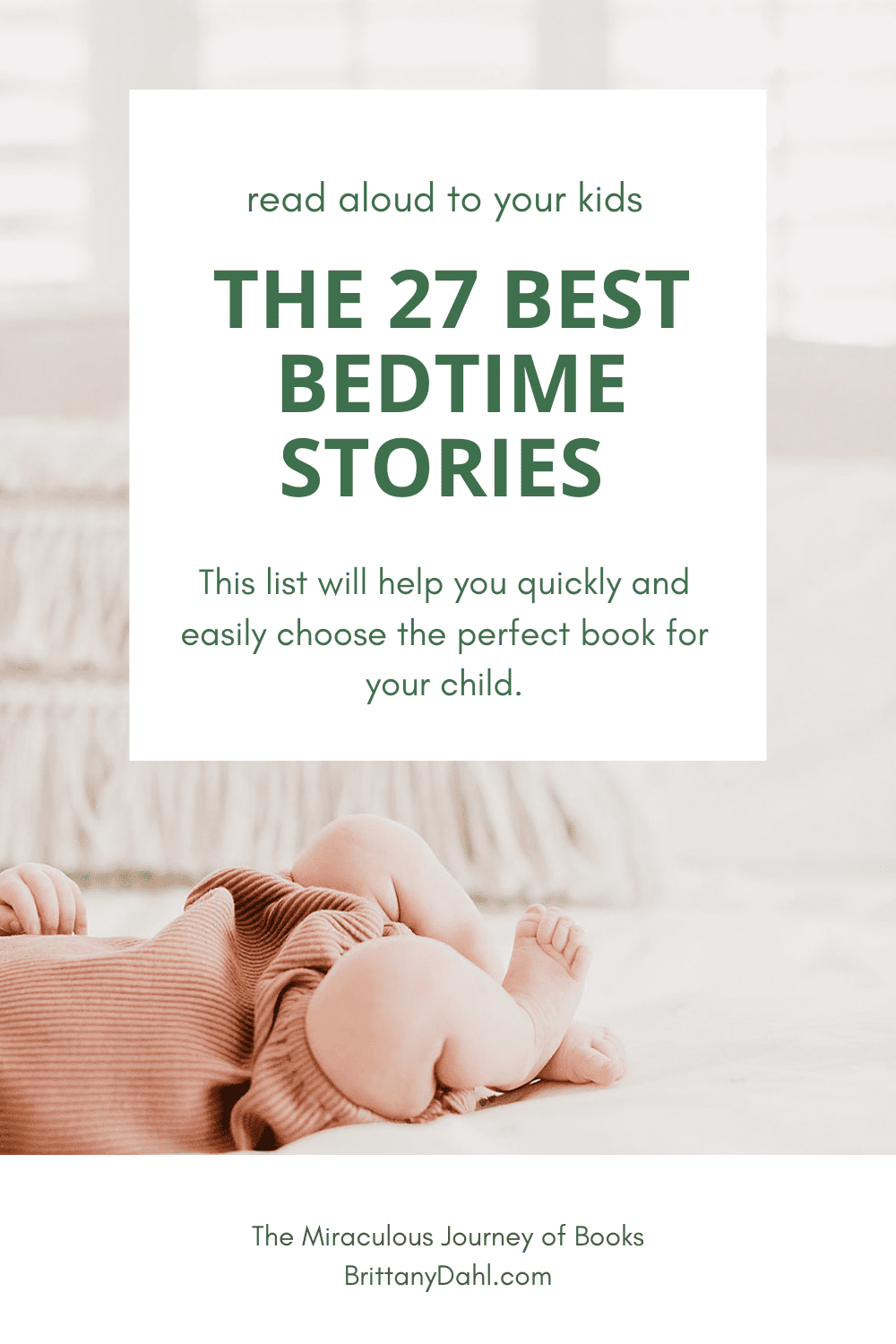 The Best Bedtime Stories for Babies and Toddlers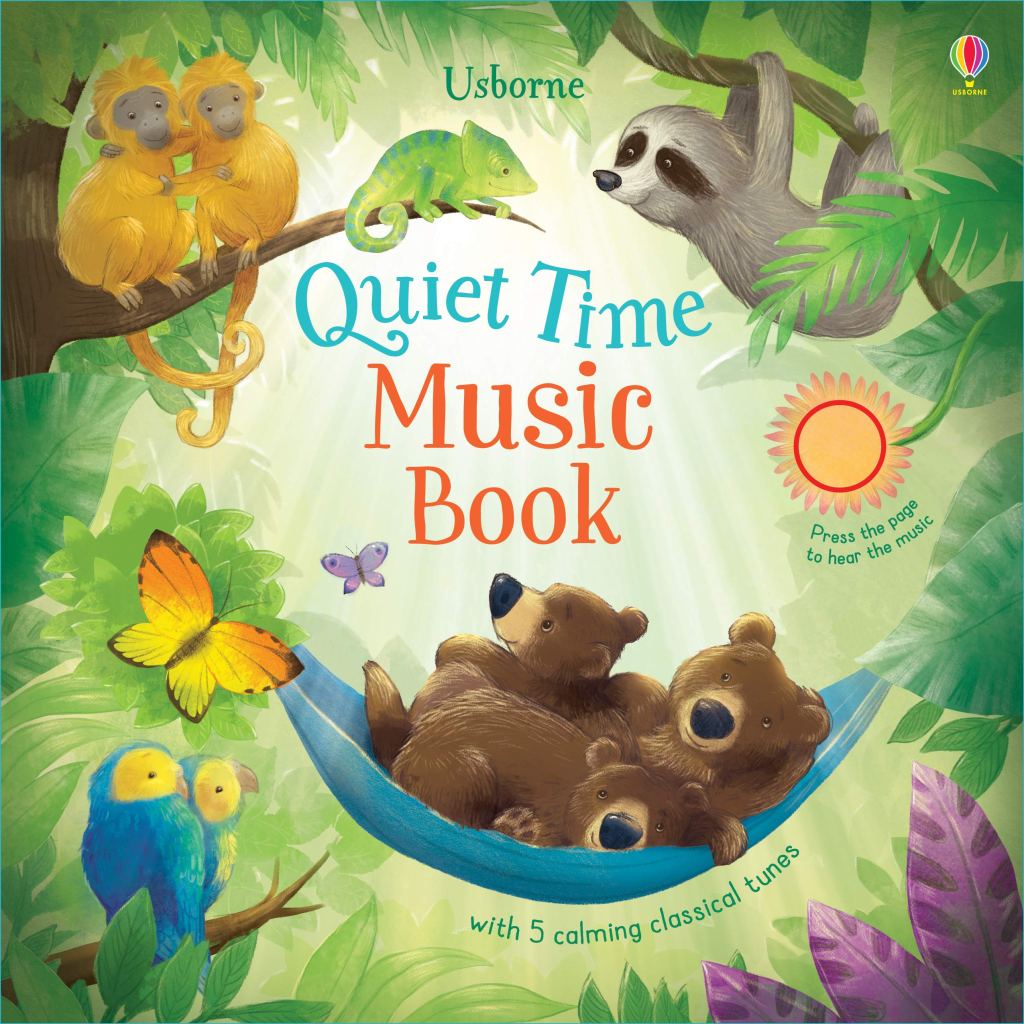 "The gentle classical tunes and charming illustrations in this book are perfect for sharing a peaceful moment with young children in the middle of a busy day. Listen to the quiet music as you follow a band of little animals going down a river on a raft playing classics like Pachelbel's canon and other famous soothing music."
Ages 0+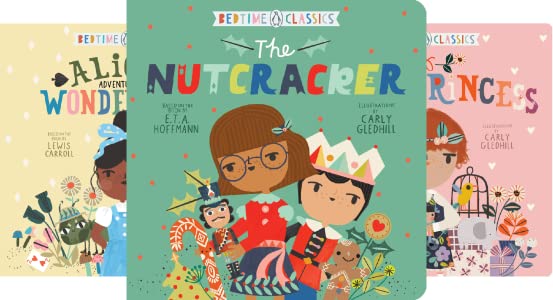 "Bedtime Classics introduce classic works of fiction to little literary scholars through character-driven narratives and colorful illustration. Designed to be the perfect one minute bedtime story (or five minutes–if you're begged to read it over and over) parents can feel good about exposing their children to some of the most iconic pieces of literature, while building their child's bookshelf with these trendy editions!"
Find classics like: Alice's Adventure's in Wonderland, The Nutcracker, A Little Princess, the Wizard of Oz, The Three Little Pigs, Jack and the Beanstalk, and The Princess and the Pea.
Ages 0-2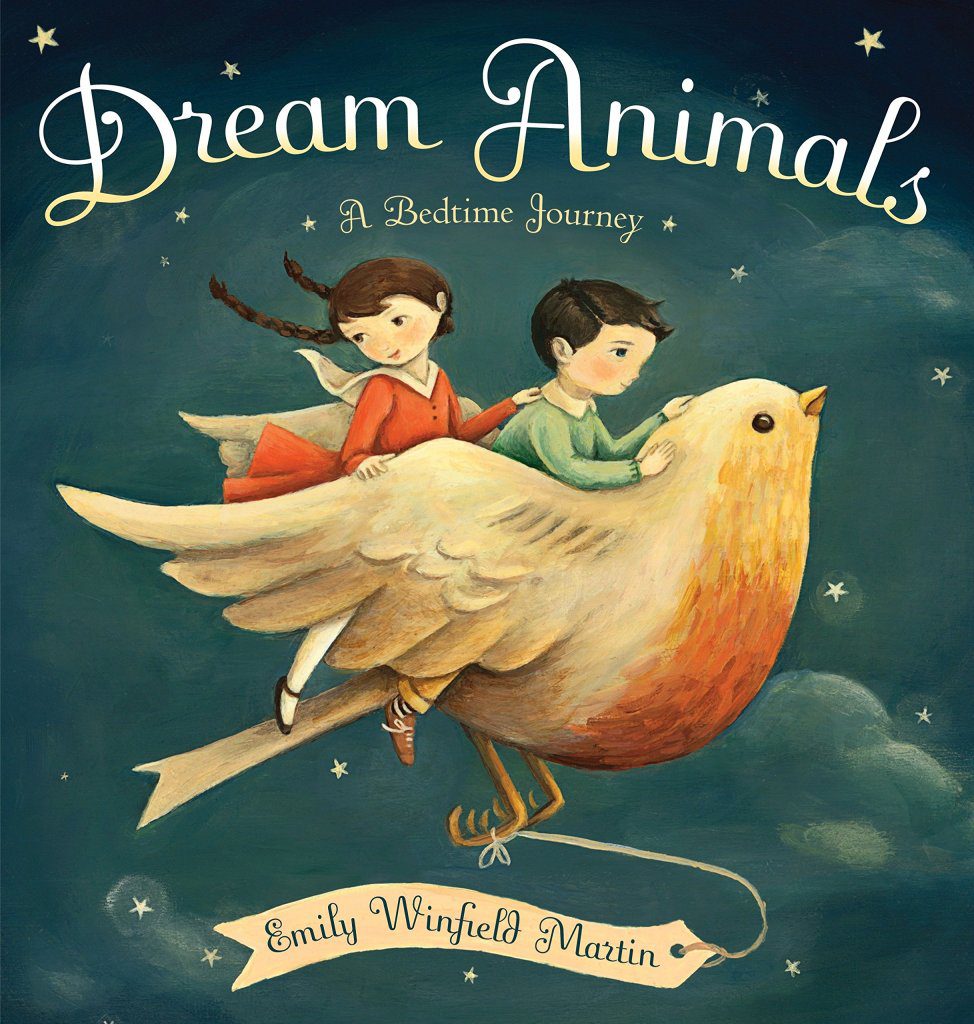 "Snuggle into bed and discover what your dream animal might be and where it could take you! Could it be a bear who brings you to bake pastries? A fox who ushers you into a magical forest? Mermaids with whom you can sip tea? With a perfect nighttime rhyme and gorgeous illustrations, this book is the ideal addition to any bedtime reading routine. Little ones won't mind closing their eyes once they learn what wonders await in their dreams."
Ages 0-3
"As comforting as a soft blanket and warm as a goodnight hug, Eric Metaxas's lullaby It's Time to Sleep, My Love is delightfully brought to life by bestselling artist Nancy Tillman (On the Night You Were Born), whose illustrations celebrate the wonders of the natural world, and the bonds of family."
"As children prepare for bed, the world around them is also settling down for the night. Animals who live in the jungle, the forest, the sea―all whisper to their babies a soft refrain: It's time to sleep, my love."
Ages 1-3
"As the sun sets behind the big construction site, all the hardworking trucks get ready to say goodnight. One by one, Crane Truck, Cement Mixer, Dump Truck, Bulldozer, and Excavator finish their work and lie down to rest—so they'll be ready for another day of rough and tough construction play! With irresistible artwork by bestselling illustrator Tom Lichtenheld and sweet, rhyming text, this construction book for kids will have truck lovers of all ages begging for more."
Ages 1-6
Also find the board book version for ages 2-4 so they can practice reading independently!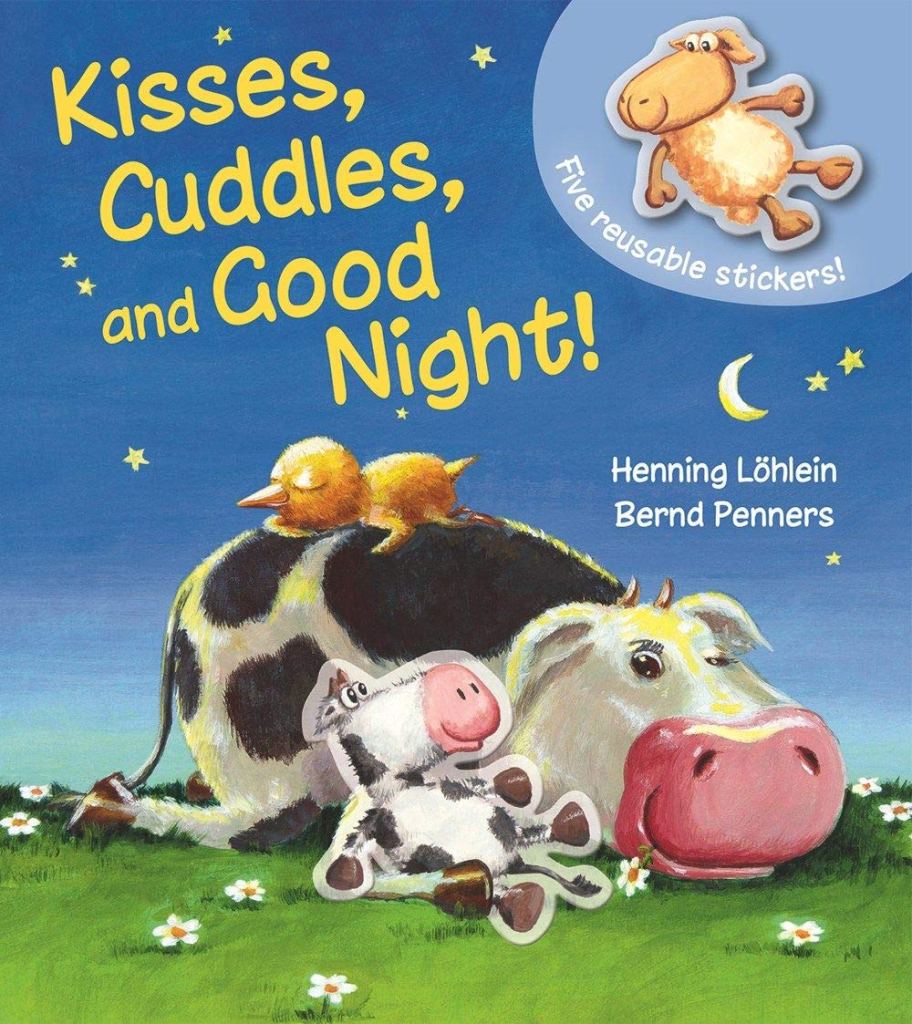 "Dog, Mouse, Pig, Chick, and Cow have been busy playing all day, but now it's time to go to bed. They need kisses, cuddles… and a very special friend before they can say, 'good night!' Little readers will love helping the friends pick out the perfect stuffed animal for bedtime using the 5 repositionable, reusable stickers."
Ages 2-5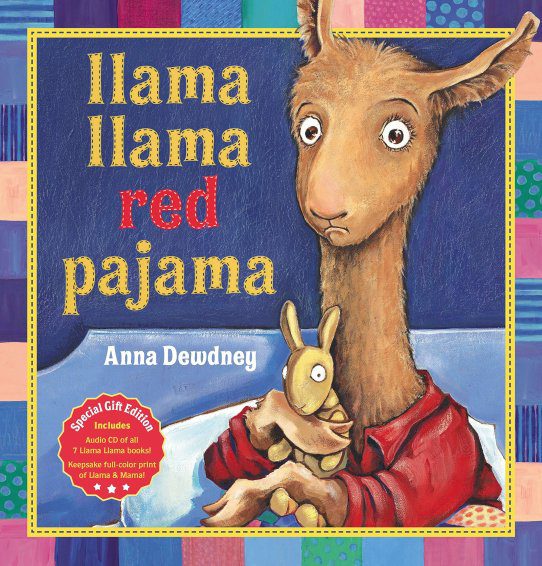 "Llama Llama's tale of nighttime drama has charmed readers for over a decade and makes an ideal story for bedtime reading. With this board book edition, Anna Dewdney's infectious rhyming text and expressive artwork are availabe to the youngest readers. Children will relate to Baby Llama's need for comfort, as much as parents will appreciate Mama Llama's reassuring message."
Ages 2-5
The Best Bedtime Stories for Kids in Preschool & Kindergarten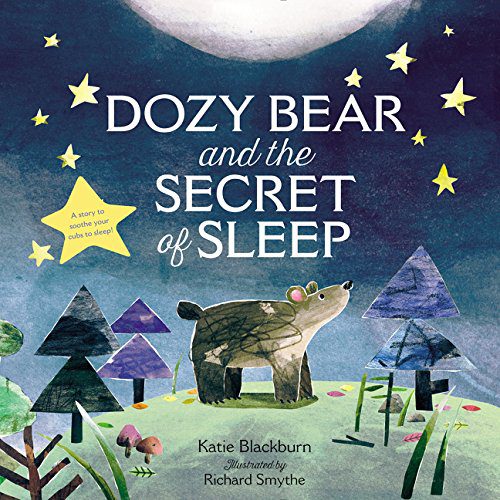 This story is "an innovative, beautiful, and rhythmic picture book about a little bear named Dozy who wanted to sleep but didn't know how…Combining proven sleep and relaxation techniques with Richard Smythe's gorgeous, dreamlike illustrations, this is the perfect companion for any parent who wants to turn naptime or bedtime into a calming experience."
Ages 2-6
"A pullout tab slides out of each page to reveal a fun storybook that introduces key concepts and simple vocabulary, while the charming pictures bring the busy city vehicles to life."
Ages 2-6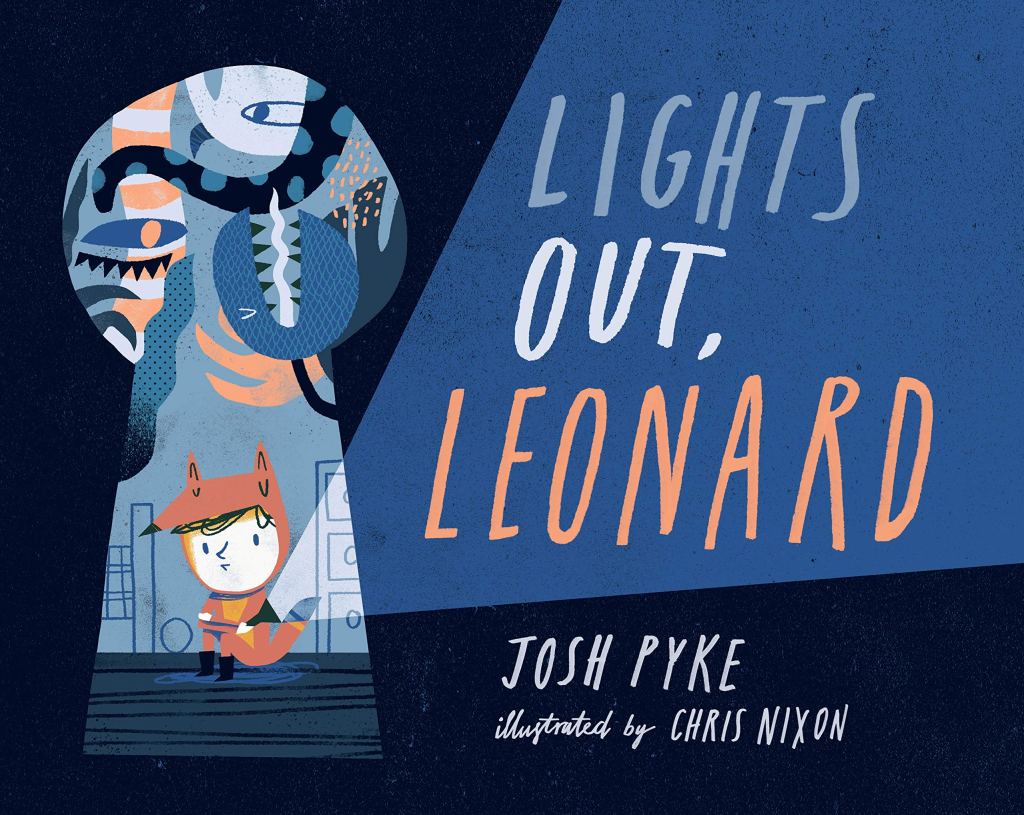 "Leonard doesn't like bedtime, especially when there's a five-nosed, seven-tailed, eleven-handed, scaly-waily monster hiding in the corner of his bedroom. It seems like Leonard (and his parents) will never sleep again… until he discovers a mysterious book called How to Frighten Monsters."
Ages 3+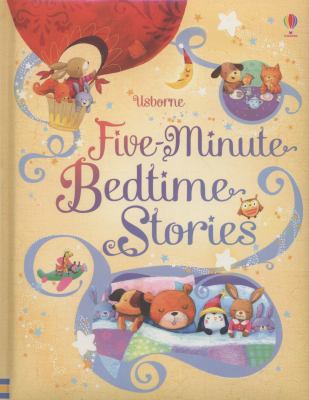 "A heart-warming collection of eleven gentle animal stories, perfect for sharing together at bedtime. Cozy stories include 'Little Lion's Roar', 'Badger's Happy Feeling' and 'Dog and the Balloon'. With enchanting illustrations and just the right length for the end of a busy day."
Age 3+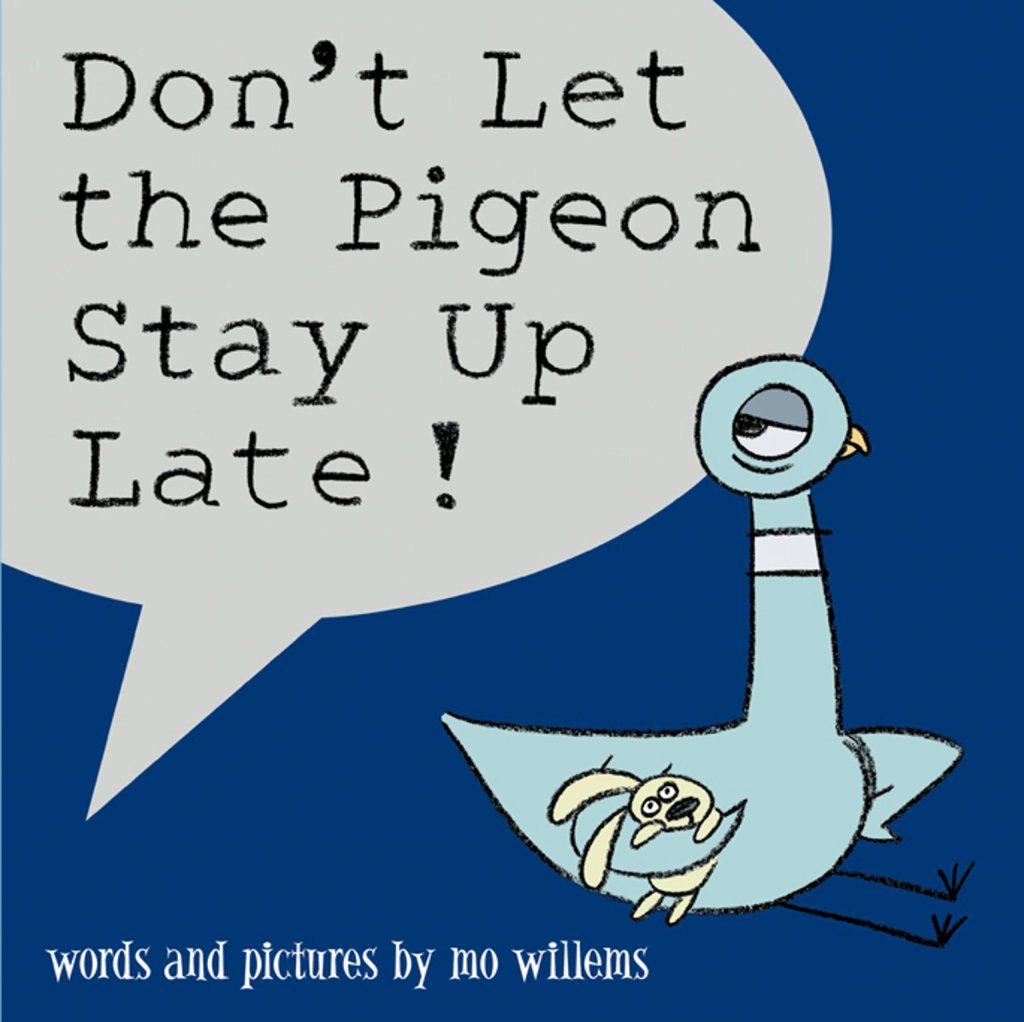 "Hurrying away to brush his teeth, the pajama-clad bus driver implores readers not to let his feathered friend stay up late. Youngsters are thrust into the role of caregiver as the puerile pigeon attempts to talk his way out of the inevitable…Meanwhile, the fowl fights yawns and tries to keep his wide eye open, despite a drooping lid…Children will be charmed by this bedtime treat, which will have them laughing out loud at the pigeon-and at themselves." -Joy Fleishhacker, School Library Journal
Ages 3-5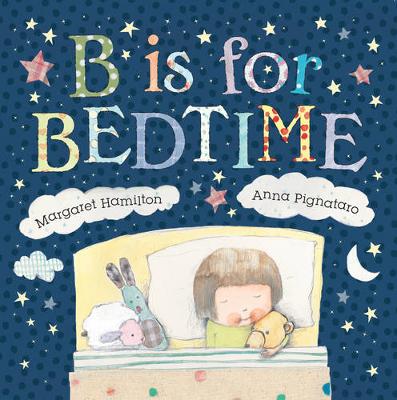 "This timeless before-bed classic is a soothing meander towards the end of an Evening. Beautifully told in gentle rhythmic verse, it leads us through a charming A-to-Z bedtime routine. B is for Bedtime is Margaret Hamilton's first picture book, and its endearing characters are brought to life by award-winning Anna Pignataro's adorable illustrations."
Ages 3-6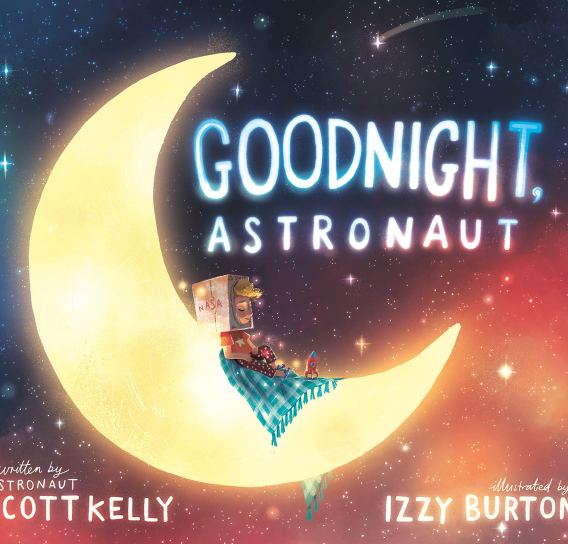 "As an astronaut, Scott Kelly is one of the few people who know what it's like to sleep in space. But that's not the only unusual place he's slept! As a child, he slept in treehouses, boats and tents, but his thrill-seeking nature has led to him snatching shuteye in every place imaginable. From the bottom of the ocean, to Mount Everest Base Camp, to the International Space Station, Scott will send readers to sleep dreaming of exploring the wildest places."
Ages 3-7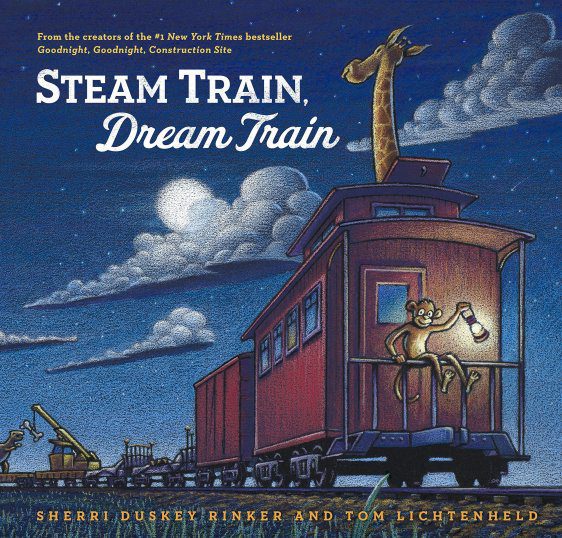 "The dream train pulls into the station, and one by one the train cars are loaded: polar bears pack the reefer car with ice cream, elephants fill the tanker cars with paints, tortoises stock the auto rack with race cars, bouncy kangaroos stuff the hopper car with balls. Sweet and silly dreams are guaranteed for any budding train enthusiasts!"
Ages 4-6
The Best Bedtime Stories for Kids in Elementary School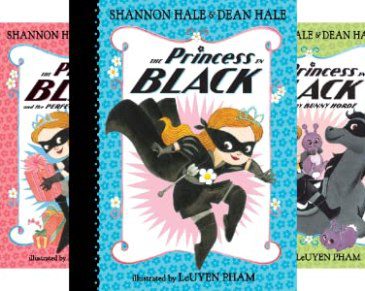 "Princess Magnolia is having hot chocolate and scones with Duchess Wigtower when . . . Brring! Brring! The monster alarm! A big blue monster is threatening the goats! Stopping monsters is no job for dainty Princess Magnolia. But luckily Princess Magnolia has a secret — she's also the Princess in Black, and stopping monsters is the perfect job for her! From the award-winning writing team of Shannon and Dean Hale and illustrator LeUyen Pham, here is the first in a humorous and action-packed chapter-book series for young readers who like their princesses not only prim and perfect, but also dressed in black."
Ages 5-9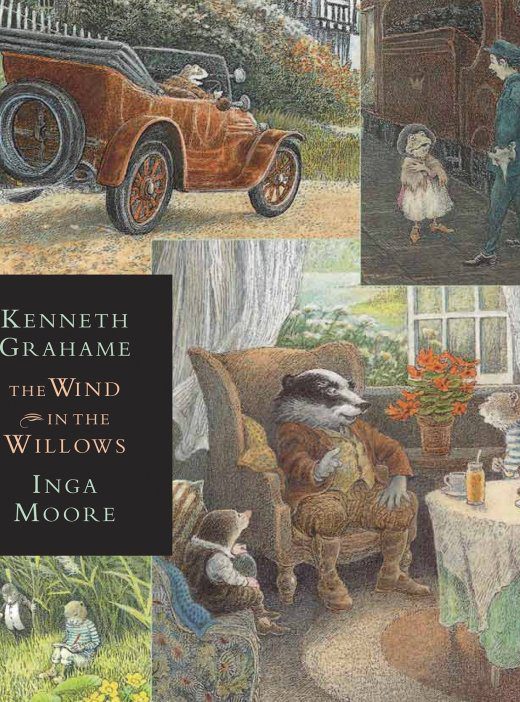 "Friendly Rat, mild-mannered Mole, wise Badger, and kind—but conceited—Toad all live on the banks of the Thames. While Mole and Rat are content to go out in a row boat or travel the roads in a caravan, Toad prefers the excitement of motor cars. He's already wrecked seven! While his friends try to keep him out of trouble, his passion for cars eventually results in his being caught and kept prisoner in the remotest dungeon of the best-guarded castle in all the land. Somehow, he has to escape and get home but what will he find when he gets there?"
I recently read a great article about a father who was on a mission to track down the best illustrated version of this book. In this article he recommended the following:
Ages 6-9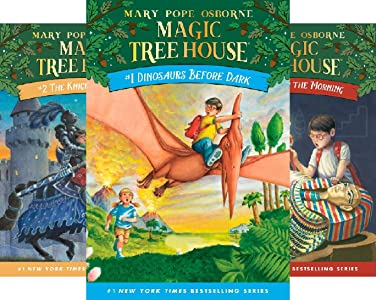 "Where did the tree house come from? Before Jack and Annie can find out, the mysterious tree house whisks them to the prehistoric past. Now they have to figure out how to get home. Can they do it before dark…or will they become a dinosaur's dinner?"
Ages 6-10
"Welcome to the story of Despereaux Tilling, a mouse who is in love with music, stories, and a princess named Pea. It is also the story of a rat called Roscuro, who lives in the darkness and covets a world filled with light. And it is the story of Miggery Sow, a slow-witted serving girl who harbors a simple, impossible wish. These three characters are about to embark on a journey that will lead them down into a horrible dungeon, up into a glittering castle, and, ultimately, into each other's lives. What happens then? As Kate DiCamillo would say: Reader, it is your destiny to find out."
Age 7+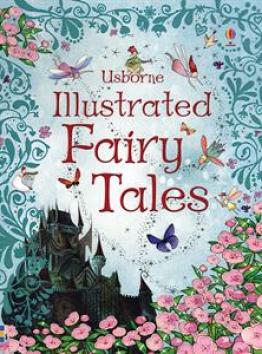 "Open these pages and enter an enchanted realm of proud emperors, pretty princesses, helpful fairies and magical animals… This charming collection contains ten classic fairy tales by the Brothers Grimm, Hans Christian Andersen and others. These stories include: Sleeping Beauty, The Emperor and the Nightingale, Beauty and the Beast, The Dragon Painter, The Frog Prince, The Elves and the Shoemaker, Little Red Riding Hood, Cinderella, The Swan Princess and The Emperor's New Clothes."
Age 7+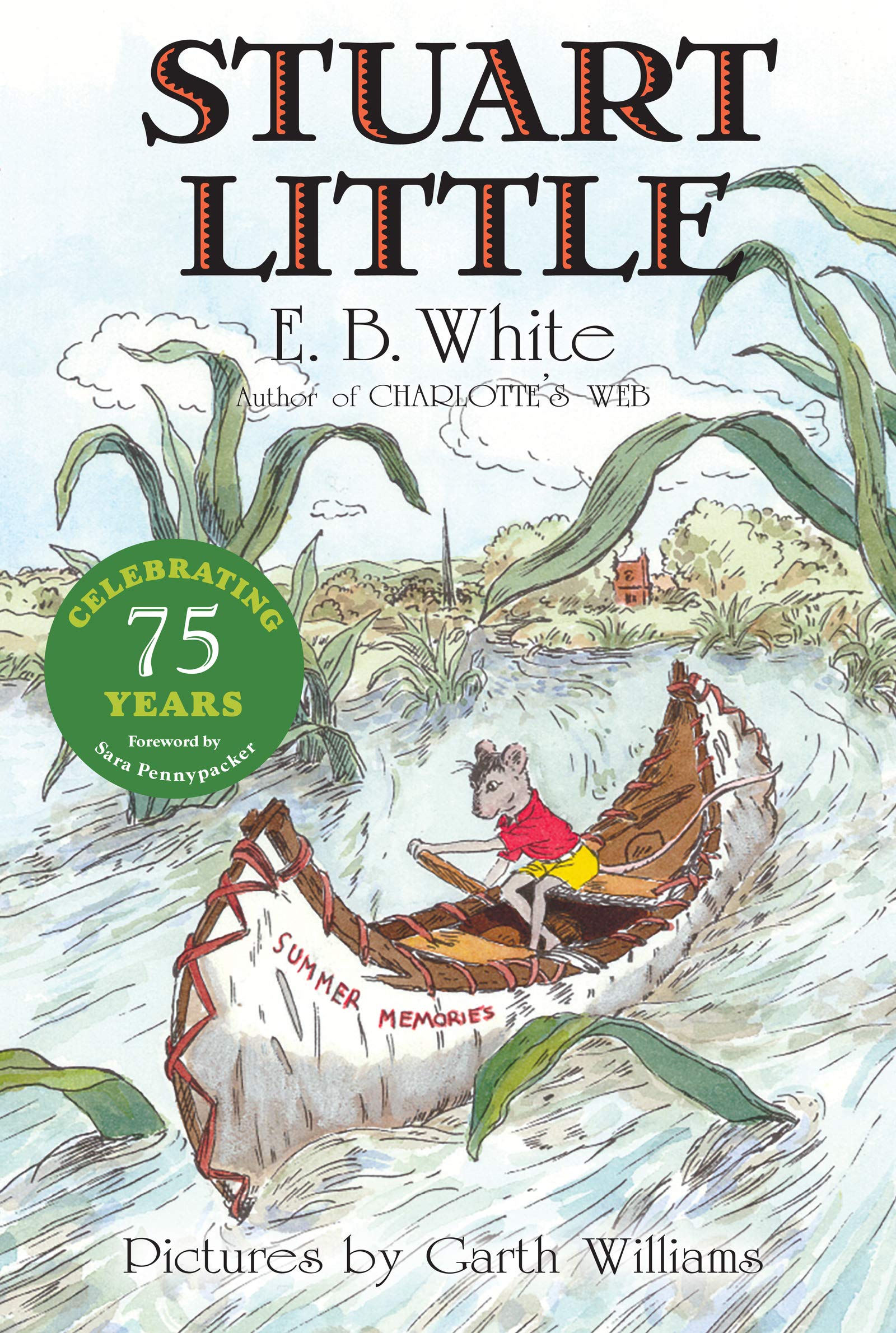 "Stuart Little is no ordinary mouse. Born to a family of humans, he lives in New York City with his parents, his older brother George, and Snowbell the cat. Though he's shy and thoughtful, he's also a true lover of adventure. Stuart's greatest adventure comes when his best friend, a beautiful little bird named Margalo, disappears from her nest. Determined to track her down, Stuart ventures away from home for the very first time in his life. He finds adventure aplenty. But will he find his friend?"
Ages 8-12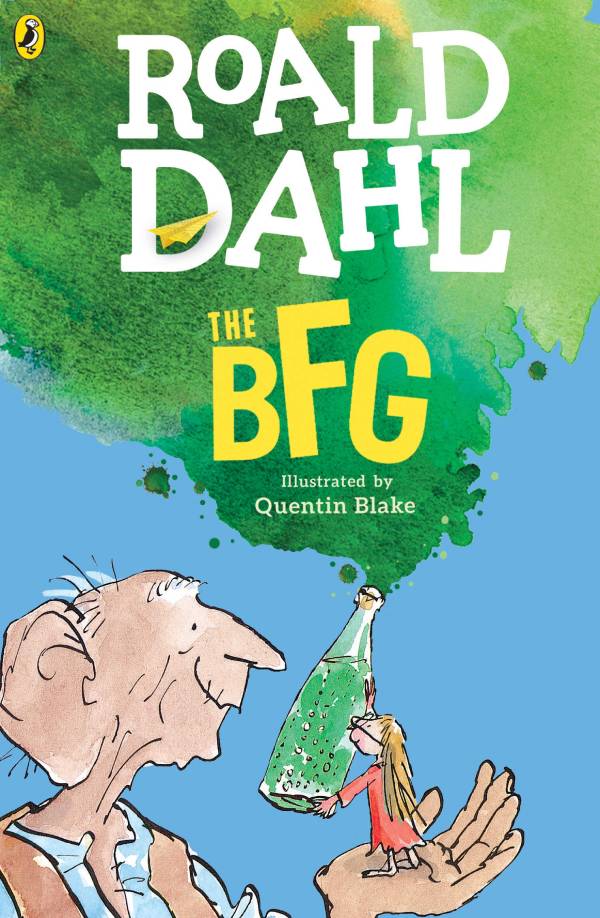 "The BFG is no ordinary bone-crunching giant. He is far too nice and jumbly. It's lucky for Sophie that he is. Had she been carried off in the middle of the night by the Bloodbottler, or any of the other giants—rather than the BFG—she would have soon become breakfast. When Sophie hears that the giants are flush-bunking off to England to swollomp a few nice little chiddlers, she decides she must stop them once and for all. And the BFG is going to help her!"
Ages 8-12
The Best Middle Grade Books for Bedtime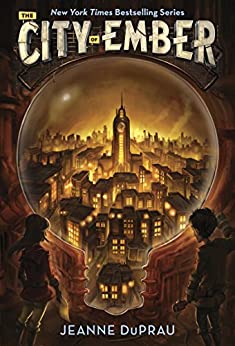 "The city of Ember was built as a last refuge for the human race. Two hundred years later, the great lamps that light the city are beginning to flicker. When Lina finds part of an ancient message, she's sure it holds a secret that will save the city. She and her friend Doon must race to figure out the clues before the lights go out on Ember forever!"
Ages 9-12
"Stanley Yelnats is under a curse. A curse that began with his no-good-dirty-rotten-pig-stealing-great-great-grandfather and has since followed generations of Yelnatses. Now Stanley has been unjustly sent to a boys' detention center, Camp Green Lake, where the boys build character by spending all day, every day digging holes exactly five feet wide and five feet deep. There is no lake at Camp Green Lake. But there are an awful lot of holes. It doesn't take long for Stanley to realize there's more than character improvement going on at Camp Green Lake. The boys are digging holes because the warden is looking for something. But what could be buried under a dried-up lake? Stanley tries to dig up the truth in this inventive and darkly humorous tale of crime and punishment—and redemption."
Ages 9-13
"The classic novel about a young girl who stumbles upon a family's stunning secret. What if you could live forever? Is eternal life a blessing or a curse? That is what young Winnie Foster must decide when she discovers a spring on her family's property whose waters grant immortality. Members of the Tuck family, having drunk from the spring, tell Winnie of their experiences watching life go by and never growing older. But then Winnie must decide whether or not to keep the Tucks' secret―and whether or not to join them on their never-ending journey."
Ages 9-14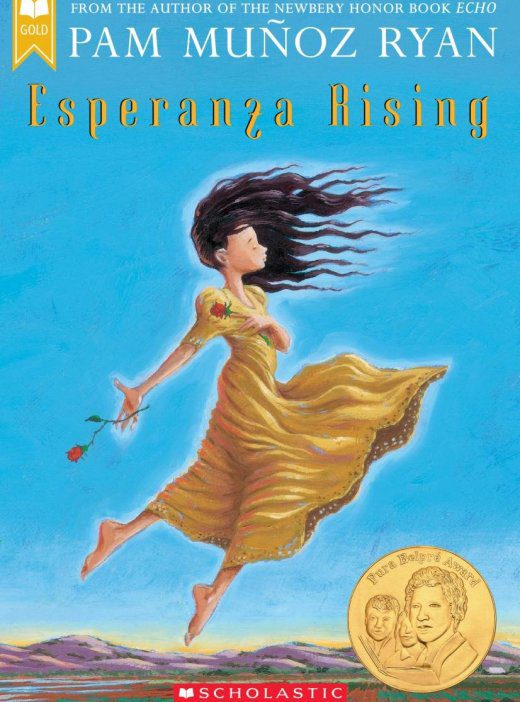 "Esperanza thought she'd always live a privileged life on her family's ranch in Mexico. She'd always have fancy dresses, a beautiful home filled with servants, and Mama, Papa, and Abuelita to care for her. But a sudden tragedy forces Esperanza and Mama to flee to California and settle in a Mexican farm labor camp. Esperanza isn't ready for the hard work, financial struggles brought on by the Great Depression, or lack of acceptance she now faces. When Mama gets sick and a strike for better working conditions threatens to uproot their new life, Esperanza must find a way to rise above her difficult circumstances-because Mama's life, and her own, depend on it."
Age 10+
"It is 1939. Nazi Germany. The country is holding its breath. Death has never been busier, and will become busier still. Liesel Meminger is a foster girl living outside of Munich, who scratches out a meager existence for herself by stealing when she encounters something she can't resist–books. With the help of her accordion-playing foster father, she learns to read and shares her stolen books with her neighbors during bombing raids as well as with the Jewish man hidden in her basement"
Age 12+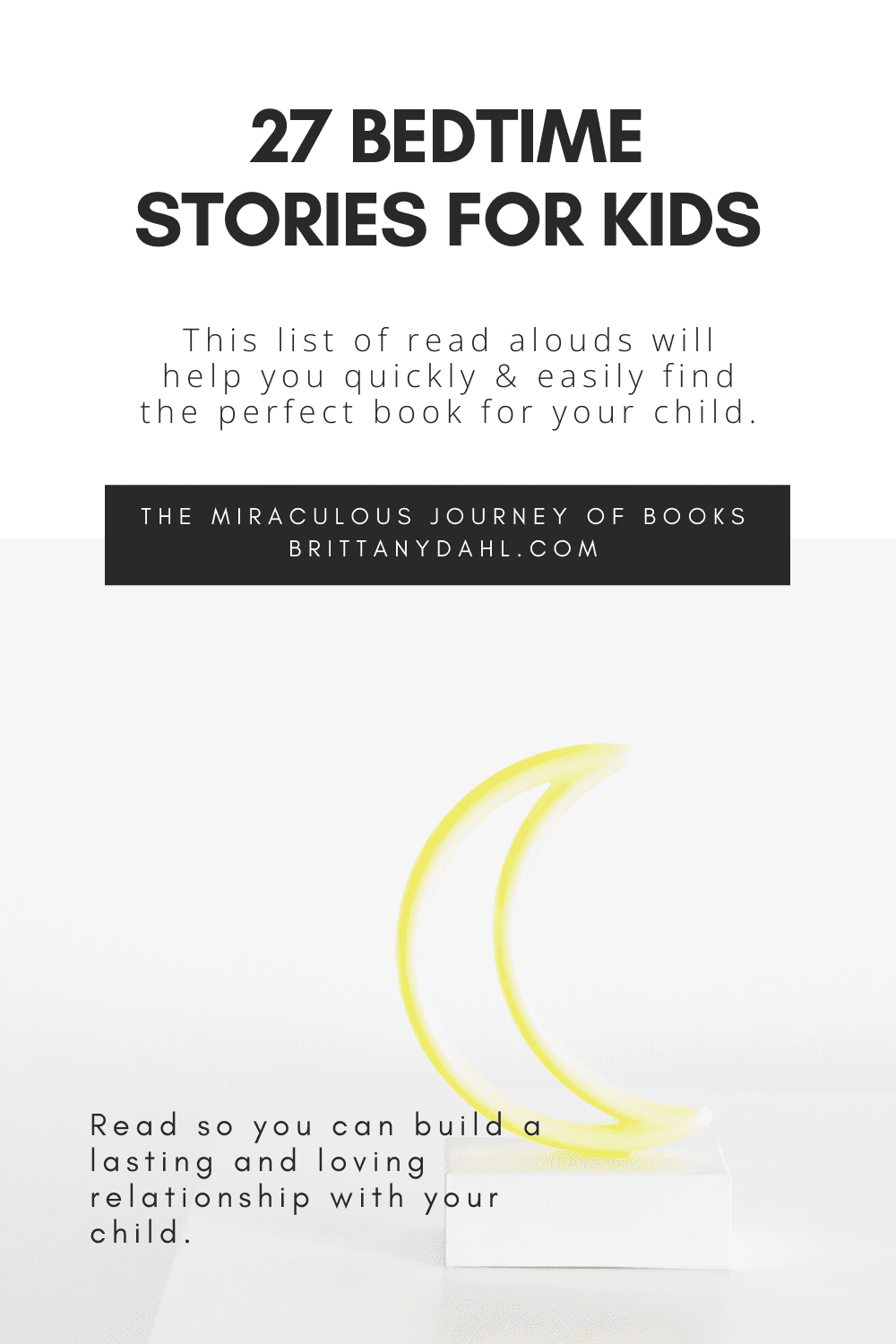 Sweet Dreams with the Best Bedtime Stories!
We know that you are too busy to browse through the endless options of kids' books to find the best bedtime stories for you to read aloud together! I would love to hear which bedtime stories you chose from this list to share with your child. Enjoy your evening reading with your child, building a lasting and meaningful relationship!
For Further Reading:
Discover the benefits of a nightly habit of reading bedtime stories this week.