Do you ever feel like you need a little guidance in home decor? You know what you like, but still your Pinterest boards jump from vintage to boho to classic making it difficult to start designing your room. This is such a common problem! I saw it all the time as a floral designer, helping brides plan their wedding aesthetic. Follow these 8 simple design tips for home decor, and you're sure to be on an easier path to a home you love.
In my twenties I trained, worked, and did my best to perfect my skills as a floral designer. I started reading books by other designers who understood qualities of design more deeply than I did. They taught me that our surroundings really do evoke feelings within us. Have you ever felt inexplicably depressed sitting in a government waiting room? Beyond the chore being exhausting, the fluorescent lighting, dingy furniture, and off-colored linoleum floors play a part in that as well. Unexpectedly we feel like the pens attached to the counter-tops by ball chains — will we too be trapped here until we run out of ink? (Just kidding…a little.)
But! Have you ever visited a conservatory in the middle of winter and felt life itself coursing through the walkways? Or floated on the water in a canoe at sunset, even the sound of the water refreshes your soul.
Our environments, outdoors or inside, evoke feelings. What does your home say about you? How does your living room make your kids feel? How does it make you feel?
Even though we've moved multiple times over the last decade, and are always conscientious of keeping a budget, I've still found small things can make a difference in how relaxed or anxious we feel in our own (rented) home. So below are my eight tips for making the most of any space that is yours to design.
*I use affiliate links to share products with you. If you use the link to make a purchase, the cost of the book doesn't go up for you. However, I will receive a commission and I do appreciate your support.
1. Read! Top Simple Design Tips in Books That Have Changed the Way I Think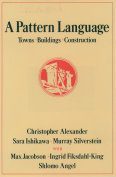 This book looks like a textbook, but reads like a devotional. Two-hundred and fifty-three entries describe every possible space inside and outside the home: small public squares, half-hidden garden, the couple's realm, flow through rooms, common areas at the heart. It gives in-depth ways to create a space where people feel welcomed, accepted, and apart of the whole. Plus, it walks you through how to use the book when designing your own spaces.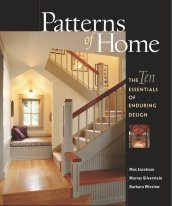 If this seems a little much, you might be interested in the easier-to-digest version by Max Jacobson, Patterns of Home. He highlights ten essential design tips to help your home go beyond trends.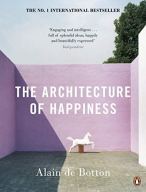 Why do we feel differently about newly-built strip malls compared to restored warehouses transformed into small boutiques? Do toys in the living room affect my ability to relax even after they're cleaned-up and the kids are in bed? Is there only one way to design a home? Alain de Botton addresses all of these questions with dry, British humor and philosophical insight. If you're super interested in this topic, I highly recommend it.
If you're slightly interested in this topic, check out this article or these documentaries as an alternative option.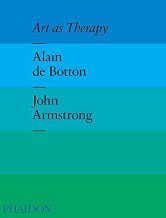 After reading this book, I no longer feel intimated visiting museums. It describes art in terms I understand. Paintings now feel accessible, they weren't just created for some 'other' more intelligent person, I can experience them as well. I highly recommend it if you want to enjoy art more for yourself, or teach your child how to interact with art on a meaningful level.
This book is a great theological companion to the idea that environments affect us. It describes ways to design beautiful spaces (specifically at your table) that are life-giving and soul-nourishing. It even has tips for making dinner time more manageable with young kids, which I found helpful.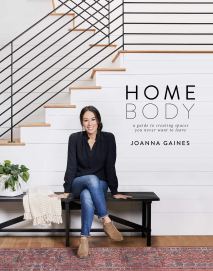 Alright, so no list of design books would be complete without Joanna Gaines, right? I like this book because it isn't about compiling a Pinterest board of your favorite images which can sometimes leave homes feeling cold and heartless. Instead, it focuses on tapping in to your story. Let your home share your family's unique story. What has God done in your life? Where have you been? Where do you want to go? How can you express that in your decor so you feel truly at home, while simultaneously making yourself vulnerable and known to friends who visit? Design tips galore fill this book!
2. Design with Feelings
As I've explained, whether we like it or not, our homes evoke feelings. So when you're starting the design process, the best question to ask is, "How do you want to feel while in this space?" Calm? Happy? Energized?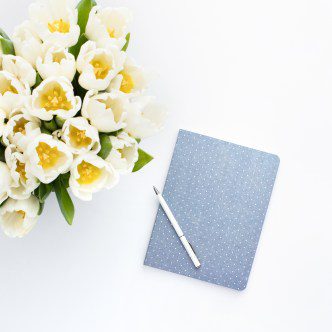 A second question might be, "How do you want others to feel while in this space?" If it's your child's homeschooling room, you might want him/her to feel focused. If it's your kitchen, you may want others to feel welcomed and relaxed when they enter.
Write out three or four feelings that you want to evoke in your space, and then stick with them! Try to think of times in your life, or places you've visited where you've felt these feelings intensely. Where were you at the time? Who were you with? What about those times are so memorable?
From these questions, you should be able to pull ideas for colors and textures that you want to include. Then when you're choosing decor in the store, ask yourself, "Does this feel __________?". If the answer is yes, it's probably a good fit for your room. If the answer is no, put it down and walk away. Which can sometimes be hard! We can easily be drawn to trendy items that we 'like,' but that doesn't mean it's a good fit for our space. Following these self-made design tips will ensure your room remains cohesive and uniquely you.
3. Choose Colors You Love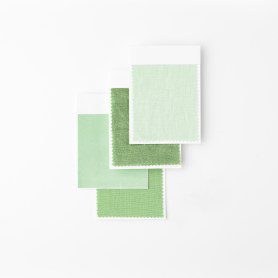 I remember watching a news story with my mom when I was in high school about how red makes you eat more, so be sure not to paint your kitchen that color! We both looked at each other, and then into our kitchen which I had just convinced her (based on my newly-acquired Trading Spaces skills) to paint a cinnamon red. Oops!
Color has the ability to affect our moods.
Beyond these kinds of affects though, what you really want to think about is how do colors make you feel? For example, I would have served my mom better if I had considered her love for daises. Perhaps she would have felt more at peace in a kitchen full of white cabinets with neutral, pale green walls, and pops of dark, golden yellow accented throughout. We would have liked our kitchen more if we'd chosen to do what she really likes, instead of falling into the trap of what's trendy.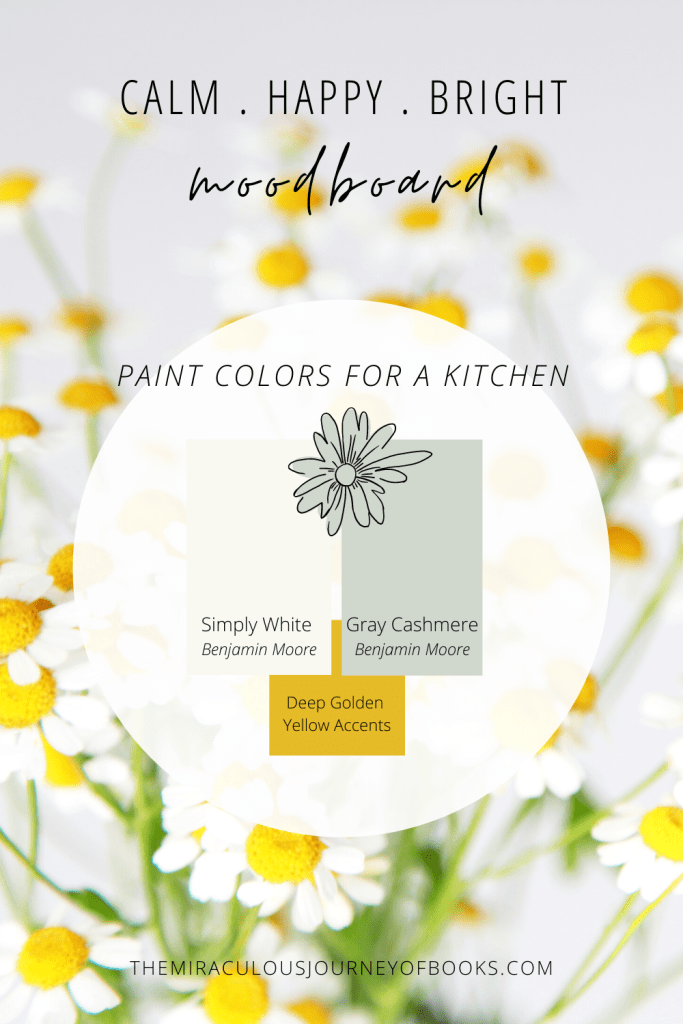 Can you think of something that you're fond of? An heirloom ring dish? A favorite flower? A beautiful book or illustration? What color is it? How can you incorporate those colors in your space?
4. Design the Room to Fit Your Needs
The layout of a room may seem easy to overlook, or you may feel like there's really only one option, but it can make or break your space. Personally, when I'm considering layout, I want it to feel as inviting as possible, and yet still be practical for our purposes.
An easy way to think about a room is to break it up into smaller areas. Perhaps one corner is good for watching television, but another space is for having a conversation. Or one area is for the kids, while another area is reserved for adults.
Ask yourself, how do we use this room? Are there areas for sitting that create conversation? Are there private spaces for reading a book alone? Is any part of the room used as a walk-through space?
Interior designer Ron Renner says the first step is to create a focal point. (This idea stuck in my mind from a Real Simple article!) Unfortunately, in the home we're in now, there is no grand fireplace or architectural element that I can highlight. So the focal point in our living room is the couch. Around the couch though, I was intentional to create a conversational area by adding a comfy chair that angles in. Because our couch is against the wall, hanging art behind it helps to highlight the better features of this space.
If you're more technical and want to really visualize a space before you start reorganizing, check out this virtual room planner. Though, personally I prefer to just move the couch around 7 times before I find the perfect spot.
Bonus Simple Design Tip: Layout
Remember, as Christopher Alexander explains, people are drawn to light. So creating friendly spaces around windows is a great idea. It's also good to remember that although an open layout is ideal, there is such a thing as a room being 'too open'. There should always be quiet corners where a person can retreat to read a book, or just people-watch. If there are no walls, these spaces can be defined with low bookshelves, or potted trees.
5. Make Your Flooring Work for You
Since living in England, I've learned that it's not uncommon to find a bathroom with wall-to-wall carpeting. Choosing to put carpet in a damp room, in a wet country is beyond me. Overall, I think England makes gorgeous architectural decisions, but I can not get behind carpet in the bathroom.
So with that being said, make your space as inviting and usable by installing practical flooring options. Carpet or thick rugs are great in rooms where you may spend more time on the floor. But in the kitchen, you'll want something that is easy to wipe clean.
It's easy to see why Pinterest loves a good hardwood floor, but are you sure it's the right fit for your space? How do you use the space? Are kids on the floor? Does it need to be water resistant? soft and comfortable?
And if you buy a rug, make sure it's the right size.
6. Hang Wall Art that Inspires
Number 6 out of our 8 simple design tips is to hang wall art that inspires. Hanging art adds character to any room. As I mentioned above you can use art to create a focal point. Or frame tiny prints and hang them in a corner to create a quiet space that requires you to lean-in for a better view.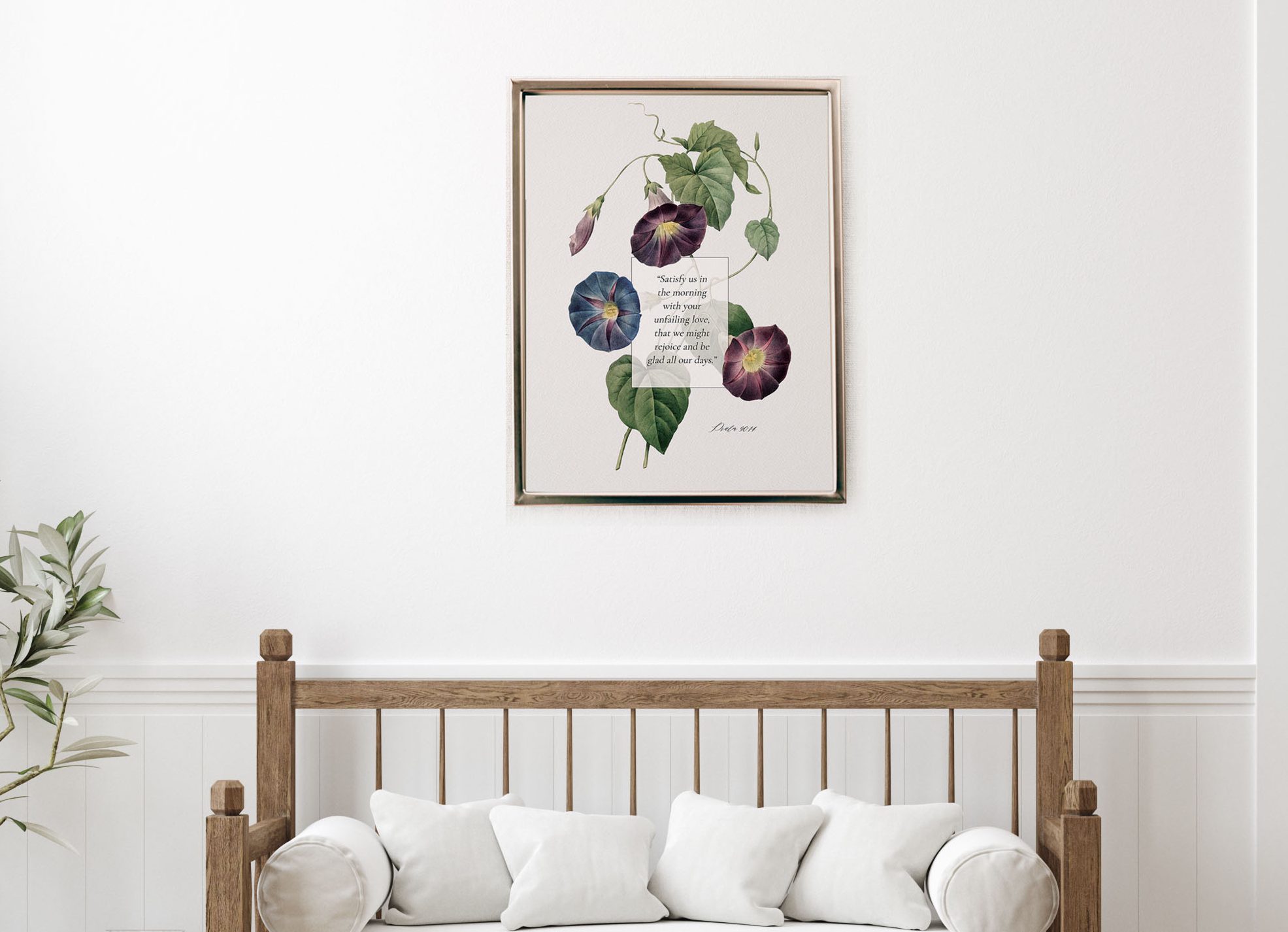 I especially love this design tip when creating small areas for kids. That's why we've filled our shop with imaginative printables inspired by classic literature that's perfect for a small reading nook, or making a statement in a playroom with posters. Create new worlds with our Wizard-Inspired prints or Peter Pan themed art. Our art is designed to be hung in any room of the house. It's subtle in colors and text, meant to inspire little imaginations.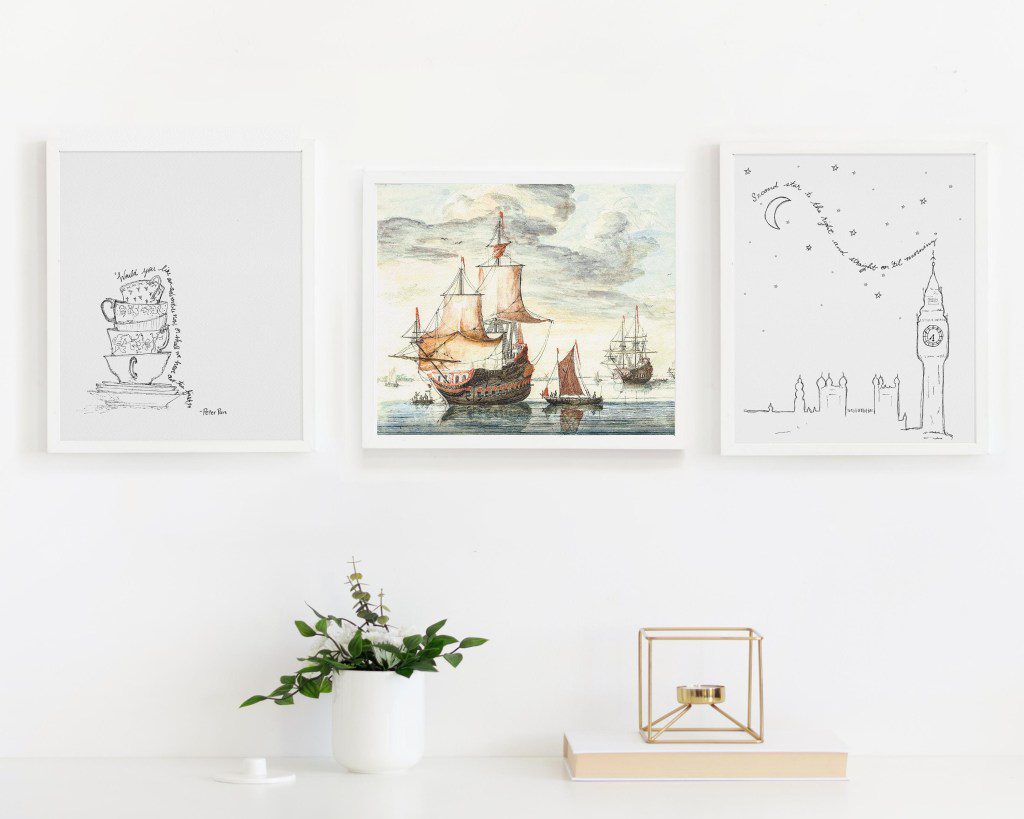 Printable Art is also a great way to instantly change the feel of any room. You can switch them out seasonally, or keep them for years. They're affordable, easy to print, and hang.
7. Organize Toys/Clutter
One of my fears about being a mom was having a living room full of toys. I did not want to stare at colorful clutter while trying to watch a movie or read at night; it just sounded like the opposite of relaxing. During the first year of baby's life, this was easy to avoid, but the toddler-stage has certainly brought more toys into our living spaces.
We do our best to hide away what we can through the layout of the room (see Tip 4), using baskets as storage, and by rotating and displaying toys using the Monetessori Method. This really does help cut out the clutter, plus it magically encourages more independent play. Always accepted.
8. Use Light to Set the Mood
We've made lighting our last point in our 8 simple design tips, but many would say it's the most important aspect of design. Take design tips from your favorite restaurant. What's the lighting like? My favorite restaurants are low-lit, with warm lights. And the most inviting patios always have string lights overhead, or fairy lights in the trees. They do more than give light, they create a mood.
In fact, light may have more to do with our moods that we'd think. An article in Arch Daily says:
"Walk into a room bathed in cozy, inviting light and you'll feel instantly at ease. Walk into the same room buzzing with harsh fluorescents, and your teeth may start to grind. Why? In 2014, a Journal of Consumer Psychology study found that the more intense the lighting, the more affected and intense the participants' emotions were — both positive and negative."
The study found that the color of the light also played a part in affecting emotions. People respond more positively to warm lights, than cool lights.
Within your own home, consider adding more subtle elements of lighting to use at night. Turn on a lamp with a warm-light, instead of using the overhead lighting. Add fairy lights to your plants to create a cozy environment. Or light a candle at dinnertime to make your table feel more intimate. Check out Architectural Digest for other great lighting ideas.
Use these 8 simple design tips for any project you're staring: a full-home makeover, your child's birthday party, or redesigning your living room. These design tips are sure to help you stay focused on a look that tells your family's unique story, instead of falling prey to whatever Pinterest tells you is trendy.