I have heard so many people rave about A Place to Hang the Moon, and it absolutely deserves the hype! I originally shared a few thoughts on the story in my post listing My Favorite Books of 2021, but I wanted to also offer a more thorough review that includes some discussion questions to use with your kids.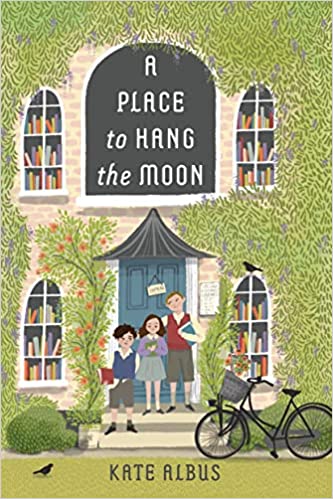 Summary
William, Edmund, and Anna were cared for by their grandmother after their parents' passing, but since her death, they are in need of a new guardian. This is a beautiful story inspired by the three siblings from The Lion the Witch and the Wardrobe that are evacuated from London to live in the English countryside during the start of WWII.
Author Kate Albus tied in references from many literary favorites, and the children find respite from their many billets in a cozy library.
Age Level
I would recommend A Place to Hang the Moon for kids ages 9 and up. This is a book that all adults should take the time to read it, as well!
I have gifted this book to several family members and friends lately. Everyone has reached out to me after reading it to let me know how much they enjoyed the book.
Illustrations
I also want to note the cover art for this book, which is illustrated by Jane Newland. I have followed her work for some time and I was excited to see that she had a hand in bringing life to this story.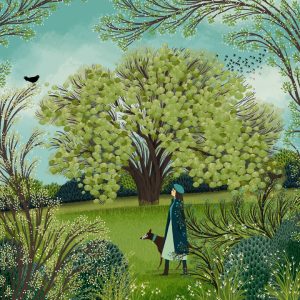 A Place to Hang the Moon Discussion Questions
Before reading this book, I would introduce the genre as historical fiction. Help kids to understand that reading this genre is a great way to read an enjoyable story and also learn about history.
For this particular book, I would offer your children some background information about World War II. Reading a second book as a companion might be helpful. I would recommend something like The World Wars published by Usborne Books and More. You wouldn't have to read it cover-to-cover, but take time to look through the photographs and discuss some aspects of the war, especially its effect on children and families living in Europe.
There are many opportunities to talk about right vs. wrong in this story:

Why do you think Edmund has trouble with his behavior? If you were in similar situations, how would you behave?
What is your opinion of Simon and Jack from the first billet? Do you think their parents always believe they are innocent? What evidence can you find that the parents know the boys misbehave, but they don't discipline them?
Mr. Engersoll tells the Pearce children not to tell anyone about their inheritance or that they are orphaned. He states,

"I wouldn't




want you to lie so much as to omit the truth" (p. 17). Do you agree with

his advice?
The people in the town treat the librarian, Nora, like an outcast. Why? Is their behavior appropriate?

Why do you think the Pearce children move billets so many times?
The Pearce children love to visit the library. What are some of your favorite books that they mention? Did you read about any that interest you or that you want to read next?
While at the library, the children select books that are significant to each of them. What connection can you make between the book choices and each child?
The children say that Nora's home is "A place to hang the moon." What do you think this means?
What do you think will happen in the story next?
Awards
Junior Library Guild Gold Standard Selection
ALSC Notable Children's Book
CCBC Choice
Other Books by Kate Albus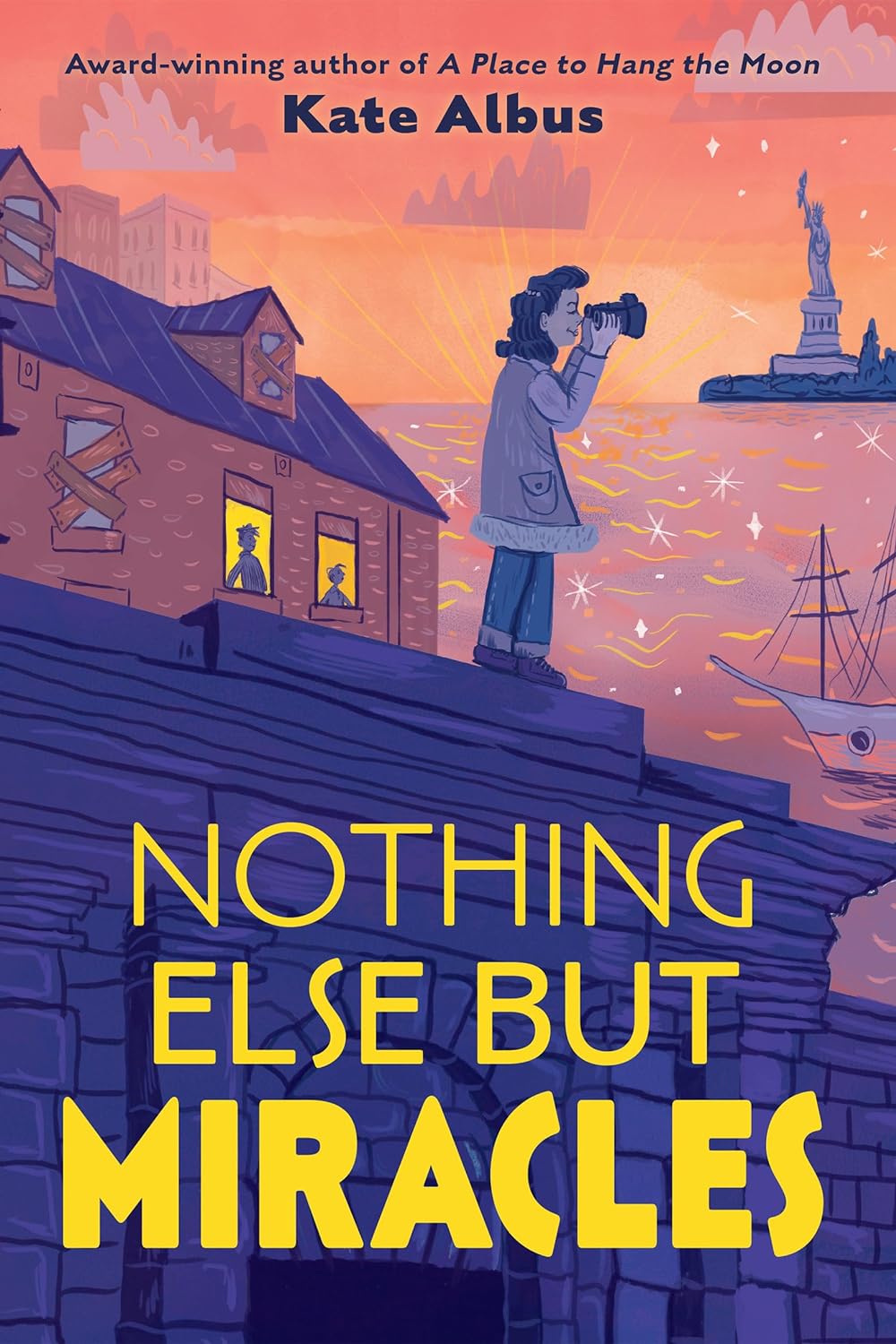 Find other book reviews in our book review library, and be sure to check out my other resources to help you make the most of your reading time with your kids!
*I use affiliate links to share products with you. If you use the link to make a purchase, the cost of the book doesn't go up for you. However, I will receive a commission and I do appreciate your support.