The best way to raise a reader, is to model good reading habits yourself. This past year, I took the time to read 28 books! My goal was 40, and although I did not reach that goal, I am still proud of the progress that I made. The number I achieved represents new learning, restful afternoons, and lots of inspiration to share with you! I am excited to tell you about my favorite books of 2021. You are going to love this list of bests!
I know that as a busy mom, it's not easy to set aside time to read. But just 15-20 minutes a day (the same amount of time I ask my students to do for nightly reading homework) will allow you to make good headway through a stack of books! Studies show that your children will be more likely to read, as well as LOVE reading, if they are inspired by adults who spend time reading in front of them. You should model good reading habits for your kids!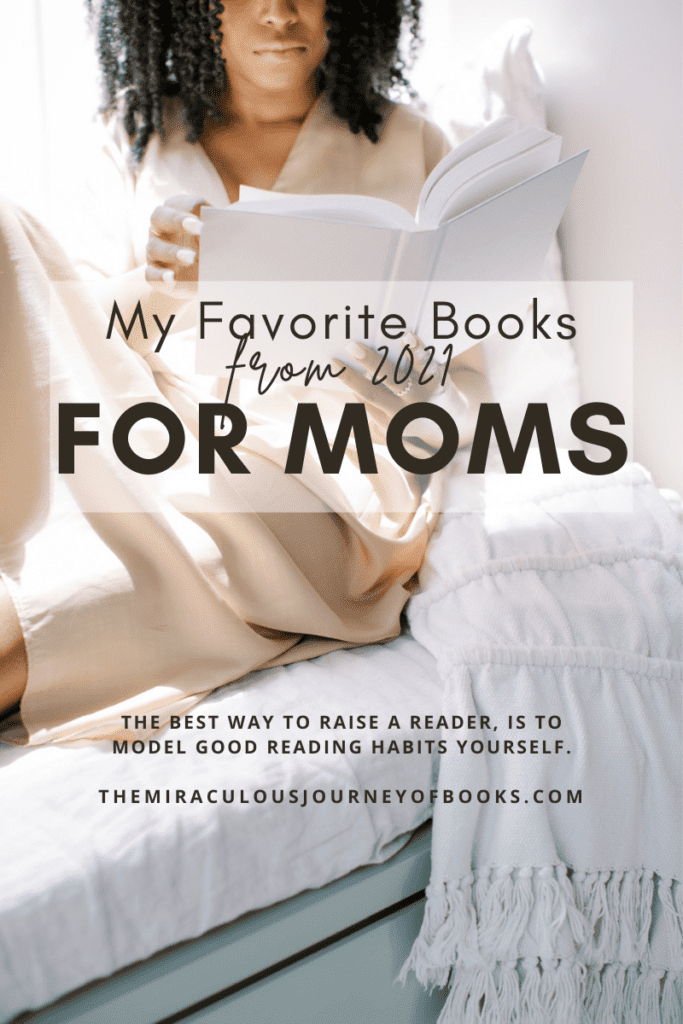 Inspiring your kids is just one reason that scratches the surface of the many great reasons there are to read. Did you know that reading is scientifically proven to make you a better person?
My overall goal in sharing my favorite books of 2021 is to help you quickly and easily choose the perfect book so you will have more time to read, building a lasting and loving relationship with your child. But along with that comes an opportunity for you to grow as a reader, as well. Come alongside me this year and let's read some great books together!
*I use affiliate links to share products with you. If you use the link to make a purchase, the cost of the book doesn't go up for you. However, I will receive a commission and I do appreciate your support.
My Favorite Novels That I Read in 2021
"No book is really worth reading at the age of ten which is not equally – and often far more – worth reading at the age of fifty and beyond." – CS Lewis
I share this quote by CS Lewis because several of the books that I read and truly loved this past year were children's books. However, I enjoyed them so much that I want to pass them on to you. Don't let the idea that they were intended for kids deter you from checking out many of these great books! Last year, I had a goal to read more novels in 2021, and I definitely did that! Here are my favorites from this year: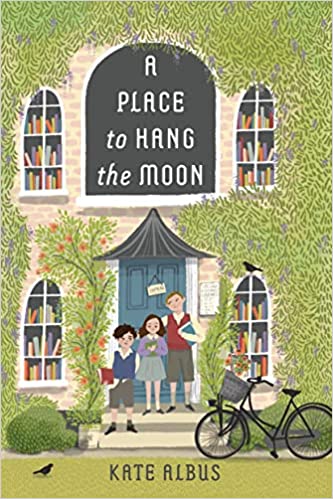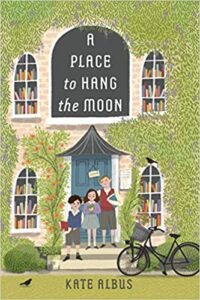 I have heard so many people rave about A Place to Hang the Moon, and it absolutely deserves the hype! William, Edmund, and Anna were cared for by their grandmother after their parents' passing, but since her death, they are in need of a new guardian. This is a beautiful story inspired by the three siblings from The Lion the Witch and the Wardrobe that are evacuated from London to live in the English countryside during the start of WWII.
Author Kate Albus tied in references from many literary favorites, and the children find respite from their many billets in a cozy library.
I also want to note the cover art for this book, which is illustrated by Jane Newland. I have followed her work for some time and I was excited to see that she had a hand in bringing life to this story.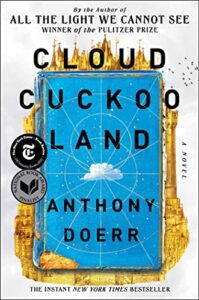 One of my favorite books of all time is All The Light We Cannot See by Anthony Doerr, so I was excited to read his new novel, Cloud Cuckoo Land. I love how he intertwines multiple stories, and I am inspired by his characters who are dreamers. They are resourceful and, even if they are wrong, they all aspire to something they feel is great.
This novel follows multiple different characters during different time periods. It can be challenging to keep up with, but it's definitely worth it! Each of the characters has a connection with the tale of Aethon, a Greek story about a man who wishes he could be transformed into a bird so he can fly to a mythical city in the sky.
I love the way he connects all of these stories, and I think it makes this book a great read!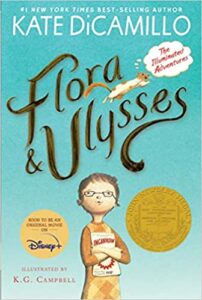 If you have followed me for any amount of time, you likely know that Kate DiCamillo is my favorite author. I love her writing and would highly recommend her books for all ages. The story of Flora & Ulysses is about a cynical young, comic book-loving girl, who takes up with a squirrel (Ulysses) because of an unfortunate vacuum cleaner event in her front yard. Of course, the squirrel is transformed into a comic superhero! Ulysses helps Flora to find hope and to learn to open herself up to being more loving.
I was definitely inspired to do the same after reading this book. Also, I promise you'll laugh out loud while reading it!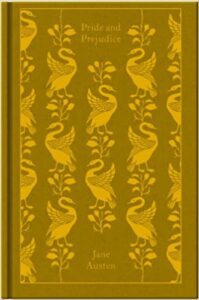 So, yes, I just read Pride and Prejudice for the first time in 2021. However, this was not my first Jane Austen novel, so don't judge too harshly! I always enjoy her novels more than I expect. It's her wit that always catches me off-guard and keeps me coming back for more. I plan to read another Jane Austen novel this year.
The Penguin Classics cloth-bound edition is linked here, but if pretty books aren't your thing, the Kindle edition is very inexpensively priced!
The Dreamer – by Pam Muñoz Ryan and Peter Sis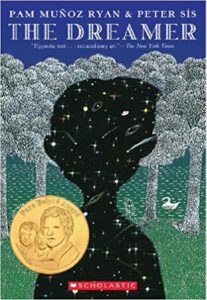 Pam Muñoz Ryan is easily one of my favorite children's book authors. I wrote a review of Echo last year, and I am excited to add another book by the author to my library. I would recommend this one for adults, as well!
The Dreamer is a biography about a well-known author from Chile. I didn't know who it was about when I first picked up the book because the author writes under a pseudonym, but it was a pleasant surprise when I reached the end! (You can find out by reading the description on Amazon, but I wouldn't if I were you!) The story is written in verse, which makes it a fast read. It's also a nod to the main character of the book, and adds to the overall beauty of the story.
Heidi – by Johanna Spyri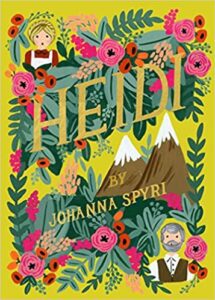 Last year, I picked up the set of Puffin in Bloom books in which Anna Bond from Rifle Paper Company illustrated the cover art. This store is local to me, so I have always been a fan! It's been a pleasure to read through the classics in this set of books, and Heidi has surprisingly been one of my favorites!
Heidi is a sweet story of an orphaned girl who generously loves others. She makes the best of every situation in a selfless and kind way. She's a little inspiration!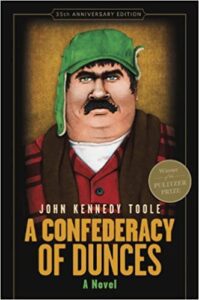 I had the pleasure of reading A Confederacy of Dunces with a close group of friends. We each took a turn picking one of our favorite books that we thought the rest of the group would enjoy, and this was my husband's selection. I laughed through the majority of it and frequently had to just shake my head at the buffoons that make up this cast of characters. It's likely that you won't like a single one, but you'll think about them all regularly after you turn the last page.
The dialogue in the book is brilliant and it does have some dark parts, but that is definitely part of the book's charm. It's easy to see why this book has won a number of awards, including the Pulitzer Prize for Fiction in 1981.
My Favorite Non-fiction Books of 2021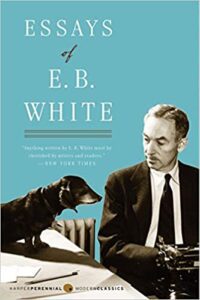 E.B. White is one of my favorite authors. I have read his children's books multiple times and I love the simple, but powerful way he writes. This was my first experience reading his essays and I'm glad to see that his writing is still very similar. This collection of essays carries more meaning because he compiled the essays himself. There are stories of his time in New York, Maine, and also a Christmas in Florida. E.B. White comes across as a very humble and caring man. At one point he states, "All that I ever hope to say in books is that I love the world," and I think he does so very successfully.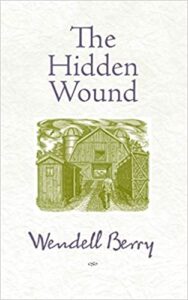 I have yet to meet a Wendell Berry book that I didn't like, and I plan to read more this year. My favorite books have been his fictional series about Port William, but The Hidden Wound definitely challenged my thinking. Originally published in 1970, this essay is about racism and its effect on our country. I appreciate his humility, honesty, and his wisdom. His goal in writing this was to work towards healing a wound. I feel the words have become prophetic for our time.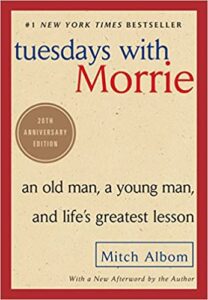 Tuesdays with Morrie is one of those stories that will always stick with you. The author, Mitch Albom, shares about his inspirational college professor and the impact he had on his life. Before Morrie's death, they met weekly and discussed life's greatest lesson. I think we all desire to have a great effect on others, and this story will motivate you to do just that.
My Favorite Books of 2021 about Reading with Kids & Parenting
The books in this section are a continuation of non-fiction books. However, these are more specific to the importance of reading aloud, as well as a fantastic read on parenting. Even after my 11 years in the classroom, directly teaching kids how to read and comprehend, I have learned so much from these authors.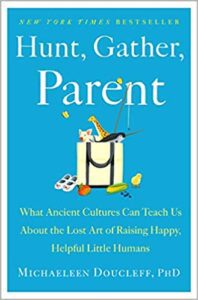 I would not have picked up this book if it wasn't for Sami from Sunnyseed. She started a book club for moms in December and I decided it might be fun to join in! Hunt, Gather, Parent was the book she chose, and I am so glad that I read it! This book has definitely changed a few aspects of my perspective and approach to parenting. Apparently, as Americans, we are in the minority with the methods we use for raising our kids. This book tells about other cultures and their approach to raising helpful and happy children.
One of my biggest takeaways was to allow my son to help whenever he wants. This includes vacuuming the house, cooking dinner, doing the laundry, and many more tasks that I just tried to do during nap time or while he was preoccupied with playing. Our nature as Americans is to just get the job done so we can move on. We're busy, right? One of the biggest benefits is raising a kid who loves to be part of a team, a child who is extremely helpful without being asked.
I've already noticed a difference in my relationship with my son and it's amazing how motivated he is to contribute to our family routine!
Like most parenting books, I couldn't get behind everything 100%, but there was quite a bit of research-based evidence that has very convincing. I would definitely recommend reading this book. Also, if you do, I'd love to hear your thoughts on it!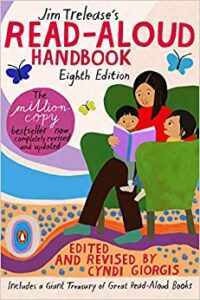 I read The Read-Aloud Handbook because I hear it constantly referenced in children's book circles. It is full of excellent information! Jim Trelease carefully answers parents' biggest questions about reading with kids: Why read aloud?, When should you stop reading aloud to your kids?, Is it important for dads to read aloud with kids?, What impact does electronic media really have on reading?, and many other thoughtfully researched questions.
The last half of the book is a treasury of recommended read-aloud books. They are organized by genre, list the appropriate age-level, and give a short summary of each book. This section alone makes the book worth buying. However, the recommendations hold more weight after you realize how much authority Jim Trelease has on this subject.
I read The Enchanted Hour because the author, Meghan Cox Gurdon, spoke at a virtual event I attended through PaperPie last summer. The Wall Street Journal writer shares many informative studies supporting reading aloud to children. An incredible bond is built between the readers as they share a book together. Also, it helps children to be happier, smarter, and more successful. The evidence for reading aloud to kids is powerful and it's worth diving into this book to learn more.
There is evidence for reading aloud to children even when they are old enough to read to themselves! This book is for parents who have kids of any age.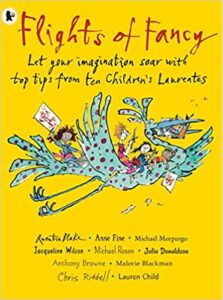 Flights of Fancy was gifted to me by my sister and I really enjoyed reading through this very short (80 pages filled with pictures), but inspirational book. It is an anthology of writings from ten Children's Laureates. Each one walks children (and adults!) through a creative literary tip based on the laureate's specialty: drawing pictures with Quentin Blake (illustrator of The BFG), how to begin a poem with Michael Rosen (author of We're Going on a Bear Hunt), performing a play with Julia Donaldson (author of The Gruffalo), and seven other hands-on literary ideas. As a teacher, parent, or librarian, you will love these ideas!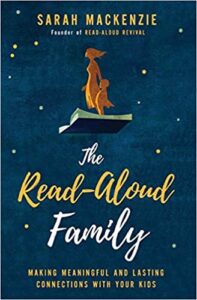 Sarah Mackenzie's book The Read-Aloud Family was another excellent book about reading with kids! This book is similar to Jim Trelease's (she references him quite a bit), but she adds a personal story element to her writing that he lacked. As a home-school mom, she was much more relatable and helped me to better understand how to put his ideas into practice.
Her book also includes a read-aloud treasury at the end. The majority of the books she lists have themes of friendship and family. I am confident you would feel comfortable reading each one with your kids.
Final Thoughts on My Favorite Books of 2021
I hope this list of my favorite books of 2021 inspires you to add a book or two to your To Be Read list! My goal is to help you quickly and easily choose the perfect book so you will have more time to read, building a lasting and loving relationship with your child. Model good reading as a parent for your little ones. Also, learn about the benefits of reading or spend some time relaxing as you read a book for yourself.
Have you read any of the books on the list? What were some of your personal favorites that you read this past year? Tell us in the comments!