During my eleven years in the classroom, I encountered all sorts of readers. One of the common themes I noticed with those who loved books was many of them were reading a book series: Wings of Fire, Diary of a Wimpy Kid, or Magic Tree House for example. They were caught up in telling me about their favorite characters from a magical place that they just couldn't get enough of!
If you fear that you may not be able to find a way to help your child enjoy reading, try a book series! You can find them in every genre, every topic that you can imagine. A series is a great way to engage reluctant readers, especially teenage boys. I bet you can find one for the readers in your life to enjoy.
Please don't fear that a series is too easy for your child. It's okay to read and enjoy stories that are too easy! It helps to grow a child's confidence in their reading. Jim Trelease, author of The Read Aloud Handbook shares that "Reading the classics too soon as a child can do more to turn you off reading than on to reading. Remember: The goal is to create a lifetime reader, not a future English teacher." Give your child the opportunity to fall in love with books, and she will grow to love better, more substantial books in time.
*I use affiliate links to share products with you. If you use the link to make a purchase, the cost of the book doesn't go up for you. However, I will receive a commission and I do appreciate your support.
Types of Book Series
There are two types of series: sequential, which include intertwined plots and must be read in order to make sense, and non-sequential, which include the same characters, but don't necessarily have to be read in order. Nancy Drew is a great example of a non-sequential series.
Here are some benefits of indulging in a series of books:
1. Children Will Read More if They Read a Book Series
If a child enjoys and finishes the first book of a series, he won't have to think twice about what he will read next. He just grabs the next book in the series he is reading! A good series helps to keep the momentum going because of its familiarity and ease of choice.
I find that if I am reading a stand-alone book, I might wait a day or two before picking up something else. With a series, you jump right in, often as soon as the last page is turned. Obviously, this will lead to kids reading more!
Carolyn Keene was the master of the cliff-hanger that kept readers turning pages. Every single chapter in Nancy Drew ended this way. I eventually learned that if I wanted to put that book down, I had to stop in the middle of a chapter! The suspense and ongoing story line leave you wanting more.
In writing a series, an author has the opportunity to create more in-depth plots and to deepen your relationship with the main characters. Readers have an opportunity to connect more with the character's personality, which will also encourage them to read more. Coming to the end of a book where you dearly love the characters is hard because you're not ready to part ways.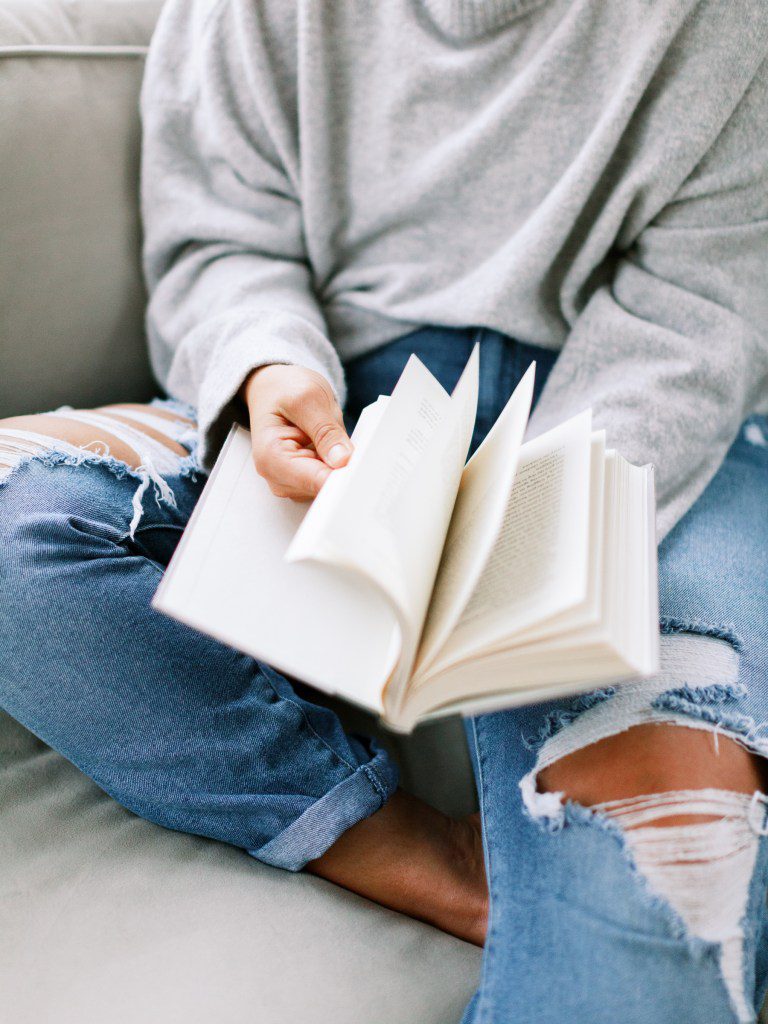 2. Improve Comprehension by Reading Books in a Series
Studies show an improvement in comprehension scores when kids read a book series. As a child becomes familiar with an author's style, she is able to recognize patterns in their writing. This helps her to have a better understanding of story elements like plot, characters, dialogue, as well as text structure.
Another way familiarity with an author's craft is helpful is a child can begin to make predictions as he reads. For example, the literal clues that are shared in a mystery are often text clues to help the reader predict what will happen in the next event. Series are highly patterned in their story structure, and help to build a child's confidence in this way.
Plus, comprehension is improved because, as noted in point #1, a child is, in fact, reading more. Reading for pleasure is one of the greatest ways to improve comprehension skills. Teaching every skill directly is nearly impossible to do well. Kids must have time to practice on their own.
3. Reading Books in a Series Helps Kids to Envision the Story More Easily
Reading a series of books allows a child to create an enhanced mental picture of the story. In the start of a story you are introduced to the characters, the setting, and the major problem. Once this information becomes foundational, a reader can picture the events more clearly. Each consecutive book builds on this background knowledge and helps kids to understand the preceding events.
Take Harry Potter for example. We are introduced to these beloved characters at the start of the story, as well as their enemies. Once we learn their traits, the setting of his aunt and uncle's home, as well as Hogwarts, it is easier to focus on the continued battle against Voldemort which takes place throughout the series.
It's true that many kids have a hard time getting into a book because they have trouble "envisioning the story." Once they can picture the characters and the setting of a plot with your help, they are more confident reading the rest on their own.
When I was in the classroom, I always tried to choose read-alouds that were the first in a series in hopes that kids might want to continue reading the next books. It often worked! They could envision the story with my help and they were ready for more.
4. Develop Reading Fluency
Reading fluency refers to the ability to read with speed, accuracy, and proper expression. Reading fluency has a close connection to comprehension because if kids are not reading at a fluent rate, it is difficult to understand the story.
When kids choose to read a book series, which are often predictable and fairly easy to follow, their fluency rate will grow. Accoring to Dr. Bruce Murray, Professor of Reading Education at Auburn University, "Children should be allowed and encouraged to read page turners (e.g., easy series books) rather than the classics for their independent reading. For gaining fluency, quantity is more important than quality." And a book series definitely has quantity working in its favor!
Don't forget that if your child is just learning to read, the work of sounding out words can be mentally taxing. Help her to fall in love with stories by sharing an easy-to-read book from a series with her! She will feel a little more commitment to learning to read if she feels a connection with the story. You can see some of my favorite suggestions at the end of this post.
5. Share a Common Interest With Your Friends
The fact that many series books are made into movies or television shows help to encourage further reading. Their popularity makes it a hot topic among friends, motivating a common interest and further reading.
When I hear my students having conversations about their favorite books it never fails to bring a smile to my face. They practice on-going conversations and questioning one another about their opinions on the books. This challenges their thinking and further enhances their comprehension. (I directly practice this skill in class, too. To learn more about it, read our post about Meaningful Class Discussions.)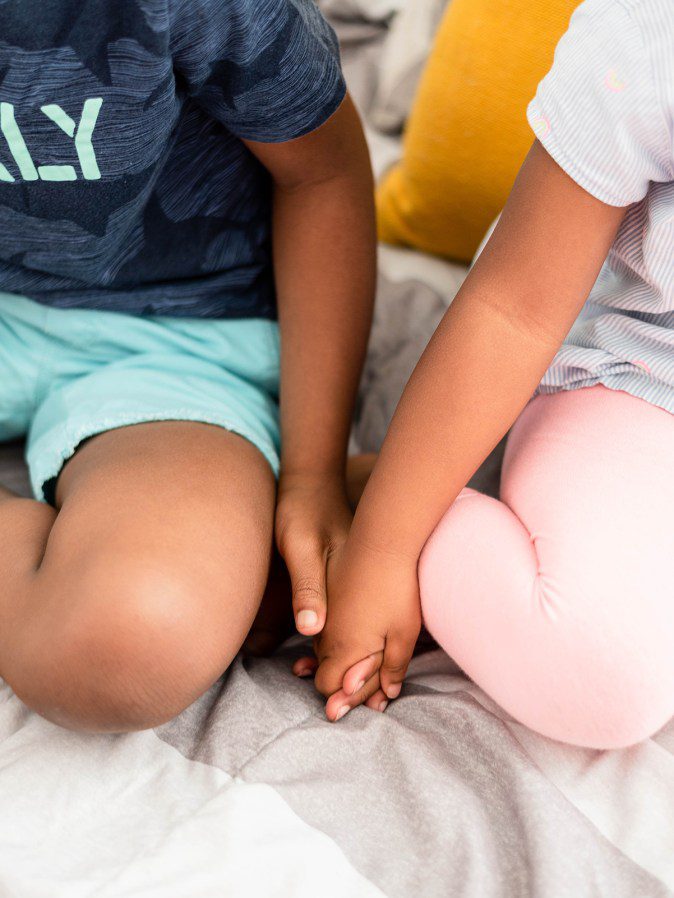 One downfall of this popularity is that kids might have some trouble envisioning the story as it is described in the book because they rely more on the movie producer's imagination. However, it can be a good conversation to compare and contrast the book from the movie, further building on comprehension skills.
6. Develop Empathy for Characters by Reading Books in a Series
Reading more has additional benefits! In fact, there is scientific evidence that reading can make you a better person. Start encouraging this for your little one while reading a series.
When you hear another person's story (whether it is fictional or not), you can put yourself in their shoes and consider how you would handle the same situation. In Sarah MacKenzie's book, The Read Aloud Family, she devotes an entire chapter to the ways stories nurture empathy and compassion in readers. She writes, "Keith Oatley, a cognitive psychologist at the University of Toronto, helped conduct a study which showed that reading fictional stories increases the reader's empathic response to people in their real life." Reading doesn't just allow us to learn new things, it allows us to care more deeply.
As you read a series, you become more emotionally connected to the characters and will see an increase in this empathic response.
7. Books in a Series Make Collectable & Easy Gifts
Children are notorious for collecting items and proudly displaying them in their rooms to show off to visitors. The process of collecting is exciting as you add a new piece, or in this case, a book, to the shelf. I remember the excitement of adding to lots of different collections that I had as a child, and I loved to admire my friend's collections, too.
Plus, there is the added benefit of knowing exactly what to buy your little reader when it is their birthday!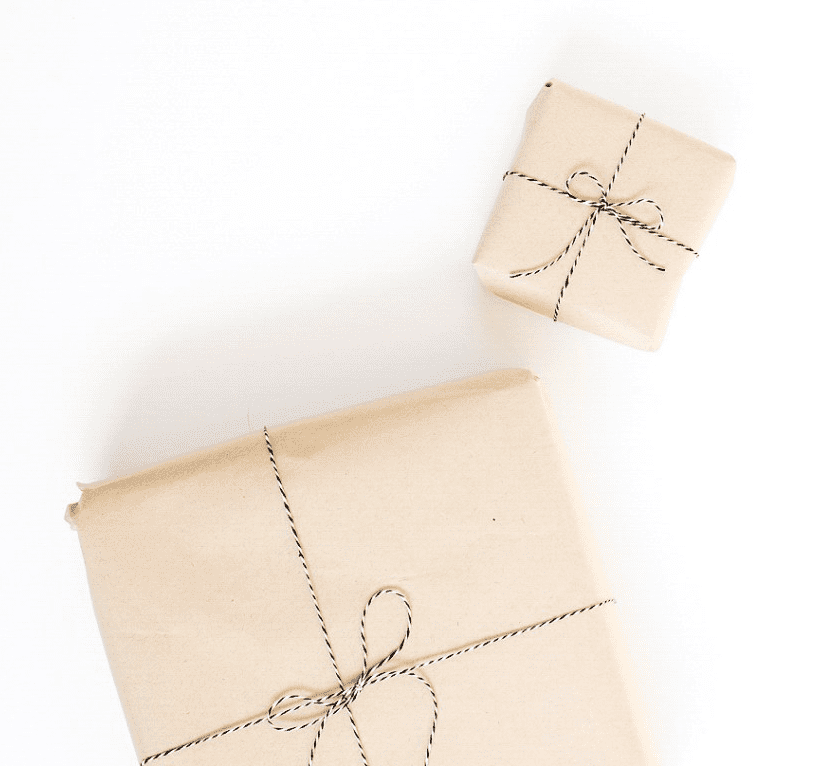 What are Some Ways to Introduce Reluctant Readers to a New Series?
Read the first book with her. For an older child, you could listen to the audio book while riding in the car together or making dinner. Reading it together gives you the opportunity to talk to her about the book. Ask questions and make connections with other stories or life events that you have shared together. This will help to solidify the important elements of the story in her mind and she will likely enjoy reading the next book on her own.
Have the next book in the series readily available. You could check it out from the library, or even purchase it. If you purchase the book, your child will not feel rushed to finish it, which is a benefit. Plus, ownership of the book allows her to feel committed, and she can begin that collection to show off to her friends!
While he is reading the next book, continue to encourage him and build his confidence. Let him know he is ready and prepared to tackle that book on his own. While he's reading the book, make sure he is close by so he can ask for help if he does happen to need it.
"Books in a Series" Recommendations for Your Kids:
Finding a series to interest your child is important. They should read a book series. I have put together this list of some of my personal favorites, as well as many of my students' favorites. I am hopeful you will find something of interest for the reader in your life.
Kindergarten through 2nd Grade:
Magic School Bus
Nate the Great by Marjorie Weinman Sharmat
Zoey and Sassafras by Asia Citro
Mercy Watson: Adventures of a Porcine Wonder by Kate DiCamillo
Amelia Bedelia by Herman Parish
Curious George by H. A. Rey
A to Z Mysteries by Ron Roy and John Steven Gurney
Mouse Books by Kevin Henkes
Princess in Black by Shannon Hale
Winnie-the-Pooh by A. A. Milne
3rd through 5th Grade:
The Green Ember by S.D. Smith
The Wingfeather Saga by Andrew Peterson
The Penderwicks by Jeanne Birdsall
Sideways Stories from Wayside School by Louis Sachar
Three Rancheros (Raymie Nightengale's Collection) by Kate DiCamillo
Podkin One-Ear (Five Realms Series) by Kieran Larson
Welcome to Wonderland by Chris Grabenstein
Wings of Fire by Tui T. Sutherland
Magic Tree House by Mary Pope Osborne
Babysitter's Club (original) by Ann M. Martin &
Babysitter's Club (graphic novels) by Raina Telgemeier
Extraordinary Life Collection (Kane Miller Publisher)
I Survived… by Lauren Tarshis
Judy Moody by Megan McDonald
The Land of Stories by Chris Colfer
Peter Nimble by Jonathan Auxier
6th through 8th Grade:
Harry Potter by J. K. Rowling
The Hunger Games by Suzanne Collins
The Chronicles of Narnia by C. S. Lewis
The Giver by Lois Lowry
Sisterhood of the Traveling Pants by Ann Brashares
Jack Series (Love that Dog, Hate that Cat, & Moo) by Sharon Creech
Shadow Children (Among the Hidden) by Margaret Peterson Haddix
City of Ember by Jeanne DuPrau
Anne of Green Gables by L. M. Montgomery
Brian's Saga (Hatchet) by Gary Paulsen
The Mysterious Benedict Society by Trenton Lee Stewart
A Wrinkle in Time by Madeleine L'Engle
Sharing books in a series with your kids will be a blessing in many ways. I can't wait to hear about which ones are your favorites!