Big changes can bring joy and challenges for little ones. One of the best ways to subside this anxiety is by introducing some new books about the changes they will experience. When we told my son that he would be a big brother soon, we also shared a variety of older sibling books with him to encourage him on this new journey.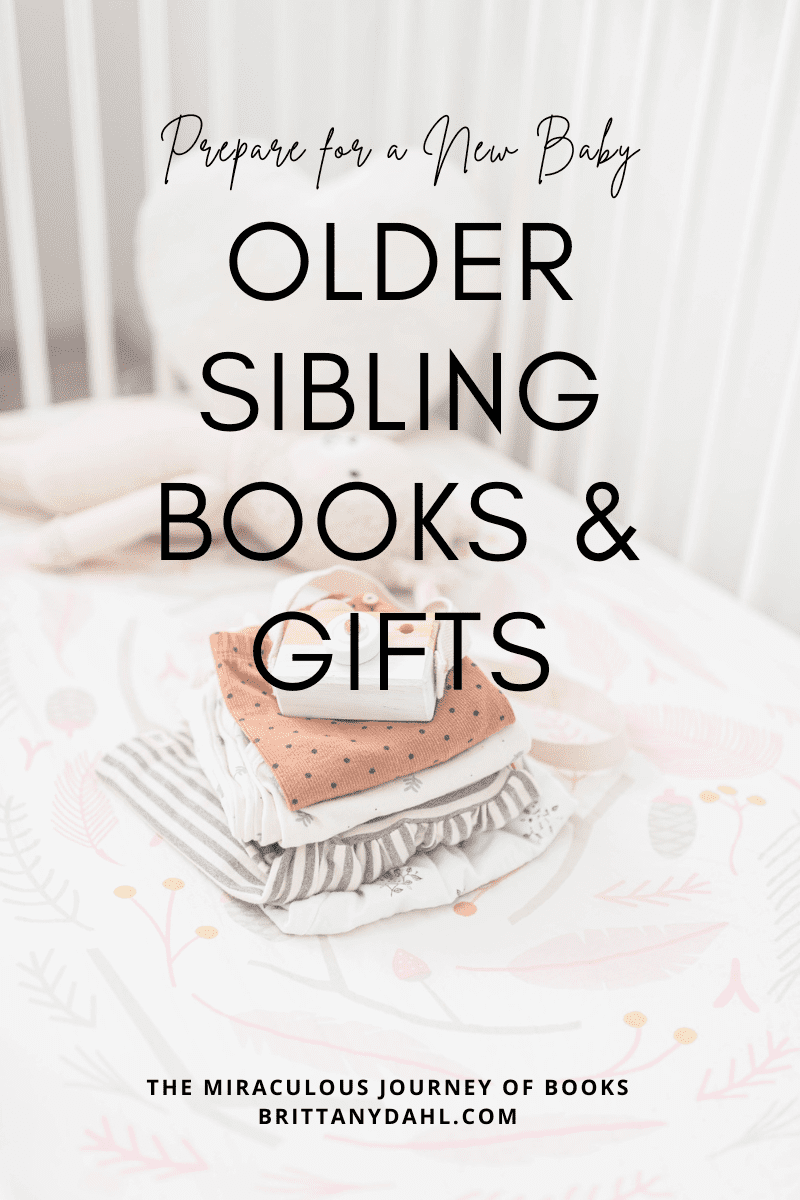 *I use affiliate links to share products with you. If you use the link to make a purchase, the cost of the book doesn't go up for you. However, I will receive a commission and I do appreciate your support.
Prep Siblings for a New Baby
Telling my son Jude that he would become a big brother was an exciting and memorable experience for our little family. We showed him pictures of our recent ultra sound, and talked about some of his friends who also had siblings. Our hope was that he would be able to visualize what our family might one day be like. He smiled and carried around the picture for days. His enthusiasm made us feel good!
We did notice some anxiety creep in, especially as it got closer to my due date. He would touch and talk to my belly frequently, he was also more clingy than normal, and we had a couple of potty accidents months after we had successfully potty trained him.
Reading books together throughout the day has been a regular routine for us. So, integrating some books about a new sibling was a pretty seamless process for us. As we read together, I encouraged my son to sing or talk to the baby, feel for her kicks, and also reassure him of how much his father and I love him. (As an added bonus, reading aloud to a baby in the womb promotes brain activity and helps the baby to become familiar with your voice.)
In our conversations, we talked a lot about how important my son is to our family and how much we value his help. We can't wait to see him grow into the role of "big brother."
Older Sibling Books to Ease the Transition for Your Child
If you are also expecting your second baby, here are some great books that you should add to your home library:
All About Babies is part of a 4-part series for older brothers and sisters. Each book covers about 3 months at a time, from Itty Bitty Newborn to Curious and Crawling, and all the way to Best Buddies. With the complete set, an older sibling would learn about important milestones in the first year and a half of a new sibling's life. A Big Brother Learns All About Babies is also available by the same author.


I love how this book, How Big is Our Baby?, can be read a little at a time. It is broken up into sections that you can work through during the course of the pregnancy. The first part of the book talks about big emotions and feelings the child might experience. Then, the remainder of the book breaks down the size of the baby each month (comparing it to a well-known object) and major milestones in the baby's development.
For ages 3-6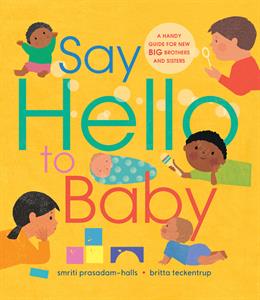 During the first 18 months of your new baby's life, Say Hello to Baby will come in very handy! This is a great guide for older siblings to know what to expect regarding the new arrival. This book can be read before the baby comes, but it's also helpful for after their arrival. It is full of great facts to help older siblings know what milestones to expect and also how they can best interact and help out with their new sibling.
For ages 3-6
Soon
by Libby Gleeson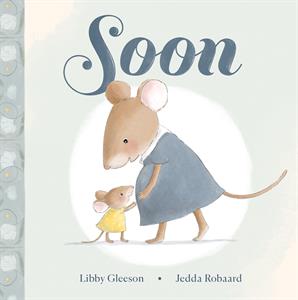 Soon is a sweet book with beautiful watercolor illustrations. In the story there is a young mouse excitedly anticipating the arrival of a sibling. The little one frequently asks when the baby will be here and always gets a simple response of, "Soon." My son loves to read along with this book and answer the question for the little mouse.
For ages 3+

If you loved the Little Critter books as much as I did when I was young, then this book will be an exciting one to share with your firstborn. In The New Baby, he's welcoming his little sister by helping with all of the day-to-day tasks that a new baby needs: changing diapers, rocking her to sleep, and many more relatable activities.
For ages 2-3

In You're the Biggest, older siblings have the opportunity to take the spotlight for all of the important roles they take on, especially the responsibility of being "someone to share your secrets." Following two sweet fox siblings, the story beautifully praises the changes the whole family experiences. I also really love the illustrations in this book.
For ages 2-5

This book has been a regular one in our reading rotation as we read some older sibling books with my first born. My son's favorite page of I Am a Big Brother! mentions all of the great pictures he has enjoyed seeing of himself as a baby. This inspires a chat about the pictures on our walls of our oldest child when he was a baby. I think it helps to put the focus on him and how he was once a very tiny baby.
For ages 1-3

Little Big Girl has retro-style illustrations that take you on a big adventure. As a little girl, Matisse loves to tour the big city. Once her new brother arrives, she realizes that she's taken on a new role as the BIG sister! She finds so much joy in sharing all of her favorite sights and places she enjoys with this new little one.
For ages 3-5

My son's favorite food is pizza. He requests it at every meal. Since this book mentions it in the title, I felt it was a must-read to prepare him for his sister's arrival. Babies Don't Eat Pizza covers every possible aspect of what a family might experience with their growing family. I appreciate that it discusses breastfeeding babies (many other books only talk about bottle-fed babies). It also shares about multicultural families, adoption, twins, premature babies, and many other possibilities a family might experience. This book is a great addition to your library!

As part of the Usborne First Experiences series, The New Baby walks kids through what to expect in this new situation. From preparing the nursery to weighing and measuring the new baby after it's arrival in the hospital, older siblings will be able to visualize exactly what things might be like for them in the days to come.
Age 3+
Pair Your Older Sibling Books with a Gift From the New Baby
Finding a unique gift to share with your child is also a sweet way to help them see how much you love them. They will need a lot of attention in the first weeks that baby has arrived. Many families like to give a gift to the older sibling and say that it is from the new baby. I love this idea because it helps to lessen the threat they might be feeling. Share something special with them:
Skip Hop Backpack that doubles as a diaper bag for your toddler to use in pretend play.
I love these shirts that pair together so perfectly. Did we just become best friends? Yep!
A baby doll carrier so your child can wear their dolls around as your wear the new baby.
A sweet doll from Cuddle & Kind. These dolls are great quality and will make a beautiful heirloom for your family to share.
Reading older sibling books with your child is one of the best ways to help them easily transition to such a big change in your family. Read regularly and often to make the most of this beautiful opportunity!