You are a busy mom who doesn't have time to do endless amounts of research on the best ways to potty train your little one. My goal for this blog post is to give you the inside scoop of what worked for us, plus our favorite potty training resources. This includes my favorite children's books that helped to prepare my son for our big lesson on using the potty. Implementing these tips and reading these books together will help you to build a lasting and loving relationship with your child, all while getting them ready for a big, new step!
Our Story
We are in the homestretch waiting for my daughter's arrival. I'm a little anxious thinking about the sleepless nights ahead, but I'm also very excited to enjoy some baby snuggles again. Knowing this time would be here before we knew it, I went ahead and did something a little crazy…and pretty challenging…We potty trained my son when he was 21 months old and I was 4 months pregnant.
Will we be back to square one after the baby arrives? 🤷🏼‍♀️ (I've heard toddlers regress with big changes like a new sibling's arrival…)
Did we save a lot of money on diapers in the mean time? ha! Yes! 🤌🏼
Listen, I'm not saying that what we did was ideal or exactly what others should do. I just knew I didn't want to be too far along in my pregnancy, nor did I want to be sleep deprived with a newborn in my arms while trying to train him. Go big or go home, right?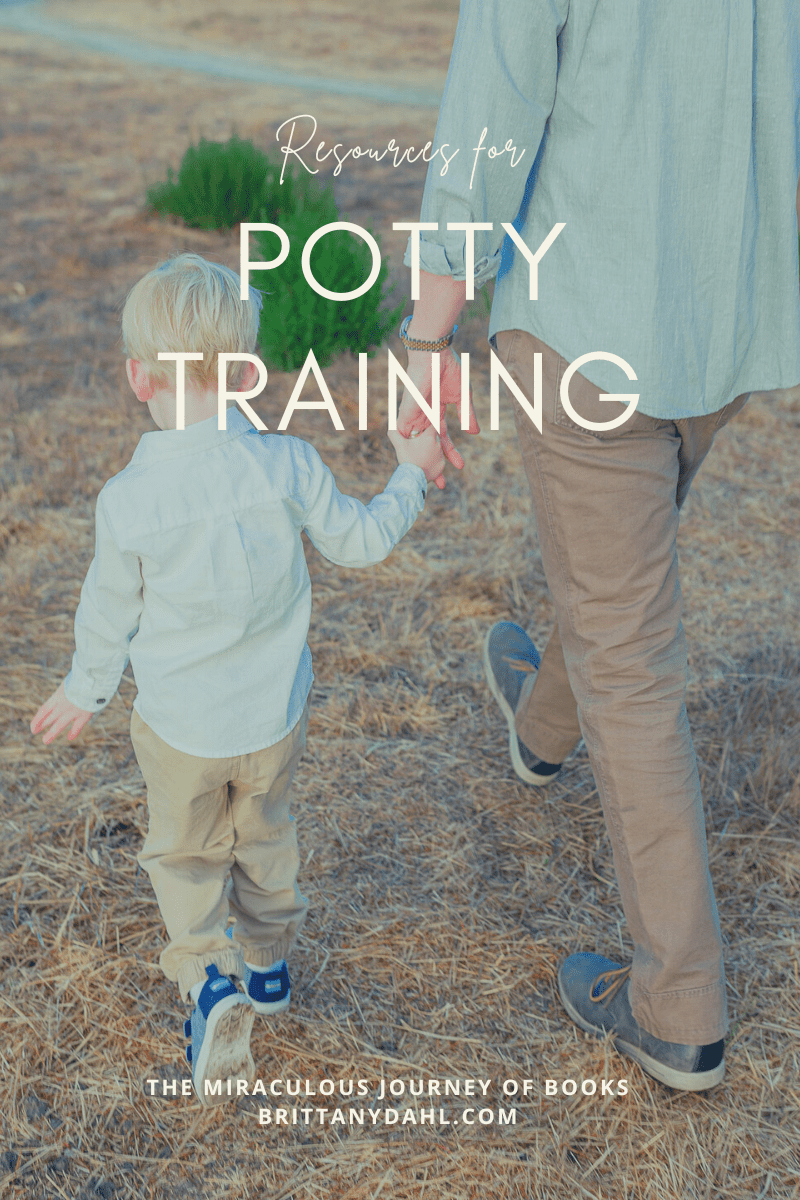 *I use affiliate links to share products with you. If you use the link to make a purchase, the cost of the book doesn't go up for you. However, I will receive a commission and I do appreciate your support.
What is the Best Age to Start Potty Training?
Surprisingly, it's not easy to get an exact answer for this question. There is very little scientific research on potty training. One thing we do know is that the average age has risen pretty significantly since the 1940s. During the 40s many kids were potty trained around 18 months of age and it seems to fall closer to 36 months for kids today.
So, all of that to say, the best age to start varies for every child. You should look for signs of interest and also consider what is ideal for your family.
For my son, we had a few things to consider:
He was starting to show interest by pretending to use the potty like us (mostly his dad) around 18 months of age.
In my pregnant state, I didn't want to be too large and uncomfortable getting down on the bathroom floor to assist him. Plus, I wanted to give him plenty of time before the baby came to feel comfortable with this new skill.
I am expecting our second child to be born when he is 26 months old.
If we waited until the baby was born, I would have to deal with sleep exhaustion plus a newborn on my hip.
If I waited until the baby was a little easier to handle, I worry my son would be a little too old and teaching him would become a power struggle.
It seemed like we were in a "now or never" situation. Or, at least, i wanted to give it our best shot.
How Do You Start Potty Training?
Read a book first, of course! We read Oh Crap! Potty Training: Everything Modern Parents Need to Know to Do It Once and Do It Right.
I read through this book once and then I kept it close at hand during the time we were potty training my son. The steps the author, Jamie Glowacki, gives were easy to implement. She is also very encouraging and honest. She lets you know that many parents won't follow a strict "3 day" timeline and that is okay. I also really appreciated the troubleshooting section at the end of the book where she covers steps like nighttime training, how to handle teaching kids to poop on the potty, using public restrooms, and training kids who attend daycare or preschool.
There were a few aspects of this book I didn't care for. For one, there was a lot of repetition of information and it seemed like the book could have been condensed by about half. She also uses some interesting foul language, which is a little funny, but also unnecessary. However, as a 5th grade teacher who always encouraged her students to use their "voice," I have to say that Glowacki definitely does that! So maybe I should be applauding her for that one instead?
All in all, this was the only book that I read and I must say, it worked! We made it to the other side.
Which Potty Training Method is Best?
This becomes a very personal question and depends on your temperament, as well as your child's. The 3-Day Method seemed a little too intense for our family, but I also didn't want to allow Jude to completely lead on his own. I was worried the ordeal would just drag on for far too long if we did that.
I followed the 6-step method used in Jamie Glowacki's book. We spent a lot of time on our tile in the house and also outside in our fenced-in backyard so he could run around naked and begin to become aware of when he was peeing. Then, as his confidence and awareness grew, we eventually spent more time inside and even on carpeted areas.
It was really neat to see him work through this learning process and I can definitely say that we bonded through the experience. After all, we spent a lot of screen-free time together so I could watch him like a hawk!
How Long Does it Take to Potty Train Your Child?
According to the book that we used, it takes about 10 days from start to finish. I would say we were just under this number. However, it's taken me a lot longer to confidently say that we have this under control and I am no longer fearful of him having an accident on the couch or the carpet.
Our Favorite Resources
We used a 3-in-1 potty system like this Contours training potty. It includes the potty chair, a seat that fits onto a regular toilet, and also a step stool. These travel in the car well, or you can just take along the seat as your child grows in confidence.

The BabyBjörn potty is also a great option. It comes in lots of pretty colors and it also has a high backrest, which makes it more comfortable. Your child will be sitting and practicing here for long periods of time in the beginning.
We read Oh Crap! Potty Training by Jamie Glowacki to prepare for our big adventure. It was a great guide and helped us to be successful in the end!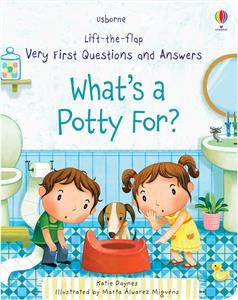 Usborne's Lift-the-Flap Very First Questions and Answers: What's a Potty For? is my number one pick for books to read with your kids before potty training. My son, who typically loves to move around while I'm reading, sits still for every page of this book. He is so intrigued by the flaps and the content (it mentions poop, of course!). The book is entertaining, but it's also a great guide that we referenced many times during the potty training process. We read this book for several months before I even attempted to begin teaching him, which I think helped a lot.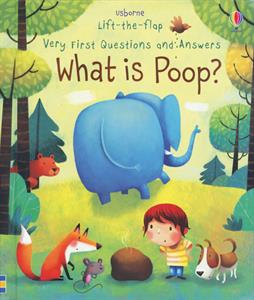 This book was another great tool for us to read during the potty training process. It focuses more on informing young kids about our bodily functions in order to help take the shame away. You'll find scientific information, but it helps them to become more comfortable with pooping on the potty. According to Oh Crap! Potty Training, learning to poop on the potty can be more of a challenge than peeing for little ones.
We didn't start using underwear for several months after my son felt confident using the potty. Oh Crap! Potty Training recommends wearing pants without underwear because it's easier for kids to pull them down when they are rushing to use the bathroom. Plus, wearing underwear can have a similar feeling to wearing a diaper and they are more likely to have accidents.
A couple of times I tried using the underwear too soon and we immediately started to have more accidents. I have a great story about the night we were at Bible study and he two accidents. He peed on me, my husband, and the floors. We ran out of clothes. Feel free to ask if you want to know about that one! So, needless to say, I kept the underwear hidden for a while, but he has started to wear them more now since he is more confident.
Good Luck!
Potty training is a challenge, but it is one that you and your little one can master. It was a privilege to be able to see my son find such joy in the success that had with learning this new skill. The hectic week allowed me a little glimpse into the way he learns and it gave us a beautiful time to bond with one another.
Use the information in this post in a way that suits you and your family. Take what you need and leave the rest. Our reading and potty training journeys will all vary, but the important thing is that you continue to build a lasting and loving relationship with your child, all while getting them ready for a big, new step!
Looking for other books to use as learning resources?
Books that Build Fine Motor Skills
Inspire Creativity with Art: The Best Children's Book Illustrators
Choose a 'Good Fit' Book for Your Child
Fairy Tales From Around the World
Teaching Character Traits with Books
Resources for Online and At-Home Learning