Interactive books for kids have a multitude of benefits! They are great for keeping little ones occupied, they also help to improve their interest and love for reading, and all of the ones on this list are books that build fine motor skills.
Building fine motor skills is essential to early learning and play. It helps kids to strengthen control over the muscles in their hands so they can perform basic life functions like feeding themselves, cutting with scissors, tying their shoes, writing, and picking up toys.
As it is with most skills, these lessons are best incorporated into play for little ones. And what better way to do that than with an interactive book to guide them?
The books in this list include titles that help to build fine motor skills. They will appeal to a variety of interest levels from babies all the way up to elementary grade students. Offering these fun resources to your child will help them in other ways, too.
Many parents consider some of these books to be just toys, but they have additional benefits that include:
Finger dexterity
Creativity
Matching
Critical thinking skills
Following directions
Sequencing
Consumable/repeatable
*We are an Usborne Books & More consultant and we use our personal affiliate links to share these books with you. If you use the link to make a purchase, the cost of the book doesn't go up for you. However, we will receive a commission and we do appreciate your support.
Baby Board Books That Build Fine Motor Skills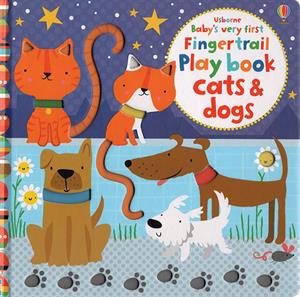 Baby's First Fingertrail Playbook is one of my son's favorites! The fingertrails are great for babies as they trace their fingers around the tactile trails: glittery trails that feel rough, indented trails, and some with bumps. These trails are a helpful pre-reading skill because babies learn to follow a line just as we do when we read. This book also includes flaps, which add another interesting element that helps to develop those fine motor skills, as well as keep them engaged.
This book is part of a series of multi-sensory books specifically created to introduce infants to the world of reading.
Age: infant +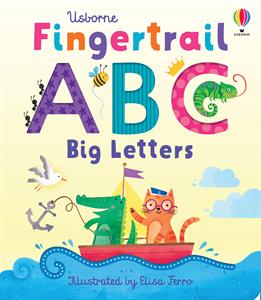 This is another fantastic fingertrail book because little ones are guided in forming their letters. With this book you cover several learning styles: physical (kinesthetic), visual, and auditory. I add auditory because this is the perfect opportunity to practice the sound each letter makes as they trace it with their finger.
Each letter is paired with an animal that begins with the letter, creating an amazing alliteration activity!
There are beautiful illustrations, as well. This is a great book for young kids to learn to form capital letters and their sounds.
Also available for lower-case letters.
Age: 1+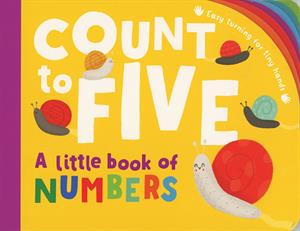 All of the books in the Tiny Hands series are engaging and helpful for little learners who are developing their fine motor skills. This particular board book focuses on learning to count to five. The corners of the pages are "staggered" to help tiny hands independently turn the pages. There are bright, bold illustrations that make this an enjoyable learning experience.
This book is part of series of unique board books called Tiny Hands (Other titles in the series: See a Rainbow, Make a Noise, and Jump Around).
Age: 1-3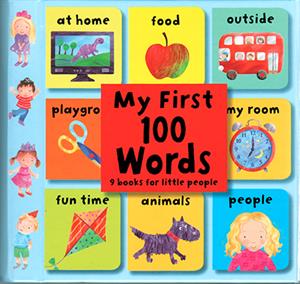 My First 100 Words is made up of nine small board books that are the perfect size for your little one to manipulate while reading. Each book is filled with words that are regularly used so they can begin to connect these words with an image. The case where these little books are housed also doubles as a matching game for added learning and play!
This book is part of a larger series called Mini-Treasuries. It includes other sets of mini board books with varying topics like animals and learning to count!
Age: 2-4
Books That Build Fine Motor Skills for Toddlers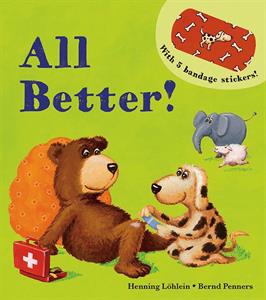 This interactive book is a fantastic way to not only keep readers engaged, but to encourage those fine motor skills as they place repositionable bandages on the boo-boos of each animal friend. This book also has great repetition, which is helpful for teaching prediction. The phrases that are repeated on each page are directions the child needs to follow that will reinforce this important skill. Also, kids will practice matching as they pair the correct bandage to the hurt friend and declare them, "All Better!"
Other repositionable sticker books: Good as New, Little Bear Needs Glasses, Kisses, Cuddles, and Good Night!, and Time to Brush
Age: 3-5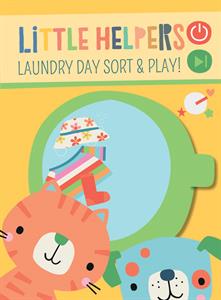 Practicing sorting and manipulating the felt pieces of laundry in this book is a fantastic way to develop fine motor skills. There are ten fuzzy felt pieces that fit into a washing machine. As you pull them out, dog and cat help kids to practice following specific directions for what to do with each piece. Kids will hang the clothes on a line to dry and put them away in various drawers and cabinets. This book will also help to teach sorting concepts as kids are asked to categorize the clothes based on colors, patterns, and shapes.
Age: 3+
This book is full of amazing scenes like shark tanks, coral reefs, and penguin ice floes. Kids enhance the scene by adding appropriate reusable stickers! The stickers are great because they can be used over and over again, growing in their creativity as they make up their own stories for each scene, as well as developing those fine motor skills.
This book is part of a series of little sticker books. Other books include scenes for animals, bugs, ballet, bunnies, dinosaurs, ponies, mermaids, and many more!
Age: 3+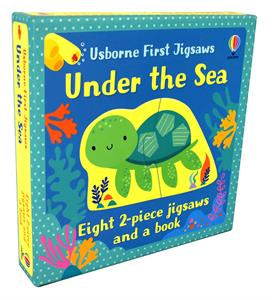 This fun product includes eight 2-piece jigsaw puzzles! It is a developmentally appropriate activity for all tiny fingers. It is recommended for ages 3 and up, but I would happily introduce it to kids younger than this, as well. Not only is this puzzle ideal for developing fine motor skills, but it will also challenge kids to problem solve and practice matching as they piece together the the correct pieces, as well. The best part of the puzzle is that it also comes with a great book so they can read about their new friend.
This is part of a series called First Jigsaws. There are many amazing themes to share in each book/puzzle combination.
Age: 3+
Find jigsaw puzzles for a range of ages: 9 pieces for age 3 and up, 30 pieces for ages 4 and up, 100 pieces for ages 8 and up.
The Busy Bug Book includes four different tracks for a pull-back lady bug to spin around in entertainment. Enjoy developing fine motor and observation skills as kids carefully wind up the toy, place it on the track and delightfully observe it cruising around the garden. There are also specific objects to spot and talk about.
This book is part of a series called Pull-Back Books. There are a number of different scenes that include fun toys that pull back and travel around tracks in the book.
Age: 3+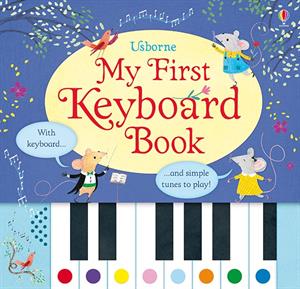 Introduce kids to the joy of the piano using this miniature keyboard. They will learn to play simple tunes by following the color-coded system. This is a great book for finger dexterity, following directions, and creativity!
Enjoy a simple introduction to other great instruments like drums, guitar, and xylophone in the My First Music Books series.
Age: 3+
Books That Build Fine Motor Skills for Preschoolers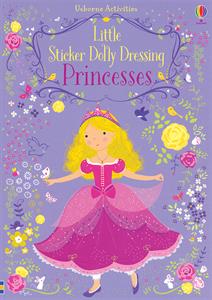 Little Sticker Dolly Dressing is a series that is ideal for ages four and up. It was created in response to the older version of these books and their great popularity. I think they are perfect for this age because they allow younger kids to practice fine motor skills through play! The book includes simple text and precious illustrations. Use the stickers to creatively dress the characters.
This activity book is part of a series. There are so many exciting characters that kids can dress up using the stickers like ballerinas, fairies, kittens, mermaids, ponies, unicorns, and a number of others.
Age: 4+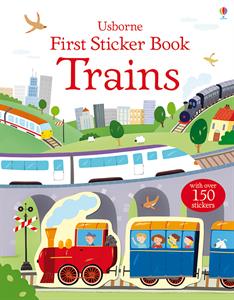 Another engaging sticker book includes the First Sticker Book: Trains. Not only are these books great practice for developing fine motor skills, they are also informative! There are over 80 stickers to add to different types of trains, as well as making your very own train!
Find other First Sticker Books with different themes that are loved by kids. These types of books are also great for creative, imaginative play as children make up stories while they create the scenes.
Age: 4+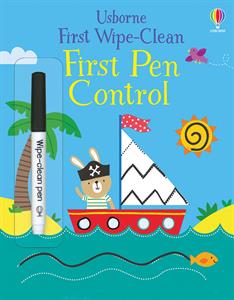 One of my favorite ways to develop fine motor skills is by practicing the skill of writing! However, handing a child a pencil and a piece of paper and asking them to write isn't always appealing. Give them a wipe-clean pen with a book including brightly colored illustrations, and you have an entirely different story!
This particular book has fun scenes with dotted swirls, waves, circles and other lines to trace that help little fingers build strong muscles. These activities will encourage pen control that prepare them for writing one day.
This book is part of a series of First Wipe-Clean books. You will find opportunities to practice the alphabet, numbers, and shapes in these other books.
Age: Pre-K and Up
Books That Build Fine Motor Skills for Kindergartners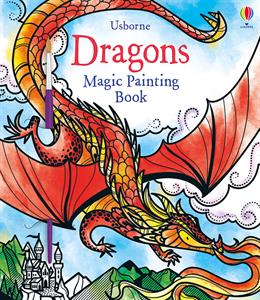 Usborne's Magic Painting series is a truly magical way to play while working on fine motor skills. To reveal the colorful images you simply brush water over the black and white patterns on the paper! The Dragon Magic Painting book includes exciting scenes of these mystical creatures!
There are many other scenes in the Magic Painting Books series for every interest you can imagine! This is also an activity that is appealing to many adults.
Age: 5+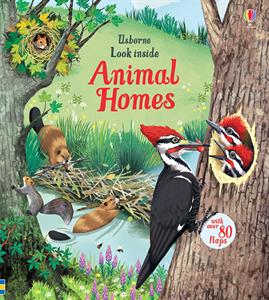 This informative book includes flaps that are perfect for little hands to manipulate. Not only does this help to build fine motor skills, it also allows them to strengthen their minds as they practice predicting information and relying on their memory to recall what might be under the flap. This particular book takes you through trees, rivers, and underground to explore the homes of animals all around us.
Look Inside Board Books are part of a series that includes airports, under water life, construction sites, space exploration, and many other interesting places.
Age: 5+
Books That Build Fine Motor Skills for Early Elementary (Primary) and Up!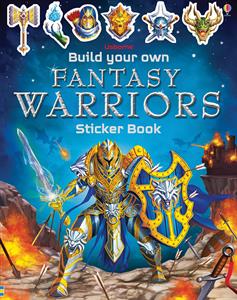 Continuing to practice and build fine motor skills is important even after children have begun to write. This Build Your Own book is appealing for kids who are six and older. With the included stickers kids can use their creativity to construct 18 warriors from the land of Ravenhold. The other benefit of this book is that kids will be practicing following directions as they match the appropriate sticker to the right scene and warrior. You will find elves, goblins, Dragon riders, knights, and more.
Other books in this series include aliens, dinosaurs, monster trucks, and superheroes for kids to match and create.
Age: 6+
The Big Maze Book includes 50 different clever mazes! The illustrations you will explore are whimsical and fun, and each includes a purpose. You will search for missing friends, run from danger, and even discover treasure. While exercising your mind, you will also practice pen control!
This book is part of series of Maze Books. Other books include wonders from our big and beautiful world.
Age: 6+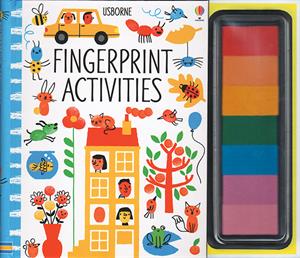 Fingerprint Activities allow kids to use the ink pad to fingerprint the pictures, creating a whimsical and fun scene. I love the idea of this colorful book because it inspires so many creative ideas like designing a prehistoric scene with dinosaurs! Kids don't need a brush and the inks are non-toxic.
I received an illustration with a number of different fingerprint creatures from an entire class of students one year and it has become a treasured piece of art for me! You can take the ideas you learn from this book and use them anywhere.
Fingerprint Activities are aprt of a series of colorful books. Each one has different inspirational designs for your kids to practice their fine motor skills and enhance their creativity and ability to follow directions!
Age: 6+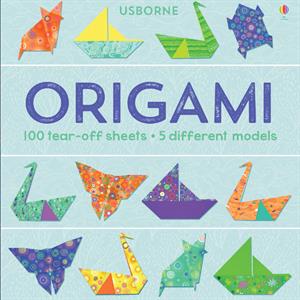 One of my favorite activities as a kid was creating origami art. It was calming for me, but now I realize it had so many other benefits, as well. Not only was I working on my fine motor skills, I was also learning to carefully follow intricate directions to make gorgeous 3D art. This book includes tear-out pages of beautifully patterned paper, as well as directions for creating swans, butterflies, foxes, frogs, and boats. Kids will love this activity!
A similar consumable book is the 100 Paper Planes to Fold & Fly. Forming the planes based on the given directions and watching them soar is always a delight!
Age: 7+
Bookmarks & a Place For Your New Books
It's no secret that kids come with a lot of stuff! It's important that we provide opportunities for them to learn and play, but sometimes the additional things begin to close in on us and make us feel uncomfortable. What is the best way to store your books and toys? Follow these 8 simple design tips for home decor, and you're sure to be on an easier path to a home you love.
While you are reading and enjoying these perfect books with your kids, be sure to hold your place with one of our free bookmarks. We designed these bookmarks using our best-selling literary wall art.
Download for free, print, and never lose your place again.