It's hard to believe, but Summer 2022 is not too far away! I have been working hard on a Summer Reading Bucket List to share with you, and plan to send it out at the end of May.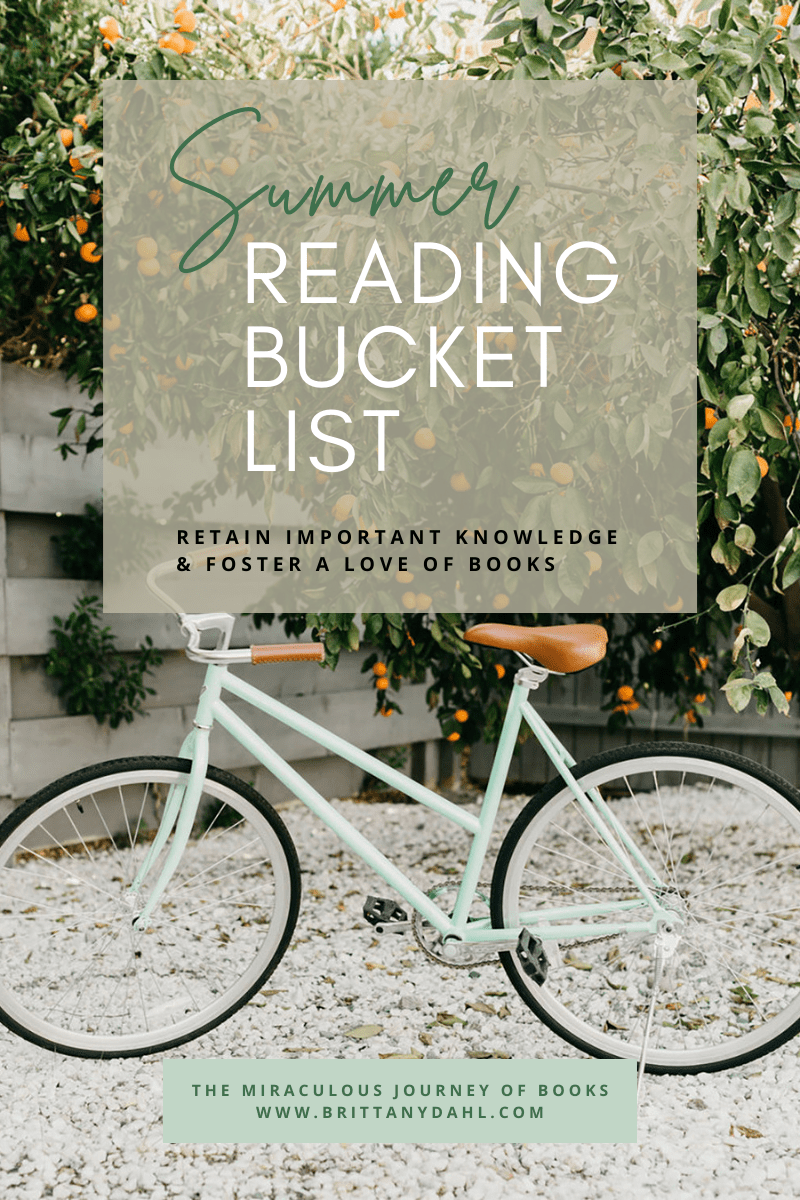 The goal for providing this bucket list is to help prevent the Summer Slide. This concept refers to a loss of knowledge in reading and math over the summer months because kids are not practicing these skills. According to Scholastic.com, "a recent study of children in 3rd to 5th grades showed that students lost, on average, about 20 percent of their school-year gains in reading and 27 percent of their school-year gains in math during summer break." As a teacher, I can personally attest to the fact that it is not easy to recover from these deficits in learning.
It's important to share these types of reading experiences with young children because they are at an early stage of development. Help them to find joy in reading!
Here is how you can prevent the Summer Slide:
1. Allow kids to read a book of their choice!
2. Take time to read aloud with your child (no matter their age!) or listen to an audiobook together.
3. It's important to spend time outdoors. Nature has so many benefits!
4. Build a book culture in your home by talking about books with your kids.
5. Take the Summer Reading Challenge! (sign up below)
Take the Summer Reading Challenge
In order to prevent the Summer Slide, this bucket list offers creative WAYS to read books with your child. You'll find ideas to read at an ice cream shop, read in your swimsuit, or read past your bed time!
I can't wait to share this year's Summer Bucket List with you. On top of being useful and helping you to make the most of your time, it's also really pretty. The list will be formatted as a PDF in the style of an e-magazine and I will be sharing it through email.
The release date is coming quickly and you don't want to miss out! Sign up below to receive the Summer Reading Bucket List. I also send out regular book lists, book reviews, and content to help make the most of your time reading with your kids.
Free Book Recommendations
Because this Summer Reading Bucket List includes ideas for how you can read your book instead of a list of my favorite books, I would also love to help you find the perfect book to share with your readers this summer. If you are looking for some recommendations, be sure to fill out my FREE book recommendation request form.
I know that most parents are too busy to browse through the endless options of kids' books to find one that will interest their child. I help you quickly and easily choose the perfect book so you will have more time to read, building a lasting and loving relationship with your child.
Let me know about the books you will be reading as you complete it! This is going to be a fantastic summer reading season. I hope you are looking forward to it as much as I am.
Happy reading, friends!
Brittany