Book character costumes are often part of a child's everyday play. Pretending to be another person or creature by dressing up is similar to reading about characters in a book: you often feel swept away and like you're actually inside the story.
Read this post to find ideas for incorporating book character costumes with intention and strategy to your child's play time. Pretend play allows your child to become a more imaginative and creative thinker as he grows older.
If you would like to learn more about the science behind reading and imaginative play, be sure to check out my blog post "Can Reading Make You a Better Person?"
Don't save book character costumes just for Halloween. Add these treasures to your child's toy chest today!
What is Book Character Day?
Book Character Day is a day for your child to dress up like their favorite character from a book. When I was a teacher, my school hosted a school-wide Book Character Day parade. Everyone would dress up and carry around a book featuring their character. It was so much fun to see the variety of costumes.
This event typically takes place at your child's school and the date would also be organized by them.
Not sure what to dress up as? Below is a list of book character costumes to help inspire you. These costumes are also perfect for Halloween and everyday play. With each section you will find links to the books, as well as the costumes. Good luck and have fun!
*I use affiliate links to share products with you. If you use the link to make a purchase, the cost of the book doesn't go up for you. However, I will receive a commission and I do appreciate your support.
A classic story with many fantastic characters is The Wizard of Oz. A costume like the scarecrow might be something you could pull off with items that you already have. Or, you could choose a different character from the large cast.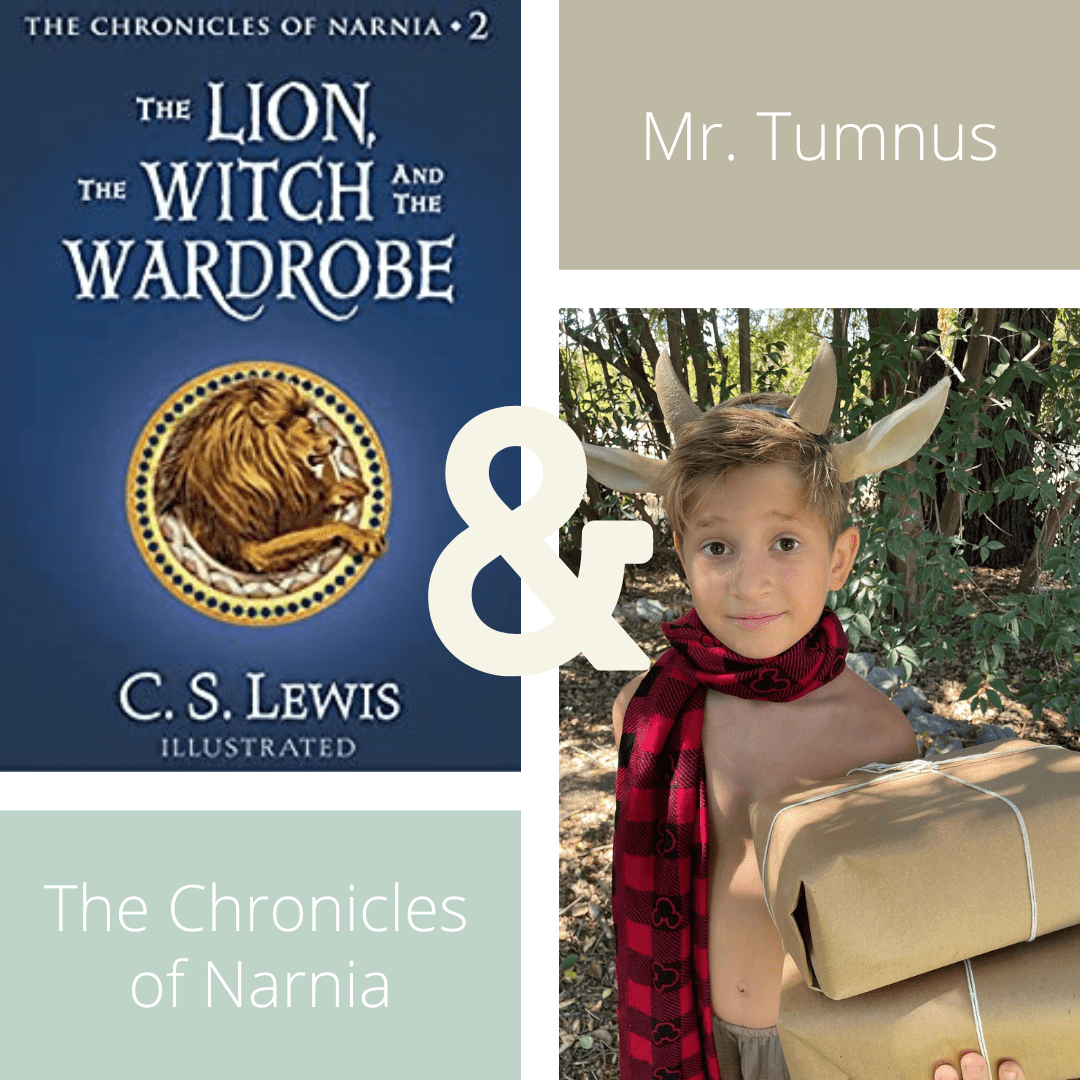 One of my all time favorite books is The Lion, the Witch, and the Wardrobe by C.S. Lewis. I read this book to my students one year and dressed up as Mr. Tumnus. We had so much fun eating Turkish Delight, watching the movie, and pretending to be inside the world of the wardrobe. I found this Mr. Tumnus headdress from Etsy seller, Mud and Majesty that would be a perfect addition to this costume.
Usborne Books and More's Shine-a-Light series are magical books! As you shine a light behind each page, an image is revealed. The books cover an array of topics, but I would recommend reading Secrets of Winter and pairing it with a wintry character like Olaf from Disney's Frozen.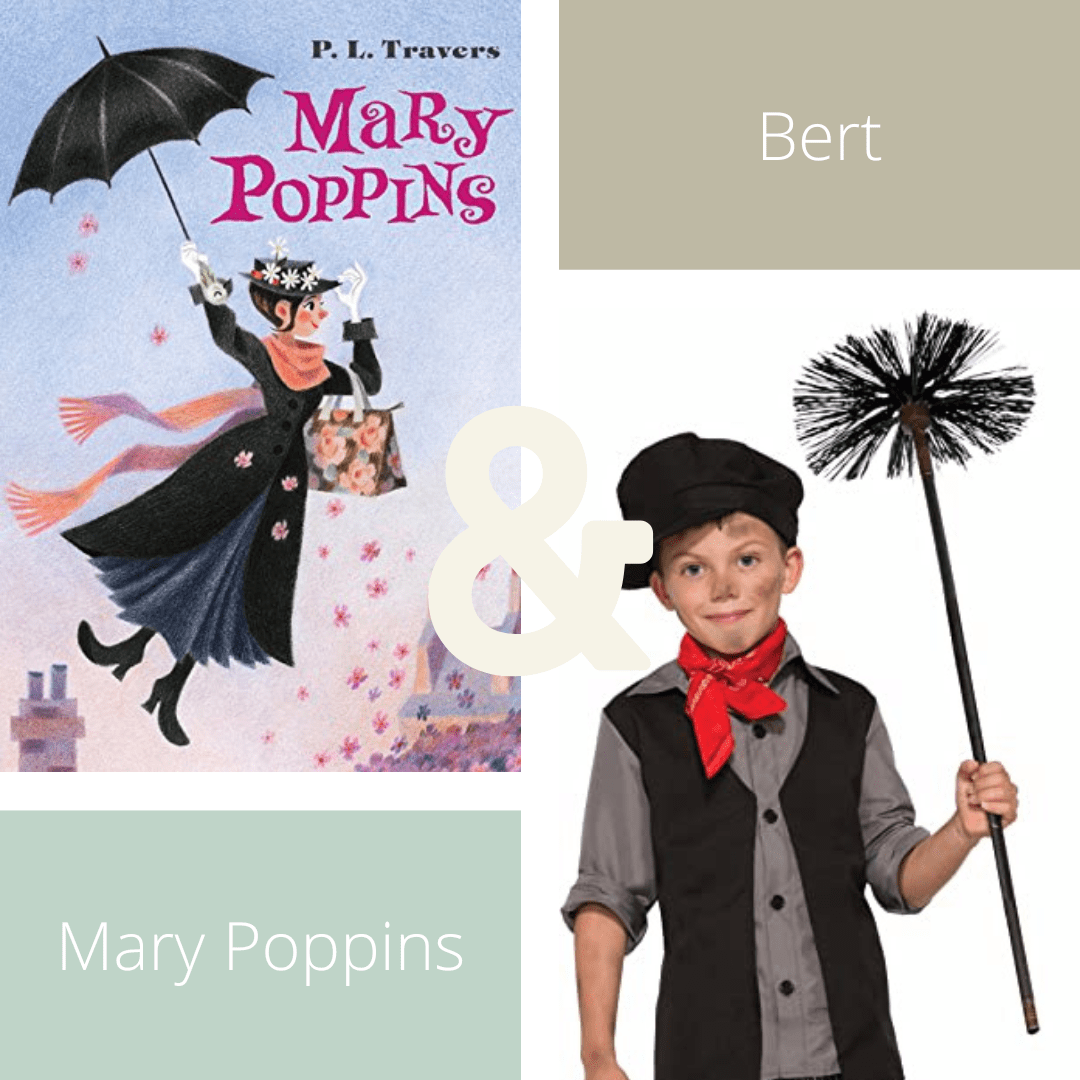 Pretending to be Bert from Mary Poppins allows your child to take on a whole new persona, including a great accent! Many people are familiar with this movie, but I would highly recommend reading the book by P. L. Travers, as well.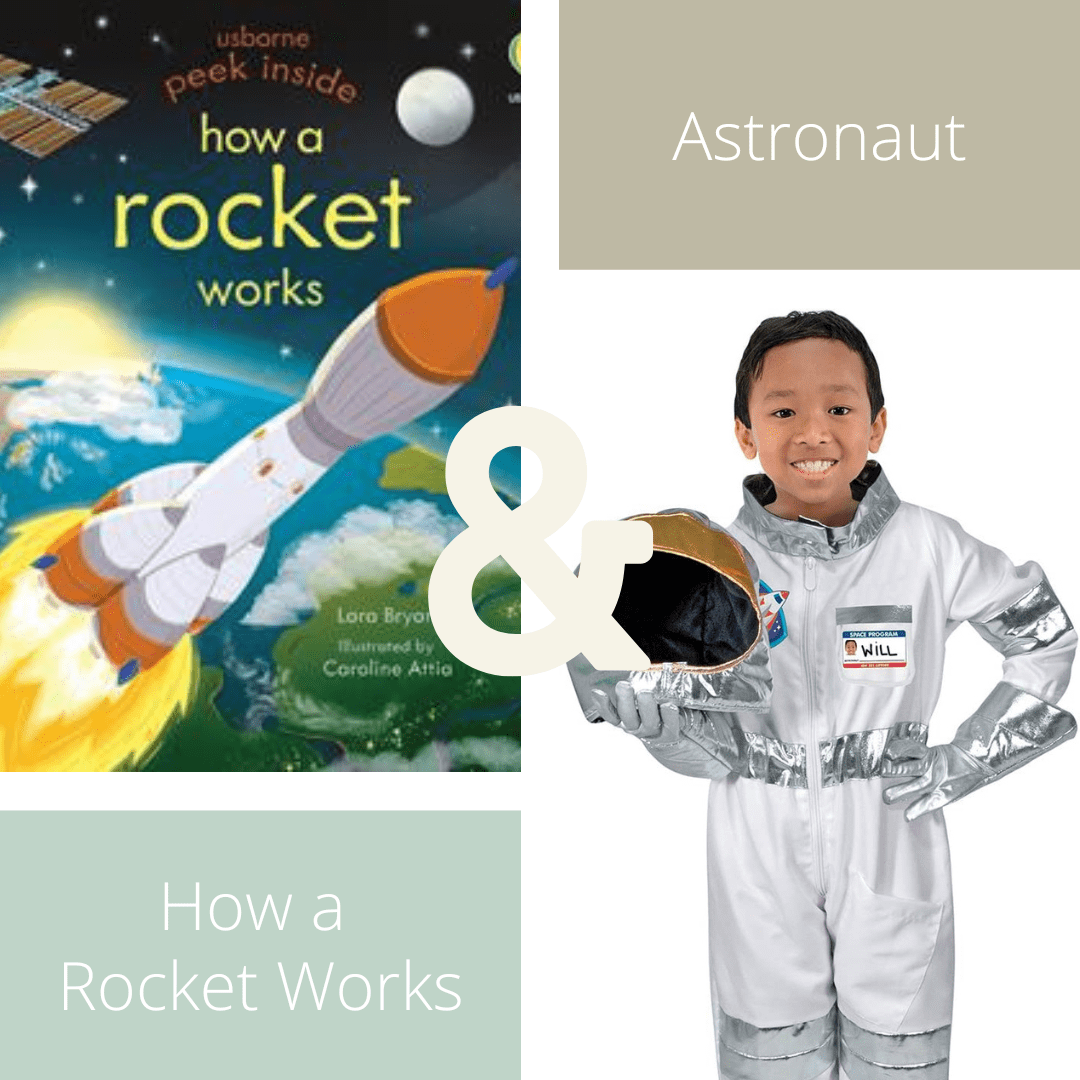 My son loves to read about all things space, so we spend a lot of time lifting the flaps and reading the facts in Peek Inside How a Rocket Works. Of course, we spend a lot of time "floating around space" in this great astronaut costume, too! I guarantee your space lover will enjoy it.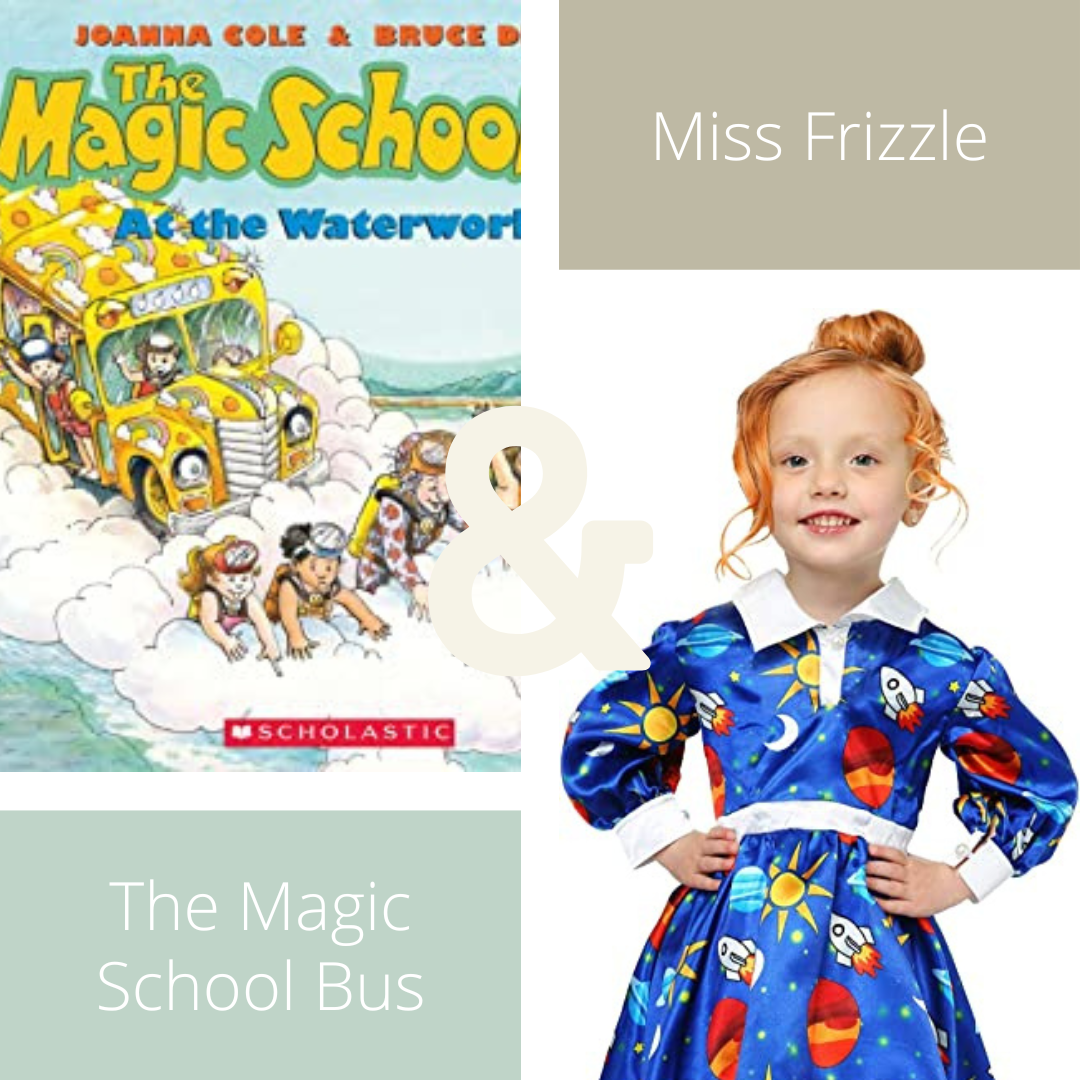 What child didn't spend countless hours watching The Magic School Bus on its many adventures? We have added a lot of The Magic School Bus books to our home library. Be sure to pair your reading time with a Miss Frizzle dress!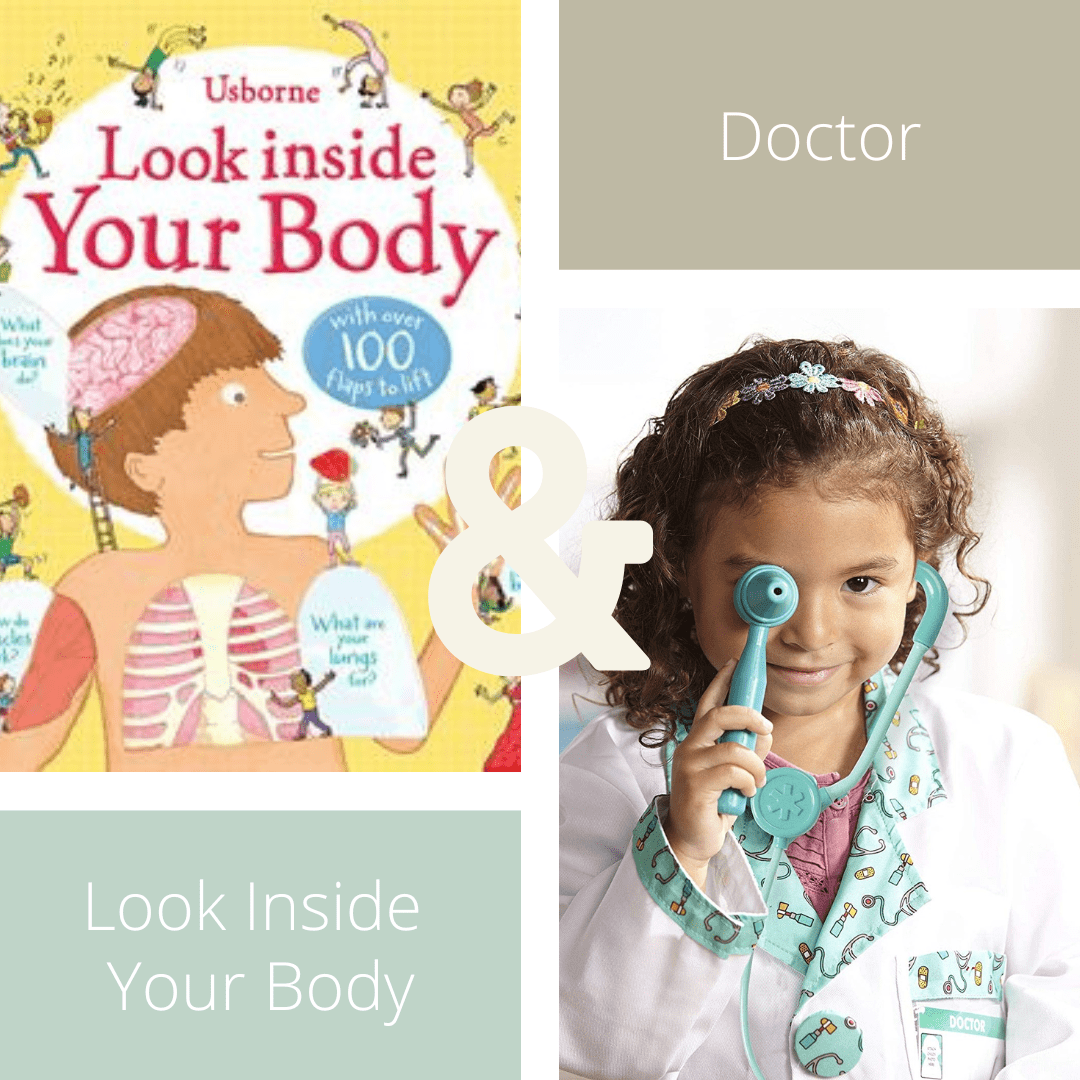 I have yet to meet a child that doesn't enjoy pretending to be a doctor. Many kids are naturally inclined to help others. Pair their physician skills with a book like Look Inside Your Body.
"In an old house in Paris that was covered with vines
Lived twelve little girls in two straight lines
In two straight lines they broke their bread
And brushed their teeth and went to bed.
They left the house at half past nine
In two straight lines in rain or shine-
The smallest one was Madeline."
There's a reason so many people enjoy reading Madeline, and I have a feeling your child will, as well. Madeline's story is special and it is so much fun to pretend to be in Paris alongside her while wearing this sweet costume designed by Etsy seller Flax & Wool Threads.
Bees are fascinating! I love how this new book, Can We Really Help the Bees? allows kids to see the value of the insect and also that they are in danger. As you read and learn, dress up like a bee! It will help to solidify the message and allow your child to value them.
Okay, this has to be one of my favorite book character costumes! Little Stickers Diggers and Cranes is full of traffic cone stickers to add to each construction site. It would be a blast to dress up like one while playing with stickers!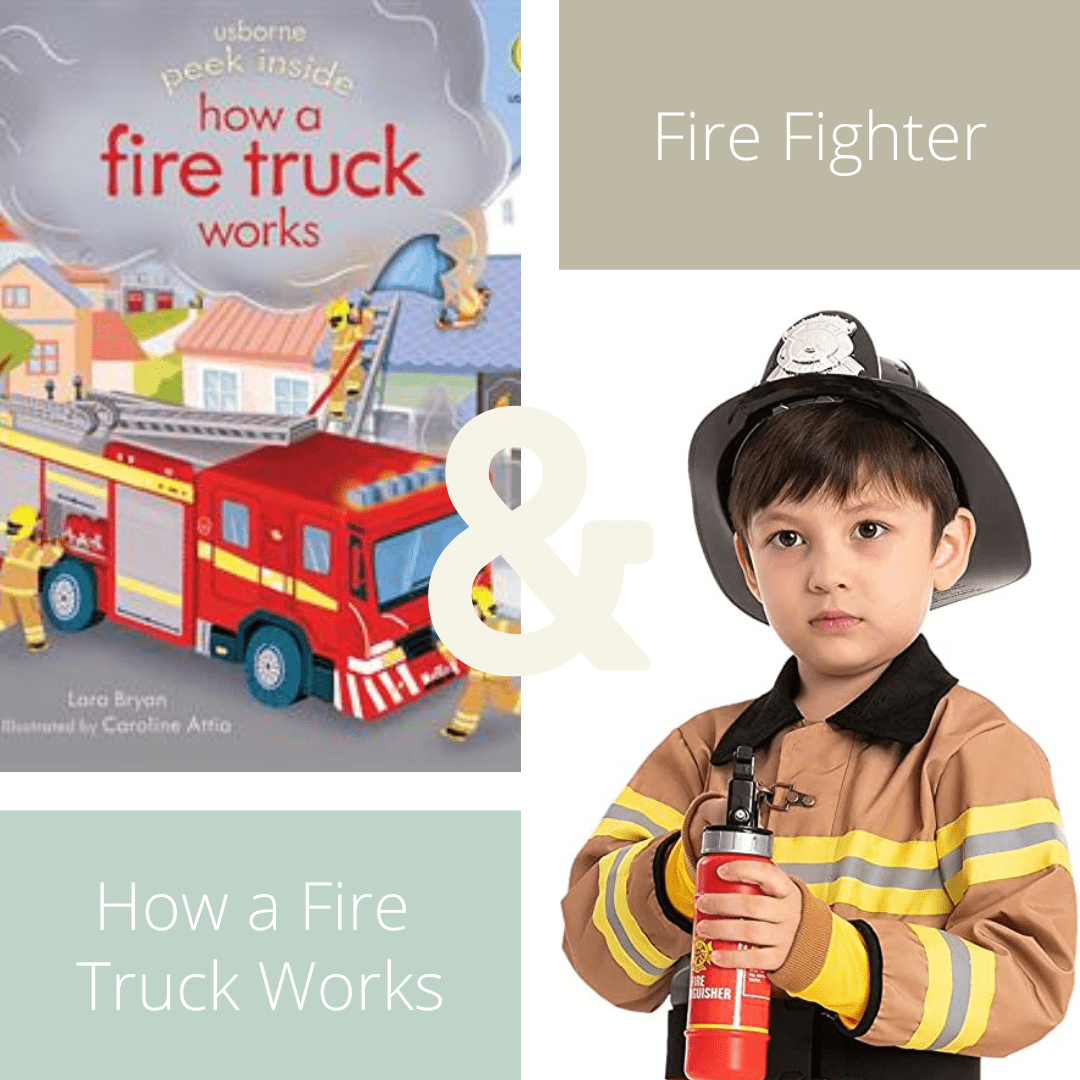 Peek Inside How a Fire Truck Works is frequently out of stock. So, if it's available, you should absolutely purchase it! This book is on repeat in our personal library, and my son loves to dress up like a fire fighter. He specifically acts out scenes from this book!

Nothing makes me happier than seeing a child dressed like a chicken. You can't help but smile, right? Pair this cuteness with an interactive book like Cluck, Cluck, Duck. This story encourages children to count all of the baby chicks and…the duckling!
Book Character Costumes
I hope this post has helped to show you the value of offering pretend play costumes to your child. With a little inspiration from a great book and a costume or two in their toy box, a world of possibilities lies ahead for your imaginative and creative thinker.
If you are looking for other book ideas, save time and skip the hassle of searching through the endless options of kids' books. Let me help you find a book that meets your child's needs by creating a personalized book recommendation list. Just fill out my survey and I'll send you a list of great books!