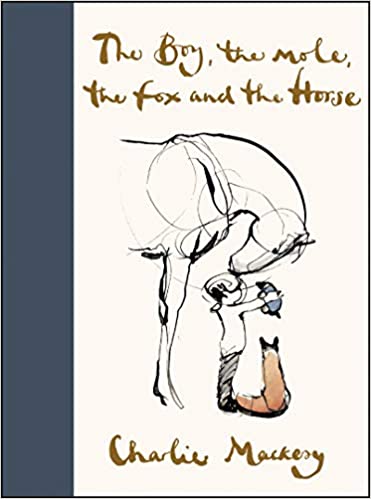 Coming up with a list of my favorite books from 2020 is no easy task. I'm sure you'll agree that this was a very interesting year! The pandemic was definitely stressful, but it did give many people more time to pick up a book. In addition to the quarantine, my family welcomed a new little boy into the world. After our baby was born, I found myself picking up more books to help me learn the practice of being a mom, as well as some great fiction books that allowed me to escape some of the craziness our world is currently offering.
*We use affiliate links to share products with you. If you use the link to make a purchase, the cost of the book doesn't go up for you. However, we will receive a commission and we do appreciate your support.
Out of the 40 books that I read this year, here at the ones that topped my list of favorites:
My Favorite Non-Fiction Books from 2020
Eugene Peterson is at the top of my list of favorite people. His books have meant a lot to me over the last few years and spiritually challenged me in many ways. I am better because of him.
This book took me all year to read. I read just a little bit each morning, and then I spent time studying the verses that he referenced throughout the book. The book covers the life of David. It has helped me to find purpose in the everyday ordinary; helping me to stay focused this year.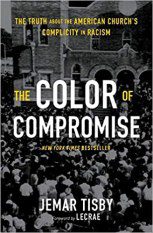 I read this book at the recommendation of a friend. It offered a lot of great history about our country in regards to racism in the church, as well as practical things we can do to help move this conversation forward in positive ways. It was very informative and I would definitely recommend reading it!
My Favorite Books on Pregnancy & Parenting
Just before we welcomed our little one into the world in May, I spent a lot of time reading about pregnancy nutrition. In the last few months of my pregnancy I was diagnosed with gestational diabetes. I am a person who is very intentional with what I eat, but these books helped me to be even more careful. Then, after he was born, I read several books about parenting. Here are my favorites: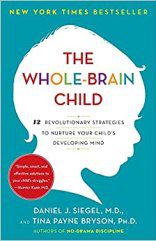 This book was on my "to read" list for a while. It is definitely beneficial for anyone who works with kids. Since I'm a teacher and now a mother, I moved it to the top of my list this year. There are some very practical tips that I'm looking forward to implementing in the future.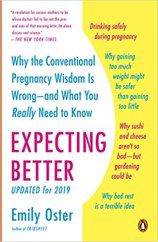 This is written by an economist who has done all the hard work of researching scientific studies about any question you might have in regards to pregnancy. It is very informative and allows you to see all the facts before making your own decisions. She never tries to persuade you one way or the other, she just lays it all out there for you to decide. I used this book to make my birth plan for the hospital.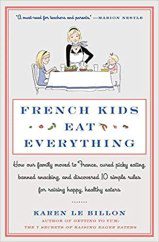 I think this book will serve as a great start to introducing foods to our little guy. The French definitely have a different approach than we do in America, so I'm curious to see how this will play out with our family. However, my husband and I love to eat and are very adventurous with the recipes we choose to cook. We're looking forward to sharing our love of food with our son!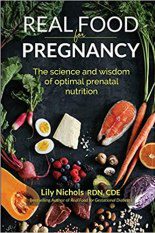 Lily Nichols is an expert in gestational diabetes. Interestingly, I read this book and was eating to her recommendations from the moment I found out I was pregnant. Towards the end of my pregnancy, when I found out I had gestational diabetes, she helped me to eat in a way that would maintain my blood sugar and to make sure I was getting the right nutrients to ensure my baby was healthy! I enjoyed the science in this book.
My Favorite Novels of 2020
I wish that I had read more novels this year. I spent more time reading non-fiction because I felt that I had so much to learn. So, here's to setting a goal of reading more great novels in 2021!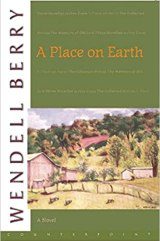 I read this book with a group of friends in a book club in January. This was the only book we read and discussed this year because of the pandemic. I miss them! I was so thankful to have friends to talk to about it because I was challenged to see things in the story that I would have missed if I had just read it on my own.
Wendell Berry has quickly become one of my favorite authors, and this book easily made my list of favorite books in 2020. He has incredible themes in his books about the importance of caring for the earth and one another. He speaks of change and the difficulties it brings. His message resonated with my life experiences this year on many different levels.
Obviously I picked up this book because I enjoyed A Place on Earth so much. Jayber Crow was my favorite character from the first book, so I wanted to hear more of his story. He's an carefully crafted character who is a beautiful leader in his community. In a quiet way, he loves people well and helps them to feel able and confident.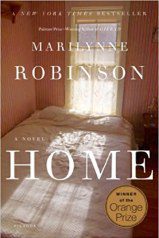 This was the second book that was chosen by my book club. I read it, but have not had an opportunity to really discuss it with those ladies. One day! It's a retelling of the prodigal son parable. You're challenged to see a life through several different lenses. I really loved it. It's not my first book of hers that I've read, and certainly won't be the last.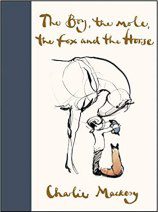 This touching book, although not a novel, is full of sweet words and reminders that we are able to do many things, especially with the help of friends. Messy illustrations fill each page, adding depth, and emotion to the many feelings brought up in the book. It's a lovely read that adults will enjoy as well as kids!
What are some of your favorite books from 2020? Tell us in the comments!