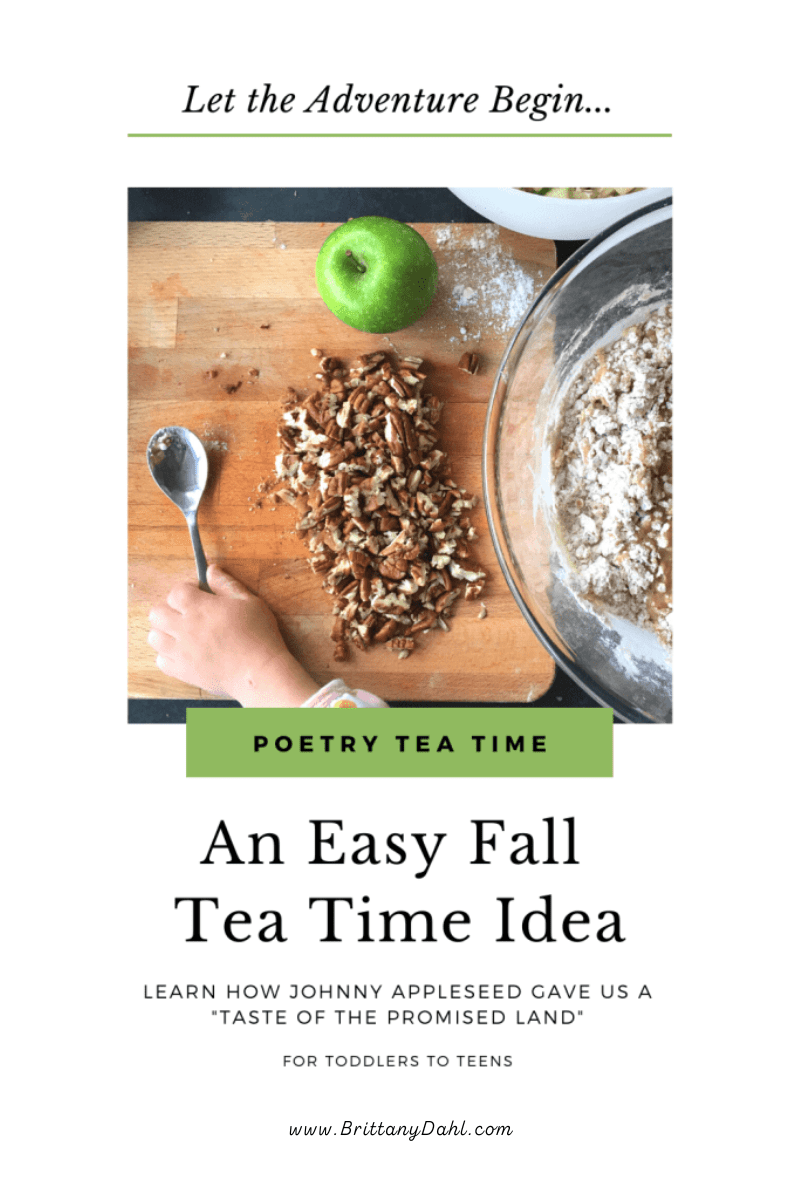 A great way to change up reading time with your kids is to incorporate food or activities to go along with it. This simple practice will help to make the experience more magical, as well as encourage them to make some personal connections with the story. Why not try a little poetry tea time? My sister and I have both enjoyed this practice with our own kids and we know you will like it, too.
If poetry tea time is new to you, try it out now as a way to kick off the fall season. September 26th is Johnny Appleseed's birthday, and I am excited to share a great way to celebrate the legend himself. I have the simple steps you will need to help make your small celebration a success!
Keep in mind, there are numerous benefits to sharing poetry with your kids. It helps to teach rhyming, fluency, and encourages the imagination. Read more about the benefits in my post Poetry for Kids: What are the Benefits? + a List of 19 Great Books.
*I use affiliate links to share products with you. If you use the link to make a purchase, the cost of the book doesn't go up for you. However, I will receive a commission and I do appreciate your support.
 A Poem
I have two great poetry options for you to choose from. One is for your younger kids, Johnny Appleseed by Reeve Lindbergh (Charles Lindbergh's daughter!). The second is "After Apple-Picking" by Robert Frost, for your older kids.
Johnny Appleseed is a beautiful poem about Johnny Chapman and his journey through our great nation. He believed that planting apple seeds across our wild frontier would make the country strong. He worked at this project diligently, praying all along that the Lord would grow these trees as a gift to the pioneers traveling West. It would "give them a taste of the Promised Land."
The illustrations in the book have rich colors and great detail. I like how the text has a quilted pattern painted around it, which helps to reinforce the time period.
And, for our families with older kids, I would suggest reading Robert Frost's poem "After Apple-Picking." Have them take turns reading the poem aloud. Poems should always be read multiple times to help with comprehension.
A Snack
As you are reading, draw your kids into the story with a great snack! You can make it as simple as sliced apples with peanut butter, or you can plan to bake a dessert together. Do what you have time for and what your family enjoys.
If you opt for the slice of apple cake, I found the most delicious recipe from The Bakermama to share with you that only requires 15 minutes of prep time. Maegan Brown describes it as, "an unbelievably moist cake that's loaded with chunks of tart apples and crunchy pecans. Once you have your first slice, you'll be begging for more!"
Some Tea
If you are looking for a good tea pairing, I happen to be enjoying a White Chocolate Peppermint Rooibos Herbal Tea as I type this. My aunt generously gifted me this delicious tea!
Another personal favorite of mine is made by a local (Central Florida) book lover, Jen from Centro Tea Co. You have to try the Vinter Wonderland!
Of course, any tea will work for this celebration, so choose whatever you enjoy or is easily accessible!
Enjoying the taste of a tart, crispy apple while reading these poems will help to make your child's experience meaningful. Creating this space and time to read together is important. Your child deserves to have a magical experience that allows them to love reading more. Poetry tea time can do exactly that and more!
Take Your Learning Further
If the poem about Johnny Appleseed sparks some interest for your child, consider learning more by reading Who Was Johnny Appleseed.
My Favorite Fall Books

for ages 2-4
for ages 2-5
for ages 2-5
for ages 3-7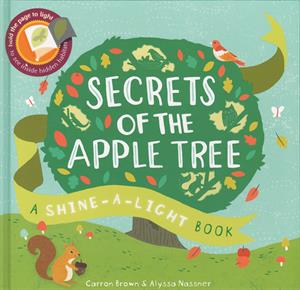 for ages 4-8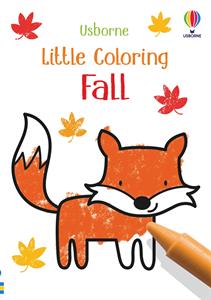 for ages 3 and up
for ages 4 and up
Find other book reviews in our Library.