Creating a holiday gift guide for babies and toddlers is always so much fun! I love watching little ones at this age engage with toys that encourage them to use their imaginations. Whether you are shopping for your own baby or offering a gift to someone else's baby, this list will help you to inspire those little readers in your life.
The items on this list are from Etsy sellers and my own Usborne Books and More small business. Enjoy and thank you for taking the time to shop with a small business!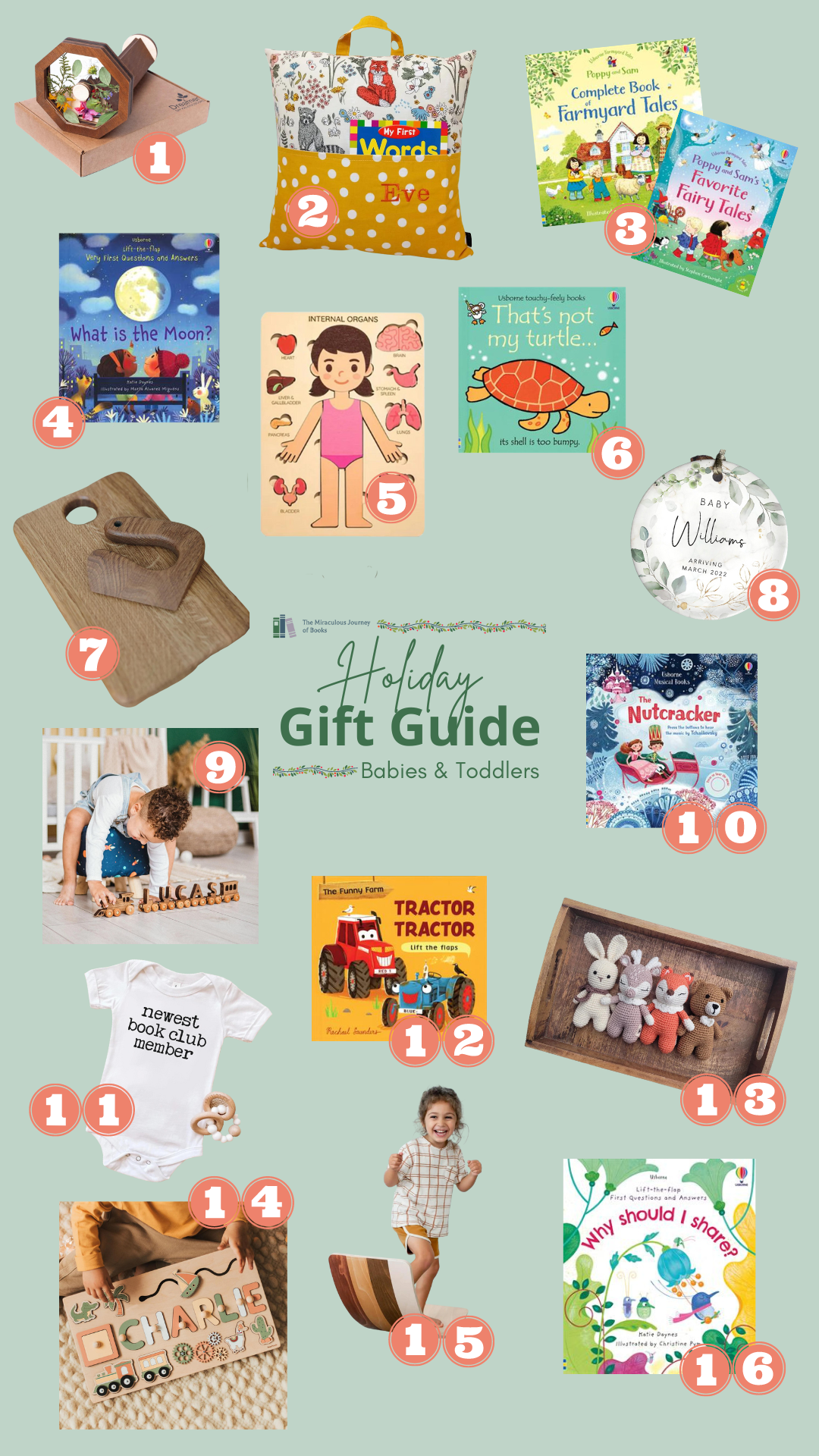 *I use affiliate links to share products with you. If you use the link to make a purchase, the cost of the book doesn't go up for you. However, I will receive a commission and I do appreciate your support.
A kaleidoscope is a great way to see the world in a unique way. For kids who love to make observations and be creative, this will be an exciting new toy!
Create a cozy reading nook for your little one and add in this pillow that's perfect for book lovers! It holds a couple of books in the front pocket, which would also make it a great travel companion. The best part is, this pillow can be personalized with your little reader's name.
The Poppy and Sam series is a favorite in our home. We love the sweet brother and sister who live on Apple Tree Farm. The books have positive themes and the illustrations are a great way to draw your toddler in. Stephen Cartwright has hidden a little duck on each page, which makes it fun to seek and find as you read.
The Complete Book of Farmyard Tales is an audio book, as well as a dual reader. If you're not familiar with dual readers, they are ideal for beginning readers! There is a simple sentence (for young readers) at the top of each page and a more complex sentence (for an adult) at the bottom of each one. If your child only reads the top sentence, the story will still make sense. I love this book because the audio version is perfect for toddlers, but it grows with kids as they learn to read on their own.

My toddler has read this book no less than 100 times. I am actually proud to say that I have it memorized! Kids are fascinated with space and What is the Moon? is full of great information. Lift-the-flap books are a perfect way to engage your young reader, and the flaps in this book are pretty durable. You know, just in case…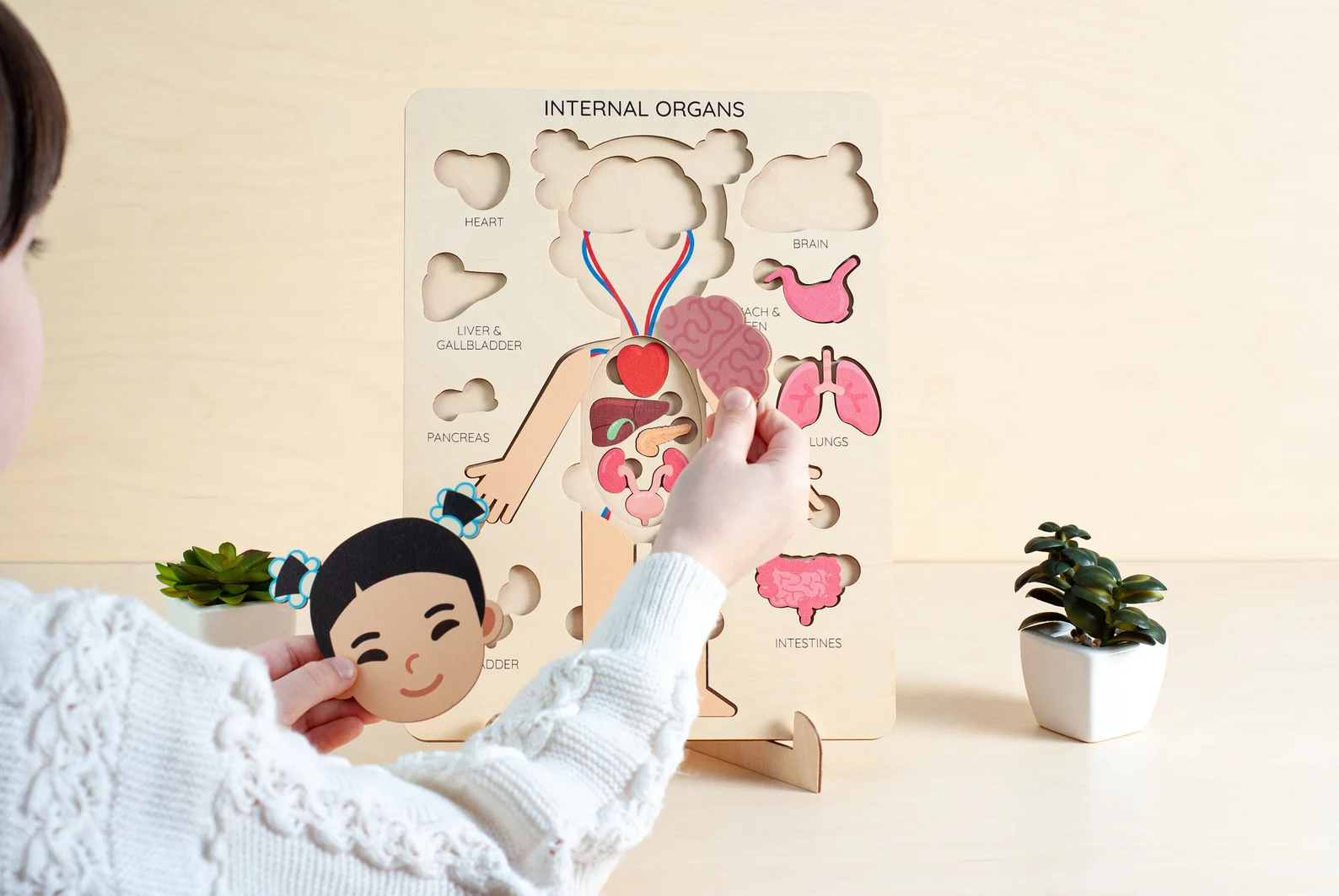 The human body is fascinating to kids. This puzzle will inspire great conversations about health and help to build fine motor skills as they play.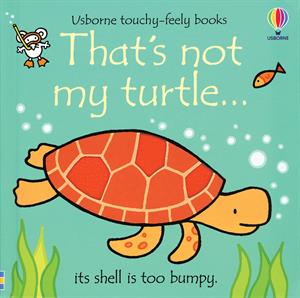 There are so many books to choose from in the That's Not My…series! These books are ideal for babies and toddlers, as well. The high contrast colors help to strengthen baby's eye muscles. There are sensory patches on each page, to help with tactile learning and vocabulary development. Plus, there is a mouse hiding on every page, which is a great way to practice visual discrimination for your toddler. Visual discrimination is a pre-reading skill they will use as they begin to identify letters and words.
Helping in the kitchen is always an exciting task for little ones. Make it a productive and safe time by using this beautiful wooden knife and cutting board.
What holiday gift guide for babies and toddlers is complete without a first Christmas ornament? Mark the special occasion of your little one's birth by adding a keepsake ornament to your tree. It will bring a smile to your face year after year when you hang it up.
This beautiful train will inspire lots of independent play for your child. I love that it can be personalized with your little one's name!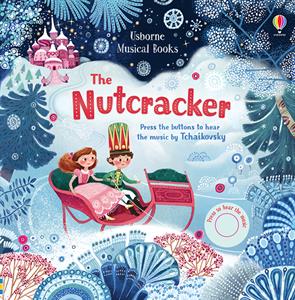 This book always makes its way onto our shelves very early in November. We love to listen to Tchaikovsky's music and also see the beautiful illustrations in this enchanting sound book. Press the button to hear the music and read The Nutcracker book together. It is the perfect way to introduce kids to the story.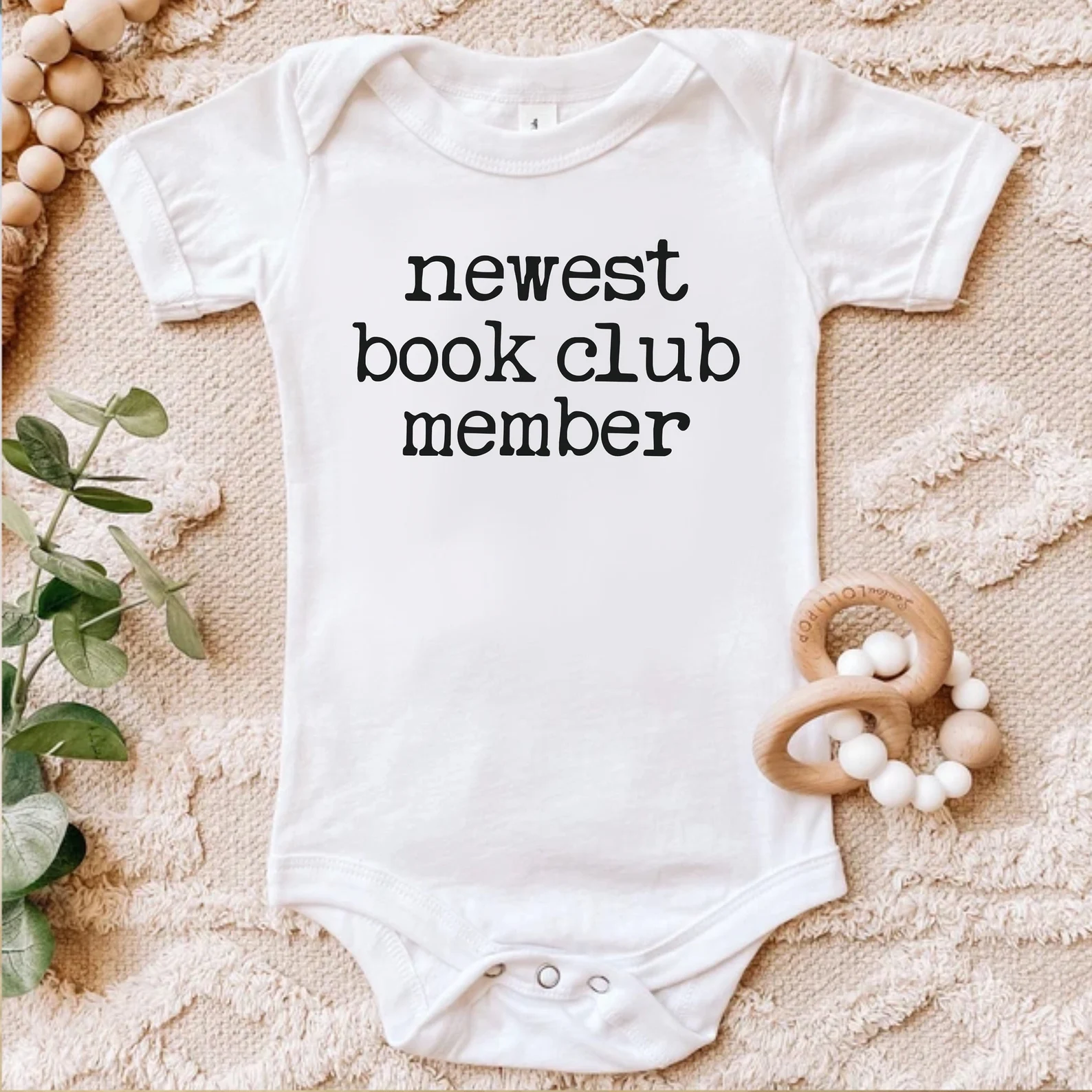 This onesie would make a perfect gift for any new reader, but bonus points if it's gifted by the new mom's book club! Be sure to shop around this Etsy store for lots of other great onesie options!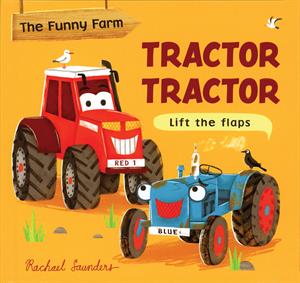 Tractors are one of my son's favorite things on the planet. And, talking to many of you, I know that he's not alone! Share Tractor Tractor with your little one and you are bound to make your reader smile. This book teaches kids about opposites and also includes interactive elements. It's a very durable book, as well!
Every little one needs a snugly toy to sleep with. These forest friends would make a perfect gift for a new mom!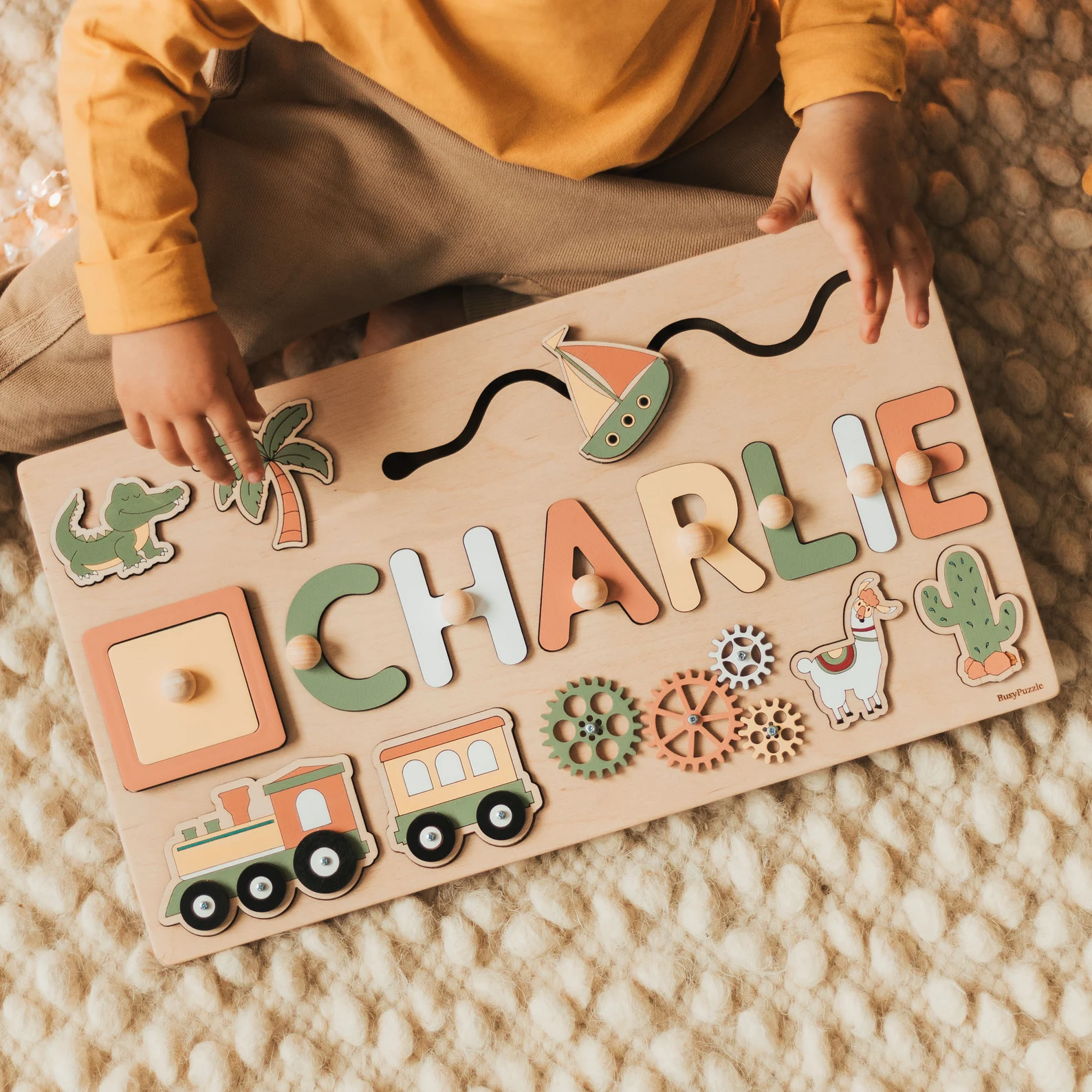 Busy boards are a fantastic way to help kids build fine motor skills. This one has lots of interactive elements that will keep your child entertained for a long time.
Practice balance while playing on a wobble board. This is the perfect toy for kids who aren't able to get outside because of the weather. (Hello, January! We know you're coming.)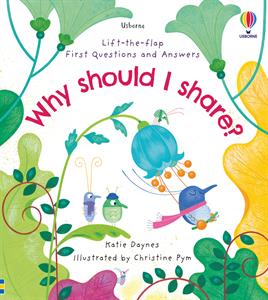 Sharing is an illusive skill for many toddlers. I love to read this book with my son to help him talk about why sharing is important before we get into a situation where he's expected to do so. Why Should I Share? teaches the skill through the eyes of some little bugs who share our planet with many others.
We hope this holiday gift guide for babies and toddlers will help to inspire you to spend time snuggled up with a good book together!
Be sure to check out our Holiday Gift Guides from previous seasons:
Kindergarten – 2nd Grade 2020 Holiday Gift Guide
3rd – 5th Grade 2020 Holiday Gift Guide
6th – 8th Grade 2020 Holiday Gift Guide