When putting together this gift guide for kids, I tried to think of the items that I would want in my own home. Therefore:
nothing that gives me a headache with the noise
or requires me to spend an arm and a leg on replacing batteries every couple of weeks,
I don't want to pick up tiny pieces off the ground all day long,
and I would prefer for it to be screen free.
Is that too much to ask? I think not! So, voila! I give you a gift guide for kids that meets all of these parameters. You're welcome! Many of the gifts on this list are from Etsy sellers and my own Usborne Books and More small business. Happy shopping!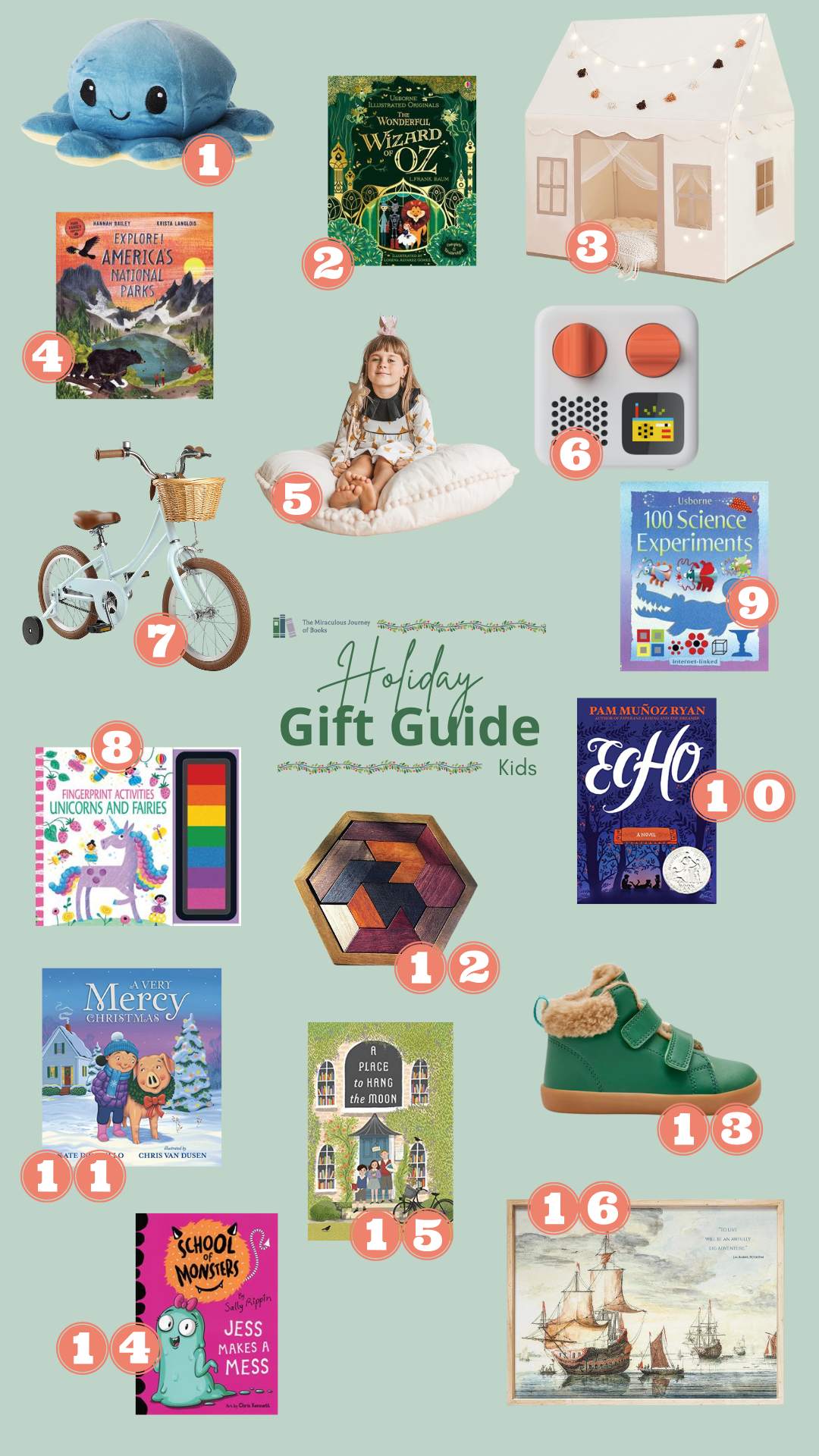 *I use affiliate links to share products with you. If you use the link to make a purchase, the cost of the book doesn't go up for you. However, I will receive a commission and I do appreciate your support.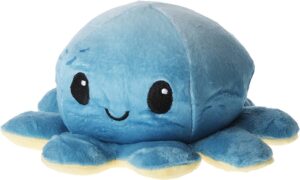 These fun reversible plushies are all you need to communicate your feelings. You'll find these little guys all over TikTok, letting everyone know if they're happy or angry. Just flip it back and forth depending on your mood.
Sharing classic stories with your children is a great way to help them fall in love with books. The Wonderful Wizard of Oz is part of a series of abridged illustrated classics.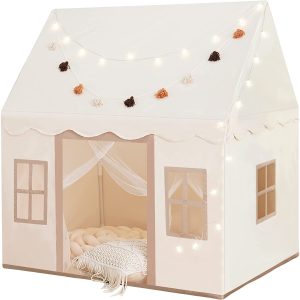 Escape the outside world by grabbing your favorite book and getting cozy inside of this beautiful play tent.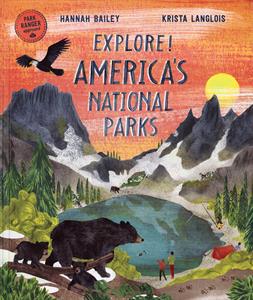 For your little explorer I would recommend gifting them Explore! America's National Parks. I love the beautiful illustrations in this book and reading through all of the great facts about our major National Parks. These types of nonfiction books are perfect for reluctant readers because they can skip around instead of reading the book cover-to-cover.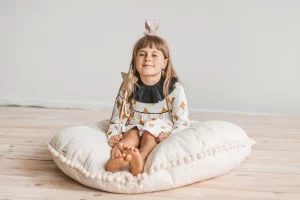 MiniCampLT has an excellent selection of teepee tents and floor pillows to create an ideal reading nook for your little reader. Create a comfy space by starting with one of their great floor pillows!
I've had my eye on the Yoto Player Mini for quite some time. We are beginning to travel more with our kids and this is an essential item for big trips. It's an audio book player with a great selection of children's books. You pop in your card of choice, put on your headphones, and enjoy a good book.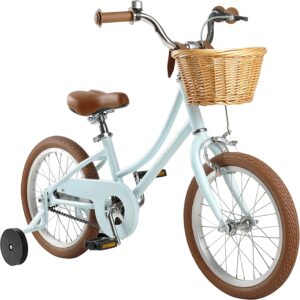 What's more memorable than receiving your first bicycle at Christmas? My son loves riding around on his Retrospec bike. They have a number of different sizes and color options (I love their selection of colors!). You're sure to find a good fit for your child. Get ready to make some memories!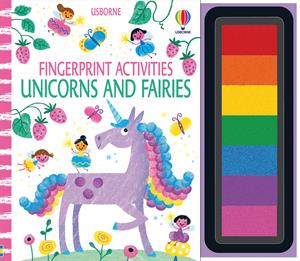 The Fingerprint Activities series is perfect for kids of all ages. They are filled with inspiration. Use the ink pad to make a fingerprint in different patterns and colors, creating a beautiful illustration. Take your ideas off the page and create wrapping paper and cards, too! The possibilities are endless. Be sure to check out other animals and topics in the large selection of fingerprint activities books.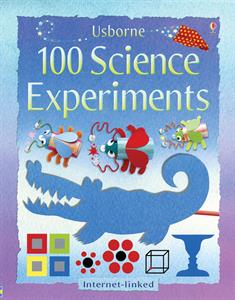 100 Science Experiments is full of hands-on science investigations that are perfect for your little scientist. Working through some of these activities is a great way to nurture curiosity and to spend some quality time together.
10. Echo
by Pam Munoz Ryan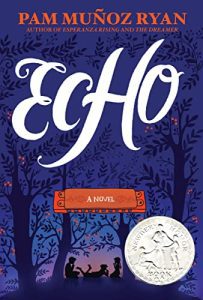 Echo by Pam Munoz Ryan is best read in audio book format. This story combines fantasy with historical fiction and, in the audio book, you get to listen to musicians playing beautiful pieces of music referenced throughout the book. Read my full review and be sure to share it with your family!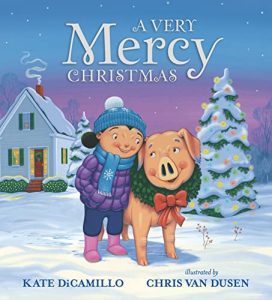 I don't think it's possible to love a sweet little pig more than one could love Mercy Watson. This endearing series by Kate DiCamillo is one that your child will easily enjoy. Be sure to grab the newest book in the series, A Very Mercy Christmas!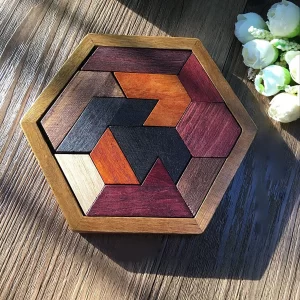 I have always been a fan of tangram puzzles and I especially love this wooden one from LittleStepsGB. They are the perfect gift for kids and also for adults! Be sure to grab some cards to go along with it, so your puzzler can think outside of the box and create some other unique designs.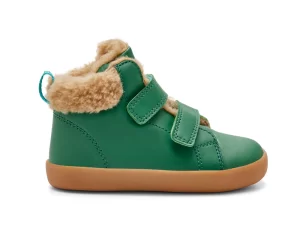 Ten Little has shoes specially designed to give your child lots of space for healthy development and movement. They have a variety of designs and colors to choose from. Our favorite is the Everyday Original. If you make a purchase using my referral code you will receive $5 off your first purchase and I will earn the same amount on my next order.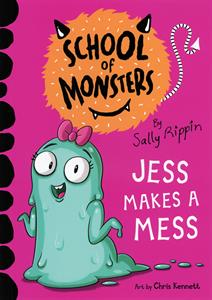 School of Monsters is the perfect series for your early reader. It has simple vocabulary, rhyming text, and an intriguing story line. As you begin using the books, young readers start by reading only the last word on every line and work up to reading the entire story.
No gift guide for kids is complete without this book. A Place to Hang the Moon has been one of my favorites to share as a gift and recommend to friends for the last couple of years. It's a sweet story of three book-loving children escaping London to the countryside of England during WWII. It just feels right to read this story during the holiday season.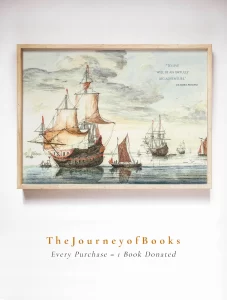 I would highly recommend that you check out the literary art by Meghan from The Journey of Books on Etsy. She has a variety of pieces from all of your favorite books. I especially think the Peter Pan collection would be a perfect fit for any young reader. She is offering my readers 40% off the entire shop if you use code MJB40 at checkout.
A Gift Guide for Kids
I hope this holiday gift guide for kids will help to make your shopping a little faster and easier.
If you haven't seen it already, see the other gift guides for 2022:
Gift Guide for Babies and Toddlers
Advent Calendars
Be sure to check out our Holiday Gift Guides from previous seasons:
Kindergarten – 2nd Grade 2020 Holiday Gift Guide
3rd – 5th Grade 2020 Holiday Gift Guide
6th – 8th Grade 2020 Holiday Gift Guide