The Holidays are a magical time of year, and no one recognizes this more than our younger kiddos. I love to see that little twinkle in their eye when they experience something extraordinary; a feeling that they will treasure forever. Let's end 2020 with what matters most. Create a special experience that you and your family can enjoy together using our 2020 Holiday Gift Guide.
I hope our this carefully curated list for your kindergartner – 2nd grade kiddos will help to inspire you to intentionally create an experience and not just buy more stuff. Enjoy!
*We use affiliate links to share products with you. If you use the link to make a purchase, the cost of the book doesn't go up for you. However, we will receive a commission and we do appreciate your support.
Create a Reading Experience With Your Kindergartner – 2nd Grader
1. Use a Large Round Floor Pillow to create a comfortable place for your little one to relax while reading. Grab an extra one for you, too! We love the pillows from bluehousejoys and their 5 star reviews give you confidence that you're making a good decision.
2. Comfy PJs are a MUST this time of the year, especially while you're reading a good book! GoPJParty has an adorable selection including ribbed, tie-dyed, and Christmas themed options.
3. Sip on a cup of hot cocoa from a personalized mug. This gift will warm your insides and bring a smile to your face!
4. AtelierRueTabaga has lots of adorable giant coloring posters with a great variety of options including pirates and woodland creatures. We really like these whimsical cats!
5. A forward facing book shelf is an ideal piece for a young child's reading area. It allows kids to more easily select books for themselves because they can see the cover of each book. We highly recommend these!
6. Add a tent playhouse to create a cozy hide-away while you're reading together. This area allows for imaginative play, which is so important at this age, as well.
7. Whimsical magnetic book marks (like this pinapple!) are an adorable way to hold your spot in the book you are enjoying together. Find one that shows your child's personality with the large selection from ImPaper.
8. We're a sucker for a map, which is why we really love this world rug! This is a great way to define a reading area for your reading time together. It's also a great way to acknowledge the places you are reading about.
9. Cuddling with a stuffed animal while you read makes the moment that much more special.
10. The Jooki Speaker is a perfect way for kids to listen to their favorite music without having excessive access to the internet. You get together with your child to assemble a playlist and they use their unique tokens to listen. Create a special playlist for your reading time together!
11. Another way to spend some quality time together as a family is to work on a puzzle. Find one that suits your child's interests and gives you a chance to learn more about them while you work and chat.
Add Some Books to Make the Experience Magical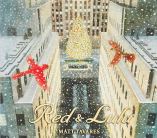 Red and Lulu by Matt Tavares – This story follows two cardinals who live in a beautiful evergreen tree outside of a family's home. Their favorite time of the year is Christmas, which makes it so appropriate for their home to be whisked away to New York City and on display for holiday-lovers everywhere in Rockefeller Center.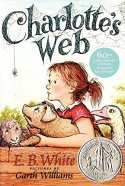 Charlotte's Web by E.B. White – This is the perfect time of the year to cozy up and enjoy a classic. This is a tale that can be read over and over again. Enjoy it together this year!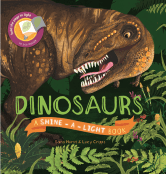 Dinosaurs: Shine-a-Light by Sara Hurst & Lucy Cripps – "Explore a world that existed before people lived on the Earth, when extraordinary animals roamed the land. From the fierce Tyrannosaurus rex to the birdlike Compsognathus, the hidden wonders of the dinosaur world are revealed."
"Shine a flashlight behind the page or hold it to the light to reveal what is hidden in and around different places and things. Discover a world of great surprises!"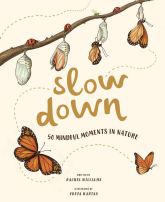 Slow Down: 50 Mindful Moments by Rachel Williams – This book invites readers to slow down and observe nature's everyday events. There are so many intricate and special things happening around us that we don't take time to notice or observe. Watch a squirrel bury acorns for winter, a bee pollinate a flower, a butterfly emerge from its cocoon, clouds form, and so many other beautiful happenings. The illustrations are gorgeous and perfectly inviting for young readers.
If you enjoys books and other gifts focused on nature, you should read our post on "Learning About Nature." It offers fun activities and other book suggestions using the Charlotte Mason Method of learning.
Great Joy by Kate DiCamillo – This is a beautiful Christmas story of compassion and joy. A young girl sees an organ grinder and a monkey on the street corner outside her apartment. She graciously offers them what little she has in a very unique way: she has the perfect words and experience to share. This book will be a staple in our home for the holidays.
Hotel Flamingo Series by Alex Milway – "When young Anna inherits a dilapidated once-grand hotel, she's determined to restore it to its former glory, but this is no ordinary hotel – all of her staff and guests are animals! As she soon finds out though, running an animal hotel is no easy task."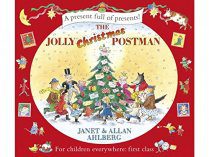 Jolly Christmas Postman by Janet & Allan Ahlberg – This was one of my favorite Christmas books as a child. There are letters inside that can be opened and pulled out! This is a sequel to a non-seasonal version of the story, so he is delivering another batch of letters from everyone's favorite nursery rhyme characters.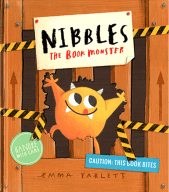 Nibbles the Book Monster by Emma Yarlett – "In this engaging picture book children will be entertained as cute and funny Nibbles actually nibbles his way into 3 fairytales, and while he's in there he changes the outcome of the stories. They'll want to read it again and again."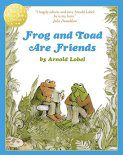 Frog and Toad Book Set by Arnold Lobel – This collection of the story is perfect for your budding readers. It tells of the adventure of the two best friends in a way that young readers can begin to read on their own.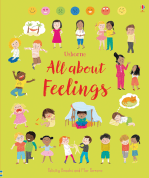 All About Feelings by Felicity Brooks & Mar Ferrero – "How are you feeling today? This exciting exploration of different emotions helps young children learn to answer this important question in a lively and engaging way."
As a parent, learn more about the importance of reading aloud with your child, as well as get some great book suggestions from The Read-Aloud Family by Sarah Mackenzie.
Don't Forget the Stocking Stuffers!
Stockings are a perfect way to add one or two more items as the finishing touches for your child's reading experience. All of these books and goodies are perfectly sized to slip into a stocking. And there is definitely something well-suited for your child!
Be sure to check out our other 2020 Holiday Gift Guides:
Ages 0-5 Years Old 2020 Holiday Gift Guide
3rd – 5th Grade 2020 Holiday Gift Guide
6th – 8th Grade 2020 Holiday Gift Guide