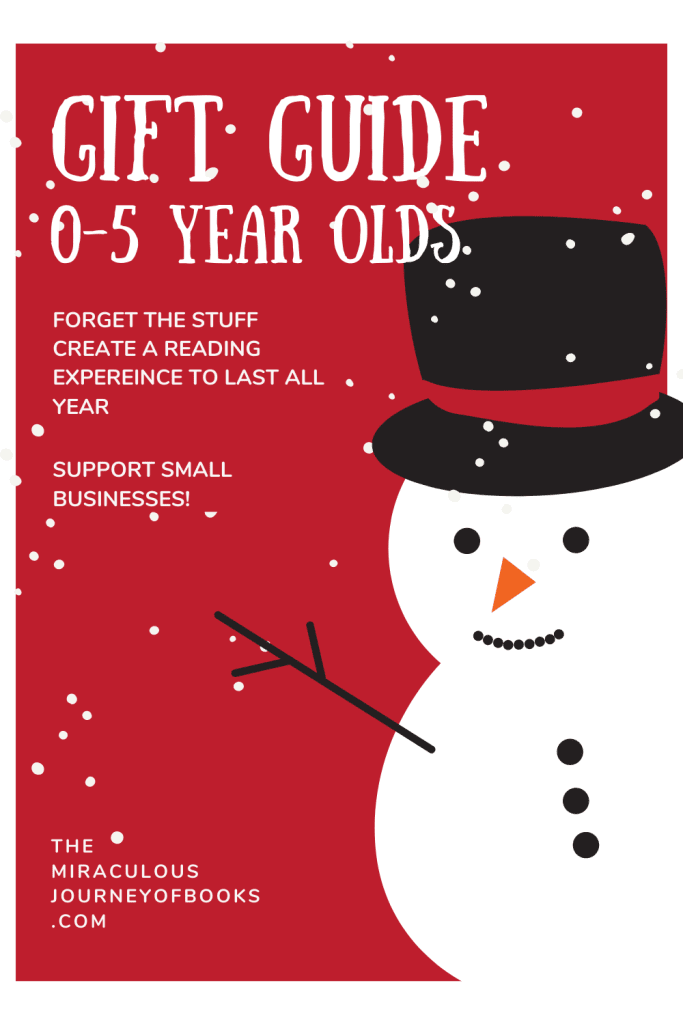 2020 has been an interesting year for our youngest readers, ages 0-5. So, let's make the end of the year extra special for them by focusing on what matters most. Create a magical reading experience for them that you can enjoy together as a family. We have some great ideas to help you make the most of this time with our 2020 Holiday Gift Guide for ages 0-5.
The norm for many of our kids is spending lots of time at home and only being around a handful of people. That has been the case for our family. My baby was born during this pandemic and there are so many things that I am ready to introduce him to in this big ol' world! But for now, we plan to turn the mundane into something extraordinary with a few key ingredients.
I hope our 2020 Holiday Gift Guide will help to inspire you to create a special moment for your family. Enjoy!
*We use affiliate links to share products with you. If you use the link to make a purchase, the cost of the book doesn't go up for you. However, we will receive a commission and we do appreciate your support.
Create a Reading Experience With Your Sweet Babies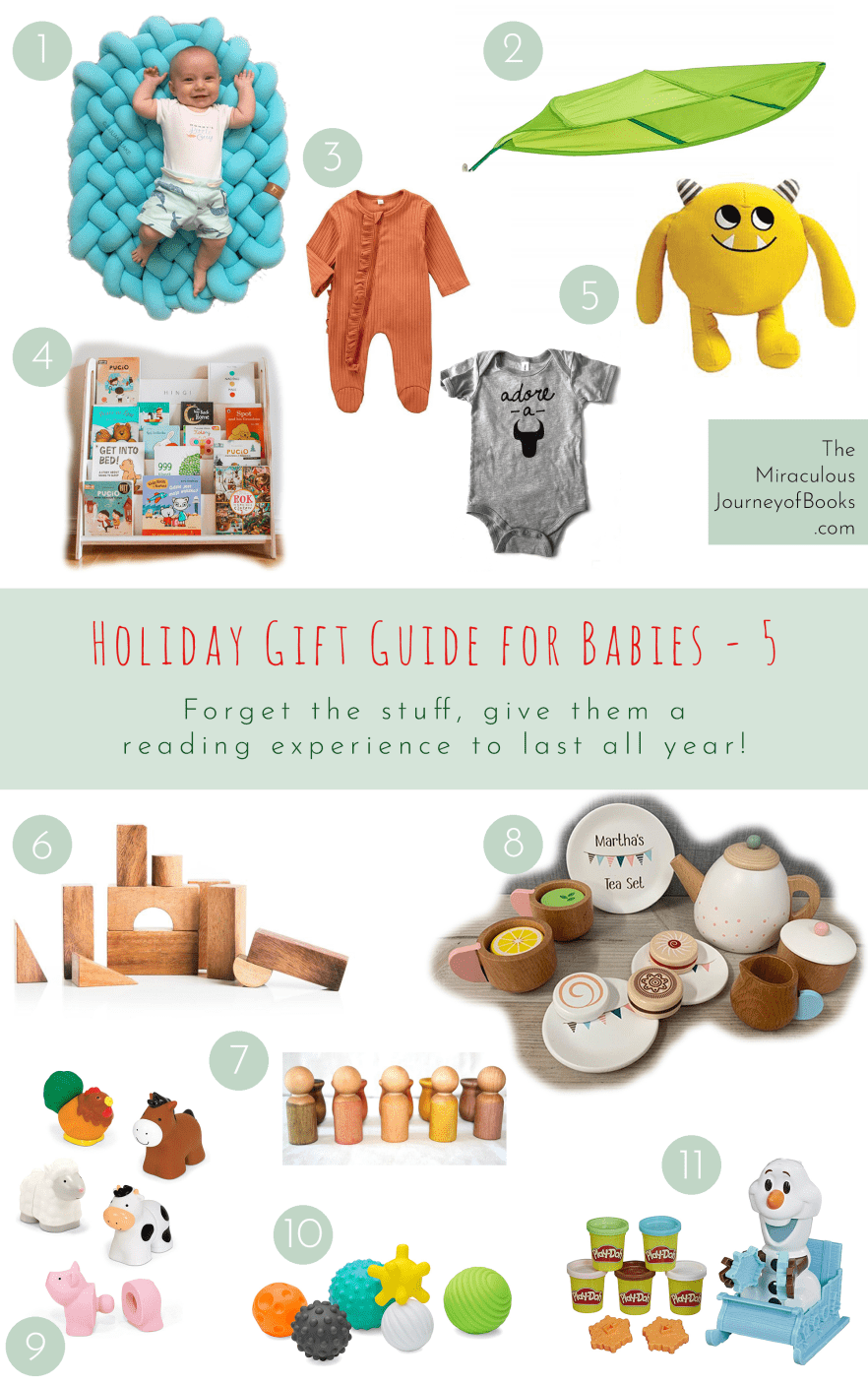 1. Create a special reading area by using a chunky braided mat that is comfy for your little one. We really like the options that JujuAndJake have to offer!
2. Make the space cozy by hanging a leaf canopy above it. Reading in a secluded space makes the experience much more fun!
3. Help your little one get cozy before you read by putting them in some footie PJs. I can't get enough of the little ruffles on the ones from ellejaneco. They have great boy options, too! Or, if you're reading during the day, proudly proclaim your adorableness by wearing this onesie from Bullpin Apparel!
4. Store your favorite books on a Montessori forward facing bookshelf. These shelves let your kiddo choose from a variety of great book options more easily.
5. Snuggle up with a cute plush stuffed doll like Nibbles the Book Monster! This fun character from the Nibbles books loves to chew his way through all your favorite books. These will be back in stock on November 15th, so keep your eye out!
Build in Play Time
Getting your children ages 0-5 to sit still for an extended time so you can read to them is no easy task.
The most important thing for them is to have positive experiences with books. It's okay to allow your child to play while they listen to you read.
Improving on their listening skills now will help them to have great reading comprehension skills later on. You'll be surprised at how much they retain simply by listening to you read while they are able to wiggle around.
Here are some great toys to allow your child to be active while you read to them:
6. Make simple blocks available so they can build as they listen to you read. We love this beautiful wooden set from KubiyaGames.
7. Add a collection of Montessori toys to your kid's reading area. These beautifully handcrafted wooden toys from EssentialMontessori help children to appreciate and respect their belongings.
8. A personalized tea set would make a reading area lots of fun! Practice a poetry tea time from an early age and they'll learn to appreciate it for years to come.
9 & 10. Pop Blocs are the perfect toy to encourage growing fine motor skills. Children must match the animal parts together to make them whole, which also improves cognitive skills. A textured ball set will help babies to develop tactile senses as they manipulate the soft balls.
10. Play-Doh is always a satisfying tool to keep hands busy while they listen to a story. For your extra busy kids, consider adding an additional element like Olaf's Sleigh Ride so they can make special creations with the Play-Doh!
Add Some Books to Make the Experience Magical
Another way to help encourage engagement for this young group of kids is to read interactive books with them.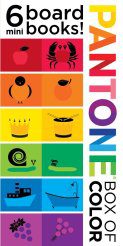 For your little ones learning their colors, Pantone Box of Colors is a great book because each two-page spread shows different shades of color like the paint strip samples you find in the store. It's great practice for them and also important for them to see that there's variations in each color.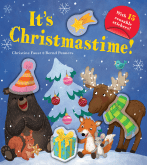 It's Christmastime! by Christina Faust and Bernd Penners – "It's Christmastime! Moose, Bear, Squirrel, Mouse, and Fox can't wait! But they could use some help getting ready. The 15 reusable and repositionable stickers let young readers decorate and play over and over again, in any way they like."
My son loves our reusable sticker books and this one is no exception! Get in the Christmas spirit and have a little fun decorating these friends for the holiday.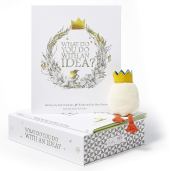 What You Do Matters (What Do You Do With an Idea?) gift set by Kobi Yomada – We love these books because they teach kids that everything around us was once an idea. We have the ability and the power to create something new and beautiful! These inspirational books are sold in a keepsake box with a precious plush egg that symbolizes the "idea" from the books.
Play Hide & Seek with Reindeer by Gareth Lucas – "On each spread of this delightful book, there's an animal hiding, which you can find by lifting the big flap. Charmingly illustrated by Gareth Lucas, these are the perfect way to make little children smile as they enjoy playing hide-and-seek with all the different animals in the Christmas scenes."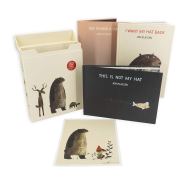 John Klassen's Hat Box – This collection of stories are beautifully illustrated and make the perfect gift to display in a child's room. The stories are simple and focus on the animals' feelings and morals around hats that are lost, found and stolen.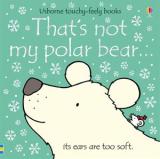 That's Not My Polar Bear – "Celebrate 20 years of "That's Not My…" books with this special edition of That's Not My Polar Bear, complete with shiny silver edges! Little ones will love touching the textured patches as they meet polar bears with bumpy paws and soft ears."
This book is a favorite in our family and we felt that it was a must-have for any library! Besides the rhythmic repetition, we also love to search for the little mouse on each page.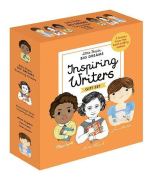 Little People Big Dreams: Inspiring Writers or Music Stars by Maria Isabel Sanchez Vegara – This is a fantastic series to share with your little ones. Each book is a biography that tells the story of overcoming obstacles in order to become an inspirational figure in our history. If your child prefers board books, those are available, too!
Featured Writers: Maya Angelou, Anne Frank, and Jane Austin
Featured Musicians: Ella Fitzgerald, Dolly Parton, and Josephine Baker

Don't Tickle the Lion – "Don't tickle the lion, or you might make it snort… but that touchy-feely patch is just too tempting! When you touch each touchy-feely patch in this exciting new novelty series, you'll hear the animal make a sound. At the end of the book, you'll find all of the animals being noisy at once."
As a parent, learn more about the importance of reading aloud with your child, as well as get some great book suggestions from The Read-Aloud Family by Sarah Mackenzie.
Don't Forget the Stocking Stuffers!
Stockings are a perfect way to add one or two more items as the finishing touches for your child's reading experience. All of these books and goodies are perfectly sized to slip into a stocking. And there is definitely something well-suited for your child!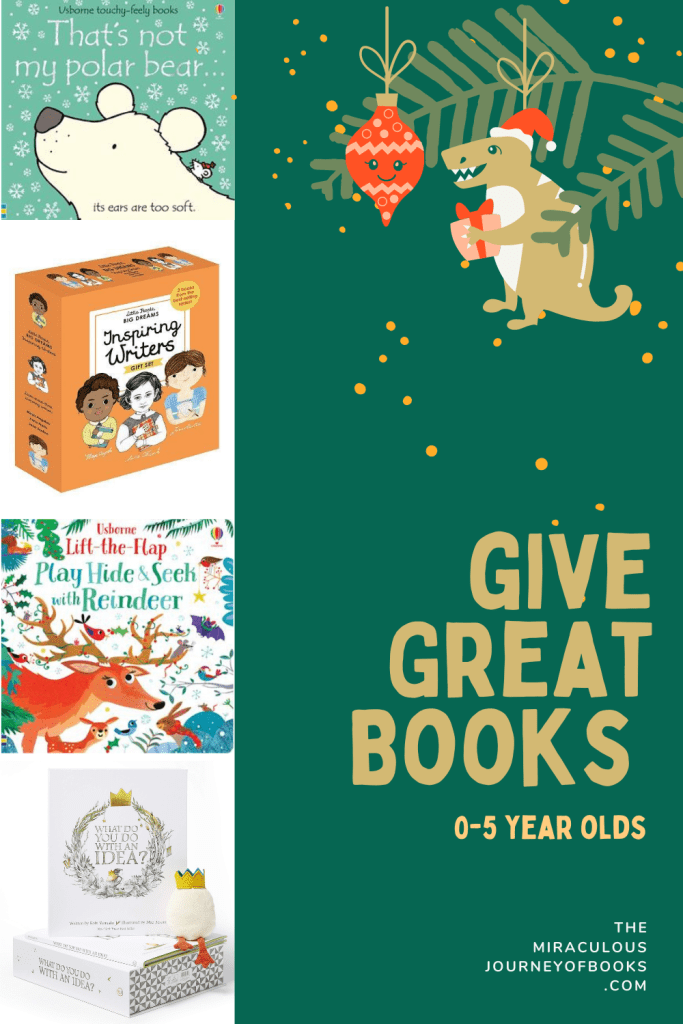 We hope this Holiday Gift Guide for your kids ages 0-5 will help to inspire you to spend time snuggled up with a good book together!
Be sure to check out our other 2020 Holiday Gift Guides:
Kindergarten – 2nd Grade 2020 Holiday Gift Guide
3rd – 5th Grade 2020 Holiday Gift Guide
6th – 8th Grade 2020 Holiday Gift Guide