Our goal this year is to help you find time to be together as a family. End the year with what matters most.
We have four separate gift guides that will help you create a cozy reading space for your family to gather. Choose the age appropriate list for some details you can add to the experience that will make your little one feel extra special. Then, spend time talking, reading books, playing games. Be a family.
Each list also has book suggestions that are just right for this magical time of the year. To top it all off, we also help you with your stocking stuffer ideas. Enjoy!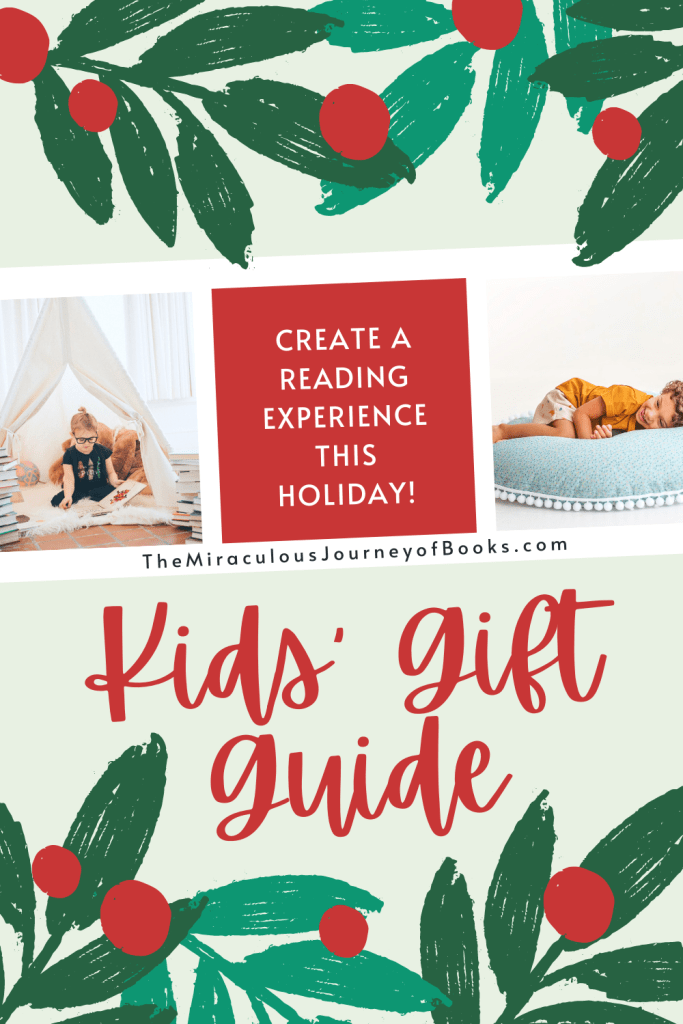 Full of cozy pajamas, Montessori front-facing book shelves, comfy play mats, and ideas for getting your littlest one to listen as you read (hint: it includes some clever items to keep them busy)!
Make their reading experience magical with giant coloring posters, warming hot cocoa in a personalized mug, a perfect play house to hide away, and a creative way to play music.
This gift guide is filled with a canvas teepee, large floor pillows, an adorable kid-friendly Echo Dot, the perfect shelf/bench combo, and many other unique gifts!
In this gift guide you will find a hammock chair, bookish socks, braided rugs, string lights, the perfect decor with art and cork-board to display your teenagers personal items.