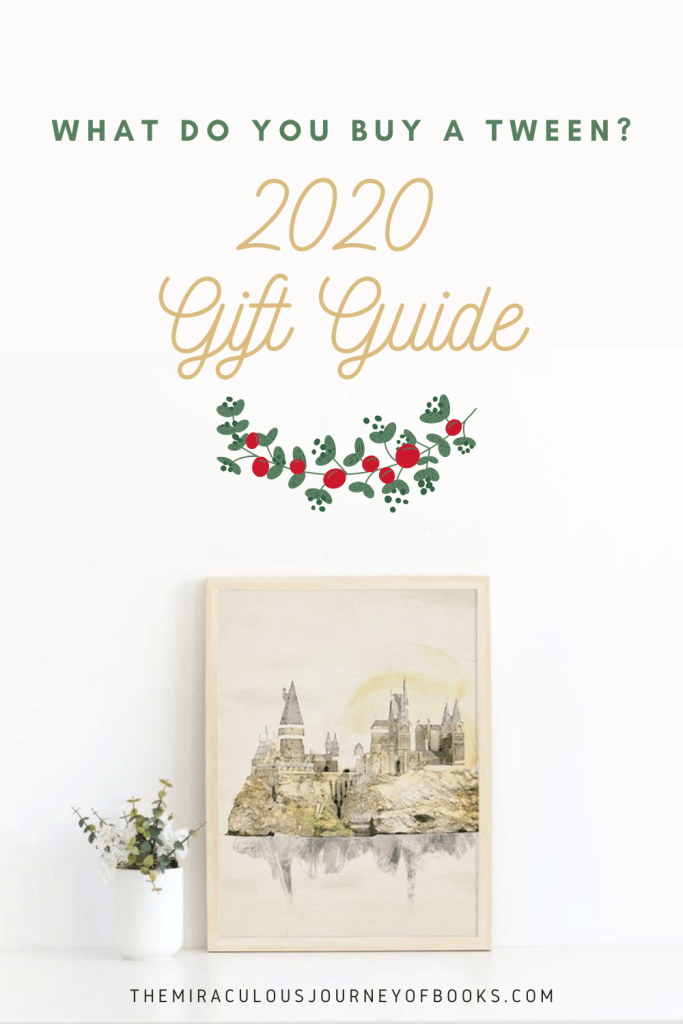 Let's end 2020 with what matters most. Despite the difficult times we have all faced this year, create a time and space for your family to gather and to find comfort in one another. We have carefully curated this holiday gift guide with your 6th through 8th grader in mind.
Be intentional and make sure you aren't just buying stuff, but instead, creating an experience for your family to enjoy together.
I hope our 2020 Holiday Gift Guide will help to inspire you to make room for your heartwarming traditions. Enjoy!
*We use affiliate links to share products with you. If you use the link to make a purchase, the cost of the book doesn't go up for you. However, we will receive a commission and we do appreciate your support.
Create a Reading Experience With Your 6th – 8th Grader
1. Hang a hammock chair in the corner to create a designated reading area for your child to cozy up with a feel-good book.
2 & 3. Slide this Kids' White Storage Bench into the area along with this comfortable rug so the whole family can gather together and enjoy a story.
4. FlightApparelSocks has a fantastic selection of bookish socks to keep your feet warm while your nose is in a book. These socks with sweet Matilda from Roald Dahl's book are adorable!
5. Set your tween up with a JBL Flip 5 bluetooth speaker to play some soothing tunes while you relax together.
6. Display a print from StoryFramePrintables' Etsy shop of your favorite wizarding castle. It will inspire them to journey to far off lands, and to read through the Harry Potter series!
7. Encourage your budding writer to pen the next great novel with a personalized leather journal. We love this journal that comes in an array of color options.
8. Cover a portion of their wall with cork board so they can display pictures of their friends, their favorite book quotes, as well as other meaningful mementos.
9. Offer your child a place to organize their favorite items like this Caboodle. I always loved to have a secret place to tuck away notes from friends and other trinkets that were meaningful to me. Also, I needed a place for my nail polish and LipSmackers. Kids still love that stuff, right?
10. String lights will add some ambiance and make the reading area comfortable and welcoming.
Add Some Books to Make the Experience Magical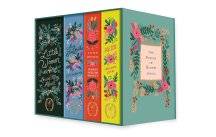 The Puffin in Bloom Collection illustrated by Anna Bond from Rifle Paper Co. – This box set includes some beautiful classic books: Anne of Green Gables, Heidi, Little Women, and A Little Princess. They are perfect to display in any kid's room, as well as to read over and over again.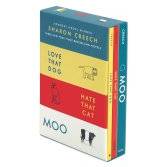 Sharon Creech's 3-Book Box Set: Love that Dog, Hate that Cat, & Moo by Sharon Creech – These books, about a boy named Jack who can't stand the poetry assignments his teacher constantly gives. Somehow he is able to find his voice through them. These poems are inspirational and may inspire your child to do some writing of their own!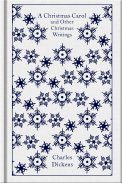 A Christmas Carol by Charles Dickens – This is a beautiful classic that I enjoy reading aloud with my family at Christmas time. Its inspiring themes help us to remember that the genuine purpose of this season is to give. You can listen to Neil Gaiman read it aloud on the New York Public Library podcast.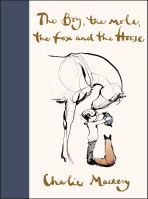 The Boy, the Mole, the Fox, and the Horse by Charlie Mackesy – This touching book is full of sweet words and reminders that we are able to do many things, especially with the help of friends. Messy illustrations fill each page, adding depth, and emotion to the many feelings brought up in the book. It's a lovely read that adults will enjoy as well!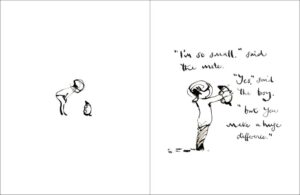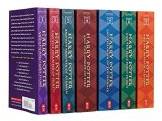 Harry Potter by J.K. Rawling – This is the perfect age to begin reading through the entire series! Whisk your child off to the enchanted Hogwarts Castle and adventure alongside Harry and his friends this holiday season.
Mapmaker Chronicles: Race to the End of the World by A.L. Tait – "Adventure and danger lie just off the edge of the map in this swashbuckling new trilogy! The king is determined to create the first map of the world and has scoured the kingdom for boys who could become mapmakers. When Quinn is chosen for the king's training school, he's amazed – but that is nothing compared to his shock when he is selected as one of the three mapmakers and finds himself on board a ship, competing for the big prize."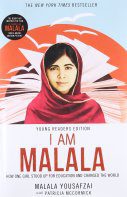 I am Malala: How One Girl Stood Up for Education and Changed the World by Malala Yousafzai – Share with your child that education is a gift as they read about women's education activist and the youngest Nobel Prize laureate, Malala Yousafzai. In this true story, fifteen year-old Malala humbly shares about the courage she has to speak up for women's rights. In response, the Taliban find her and shoot her. She miraculously survives and it adds to her motivation to make things right for women around the world.
The Lord of the Rings by J.R. Tolkien – This classic collection is a great gift for your middle schooler. It is an epic tale of Frodo and those in the Fellowship of the Ring as they journey through perilous danger to destroy a dark, powerful ring. This is one of those stories that you will always think back on as you grow up. This is the perfect age to indulge in the story with your kids.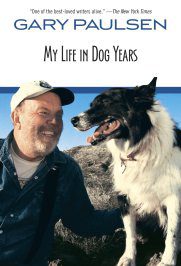 My Life in Dog Years by Gary Paulsen – Gary Paulsen is a writer who is from the Pacific Northwest and has spent his life growing up around many different dogs that he considered close friends. You may be familiar with his well-known book, Hatchet.
My Life in Dog Years is Paulsen's biography told through important events that all relate to amazing dogs in his life. Each chapter tells of a different dog and a different epic tale that he has experienced. I enjoyed learning more about this great author and where he has received the inspiration for his stories. It would make a great gift for any dog lover!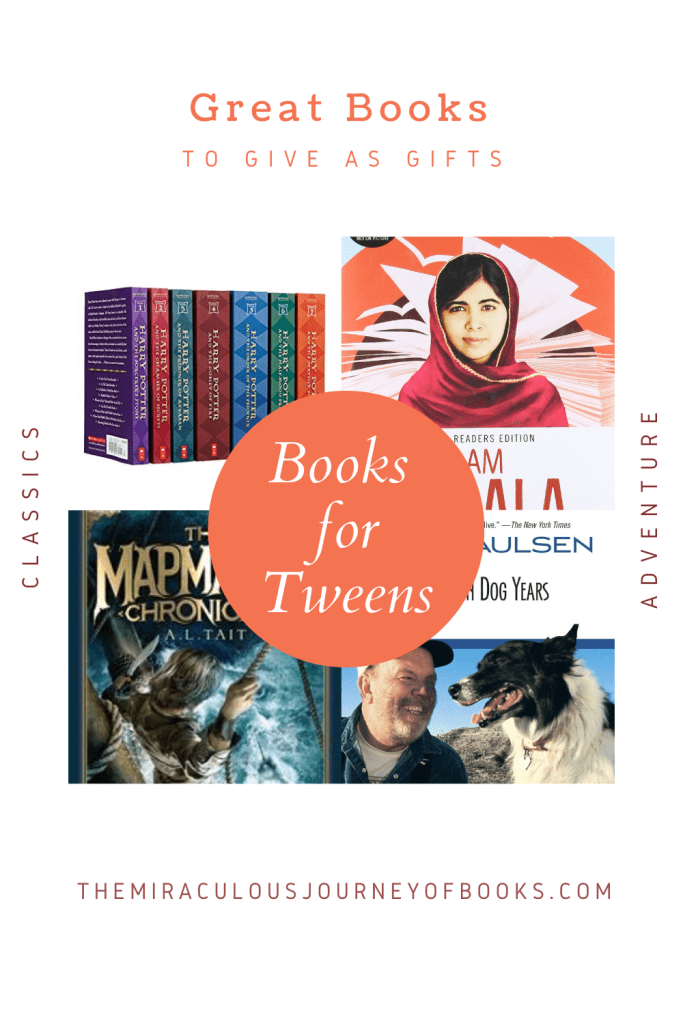 Don't Forget the Stocking Stuffers!
Stockings are a perfect way to add one or two more items as the finishing touches for your child's reading experience. All of these books and goodies are perfectly sized to slip into a stocking. And there is definitely something well-suited for your child!
Be sure to check out our other 2020 Holiday Gift Guides:
Ages 0-5 Years Old 2020 Holiday Gift Guide
Kindergarten – 2nd Grade 2020 Holiday Gift Guide
3rd – 5th Grade 2020 Holiday Gift Guide