In compiling this list of children's books about kindness, my goal is to inspire you to read with your child and begin discussing ways to show kindness to others. Investing this time into your child and reading with him or her about kindness will encourage your little one to grow into a kind and caring adult. We need more of that in our world.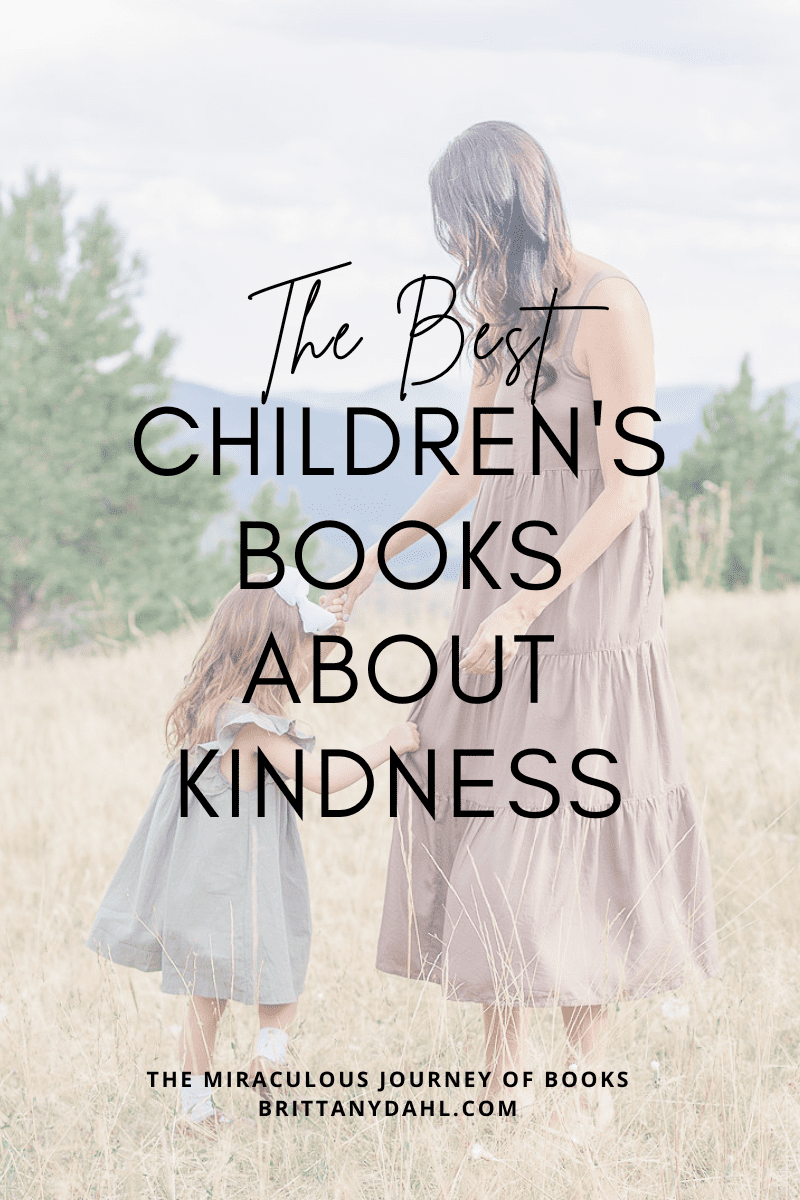 How do I teach my 10 year old kindness? Or kids of any age, for that matter…?
Having an open dialogue about kindness with your children is most easily done with books. Learning to be kind is a skill that can be acquired with time and patience. Talk about characters and how they respond to events. Is that character trait typical of this person? How would you respond? Discuss specific examples and use characters as models. This is a conversation that will continue for the rest of your lives.
Don't forget that showing kindness doesn't always come naturally to kids (or adults if we're honest!). We come into this world as selfish beings and kindness is a skill that we need to learn and practice. Books can help! They are scientifically proven to make you a better person.
What did Roald Dahl say about kindness?
Some of my favorite children's books are written by Roald Dahl. His characters are eccentric and wild. There are some incredibly sweet friends, like Matilda, as well as some very nasty enemies, like Slugworth from Charlie and the Chocolate Factory. He says, "I think probably kindness is my number one attribute in a human being. I'll put it before any of the things like courage or bravery or generosity or anything else."
*I use affiliate links to share products with you. If you use the link to make a purchase, the cost of the book doesn't go up for you. However, I will receive a commission and I do appreciate your support.
My Favorite Children's Books About Kindness
Here are some of my favorite children's books about kindness to share with your family: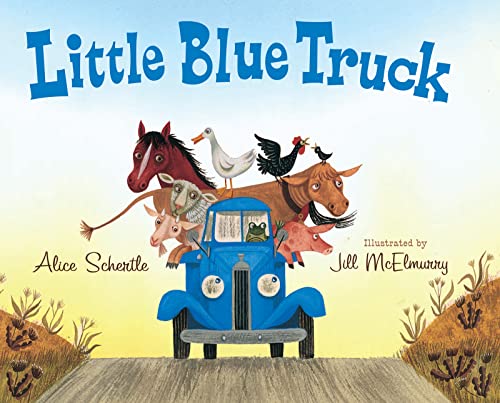 I have read this book so many times that I have it memorized. Little Blue Truck is a well-loved friend in this farming community. All of the animals happily greet him as he chugs along the road. At one point, he encounters a large, impatient dump truck that gets stuck in the mud. Little Blue rallies his friends and they help the dump truck to get out. Dump realizes, through Blue's kindness, that friends are valuable and you should be kind to everyone. When searching for books about kindness, this board book should definitely be added to your home library.
For ages 1-3.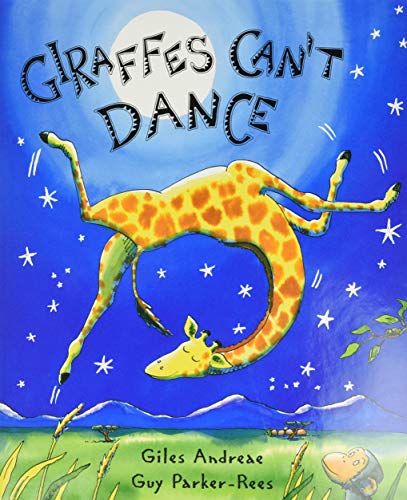 We have a very worn copy of Giraffes Can't Dance on our bookshelf because our family loves this story. It stands out because the main character is unique and has a fear of dancing in front of others. After some encouragement from a tiny friend, he puts his worries aside and dances his heart out. He was willing to try something new because of a kind word helping him to grow in confidence.
For ages 2-5.
Kindness, empathy, and gratefulness are important themes in Last Stop on Market Street. This story takes place in a busy city where a young boy rides with his grandmother on a bus every Sunday after church. He carefully watches the passengers and asks lots of questions about the differences that he notices. His grandmother gives loving responses and helps him to count their blessings.
For ages 2-6.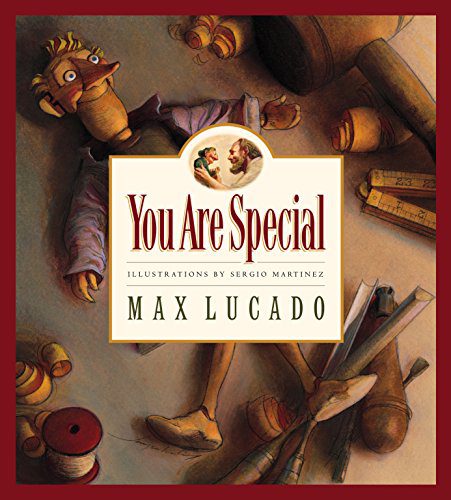 This book was gifted to me by a dear friend during my first year teaching. You Are Special is a reflection of God's beautiful love and grace that he shows us. The characters in the book give gray dot stickers or gold star stickers to show others how they feel about them. Gray dots for having peeling paint or making mistakes and gold stars for being talented and clever. The events can lead to a beautiful conversation of showing kindness to one another no matter our talents or looks.
For ages 2-10.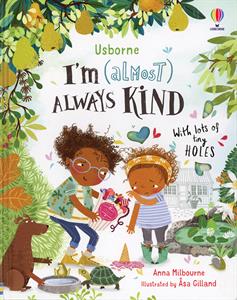 I'm (Almost) Always Kind is a gorgeously illustrated book about a young girl who is unaware that she is being unkind to her little sister. Through a sweet conversation with her mom, she learns to put herself "in someone else's shoes" in order to see how her actions affect others.
For ages 3+.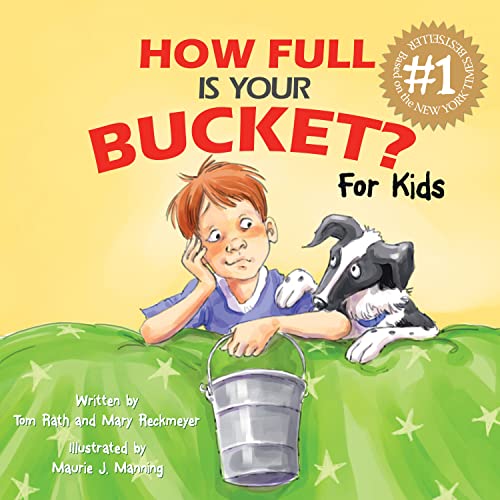 I read How Full is Your Bucket? for Kids to my students at the start of every year. It was a great way to encourage them to actively show kindness to one another. The young boy in the story learns how to offer "bucket filling" moments to others with a kind word or action. He also realizes that when discouraging things happen, it becomes challenging to be positive. Most importantly, he learns that when he is showing kindness to others, he feels joyful.
For ages 3-7.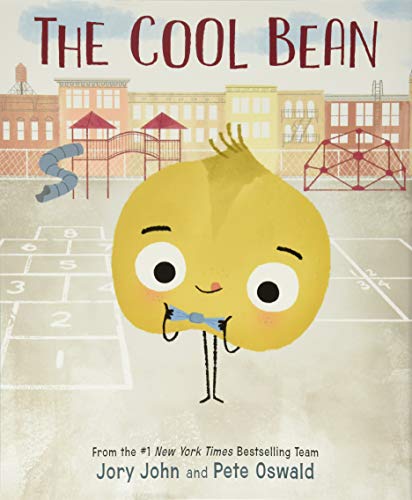 The Cool Bean is part of The Food Group book series. Each of the books in this series help kids to become more aware of their character and how it affects others. The lesson in The Cool Bean is that it's much cooler to be kind than to fit in with the popular crowd.
for ages 4-7.
Kids experience so many big, exciting feelings. Help give them the words to express themselves and also learn to respond appropriately when faced with a challenge by reading the Big Words for Little People series! You'll love the 10 tips listed at the back of each book. They offer creative ways to share the story with your child.
The book about Kindness focuses on celebrating and showing friends that you care for them.
For ages 4+.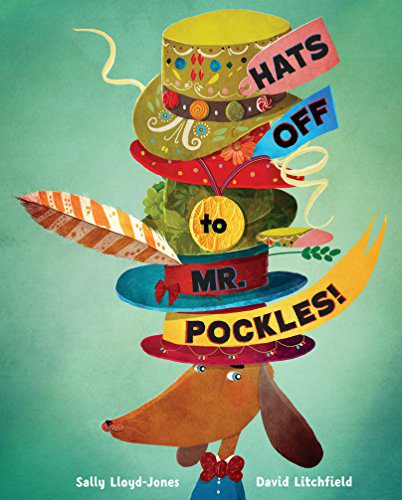 All of Sally-Lloyd Jones' books feature great themes to help kids with basic life skills. You might be familiar with her as the author of The Jesus Storybook Bible. In Hats off to Mr. Pockles the main character, a hat-loving pooch, learns the importance of intentionally making sure others feel welcome and loved.
Mr. Pockles has a hat that is perfect for every occasion. On a particularly lonely day, he encounters a distraught Panda who just happens to be in need of a hat to wear to the Pandapolitan Club. He is able to help out, enjoy sharing his hats, and make a slew of new friends. You can read my full review that also includes discussion questions to ask your child.
For ages 4-8.
Boy
by Phil Cummings
Boy is about a young boy who is misunderstood by the people in his village because he is deaf. Frequent battles are fought between a dragon living in the surrounding forest and the king's knights, which causes the villagers to be fearful. Boy finds a solution to this battle and helps them to all communicate peacefully with one another. I love his patience and kindness that he shows even though people don't take the time to learn more about him first.
You can read my full review, which also includes some ideas for teaching opportunities as you read with your kids.
For ages 4-8.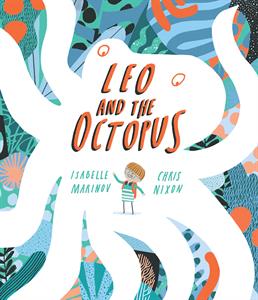 Leo is a boy with autism. He feels uncomfortable in large crowds or noisy spaces, and he finds an octopus who feels the same way. In Leo and the Octopus two unlikely friends meet weekly to just be together. It's a sweet story of kindness and growing in confidence. At the end, Leo is able to share his knowledge about the octopus with another boy who listens well. Together, they strike up a friendship.
For ages 5+.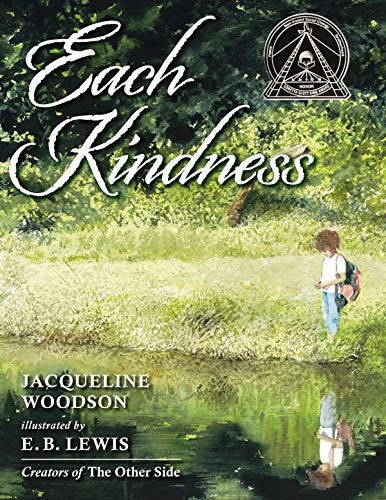 Jacqueline Woodson is a poetic writer that has a special way of seeing the world and sharing it with others. I have previously written about her biography written in verse, Brown Girl Dreaming, and I'm glad to tell you about this story, as well. Each Kindness is about Maya who tries to play with a group of girls at school and feels rejected. One day while Maya isn't at school, the teacher shares a lesson about the ripple effects of kindness and how it can change the world. The girls recognize their mistake and realize how much better things could be with a new friend. This is a great lesson for all of us!
For ages 6-10.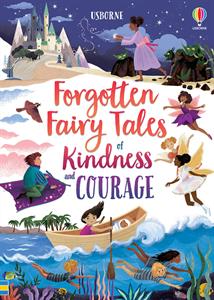 Forgotten Fairy Tales of Kindness and Courage is not your typical collection of fairy tales. In these stories the main character doesn't always fall in love and marry a prince. The tales are full of magic and enchantment, but they celebrate kindness and courage! Work through this book as you read with your little ones before bed.
For ages 7+.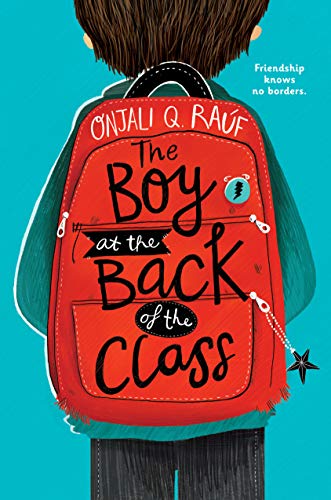 The Boy at the Back of the Class is about a student who is a refugee from Syria who is living in England. He struggles to communicate with other kids because he doesn't speak English. He is befriended by a group of kind students, and after learning his story, they become heroic activists in the refugee crisis.
I like that this story presents a sensitive subject to kids. Explaining the struggles of refugees can be a difficult topic, but it is easier to take in because of the caring adults leading the kids in this book.
For ages 8-11.
Looking for More Books About Kindness?
If you didn't find any books about kindness that you felt were a good fit for your child, please let me know! I know you are a busy parent who has little time to sift through the endless options of children's books to find one that will interest your child. Let me help you quickly and easily choose the perfect book so you will have more time to read, building a lasting and loving relationship with your child.
Get a free list of personalized book recommendations for your child by filling out this form. I will get back to you during our next nap time!