If you're looking for some cool and unique gifts that show off your love for reading, you've come to the right place. I've rounded up a bunch of awesome book-related goodies in this gift guide for children and teens. From personalized library kits to magical story jars, there's something for everyone. So, grab your favorite book, get comfy, and let's dive into this fun gift guide that's sure to make your reader's bookish heart happy!
Many of the items on this list are from Etsy sellers and my own PaperPie small business. Enjoy this gift guide for children and teens, and thank you for taking the time to shop with a small business.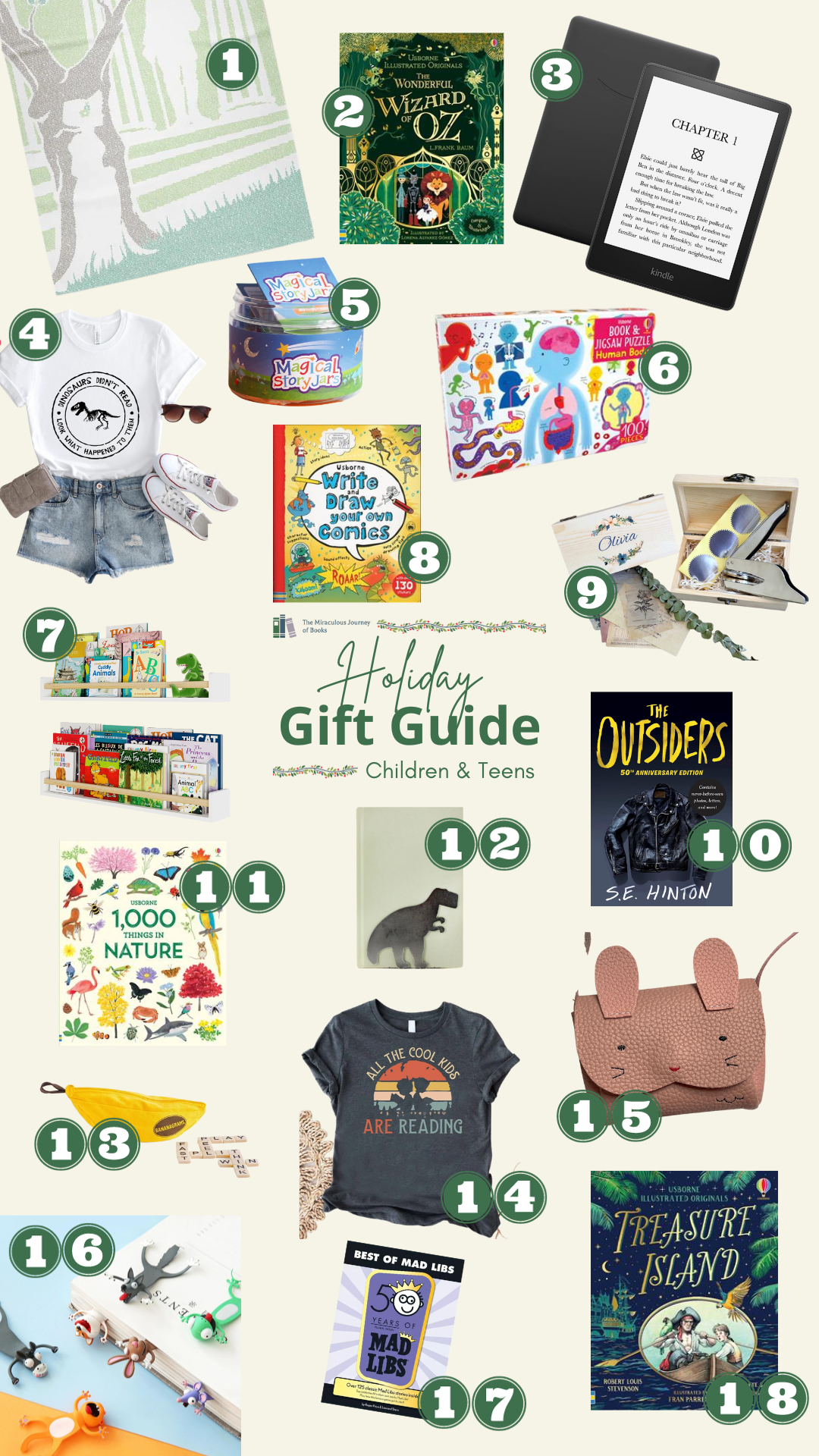 *I use affiliate links to share products with you. If you use the link to make a purchase, the cost of the book doesn't go up for you. However, I will receive a commission and I do appreciate your support.
Stay cozy and surrounded by your favorite book with this unique litograph blanket, featuring the full text of your chosen book printed in a readable font, making it the perfect gift for any book lover. I was gifted one of these blankets last year and I leave it displayed on the back of my couch all year long. The back side has a sherpa fleece lining that is so soft! (They also have scarves, puzzles, totes, and more!)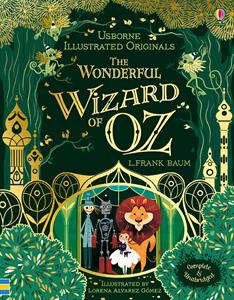 Embark on a magical journey with this classic book, The Wizard of Oz, filled with adventure, friendship, and the timeless message that there's no place like home.
Transform your reading experience with an eReader that provides easy access to thousands of books in one compact device, complete with adjustable font sizes and lighting for a comfortable reading experience. Kindle Paperwhite is perfect for older readers, and the Yoto Player is a great audiobook option for young kids.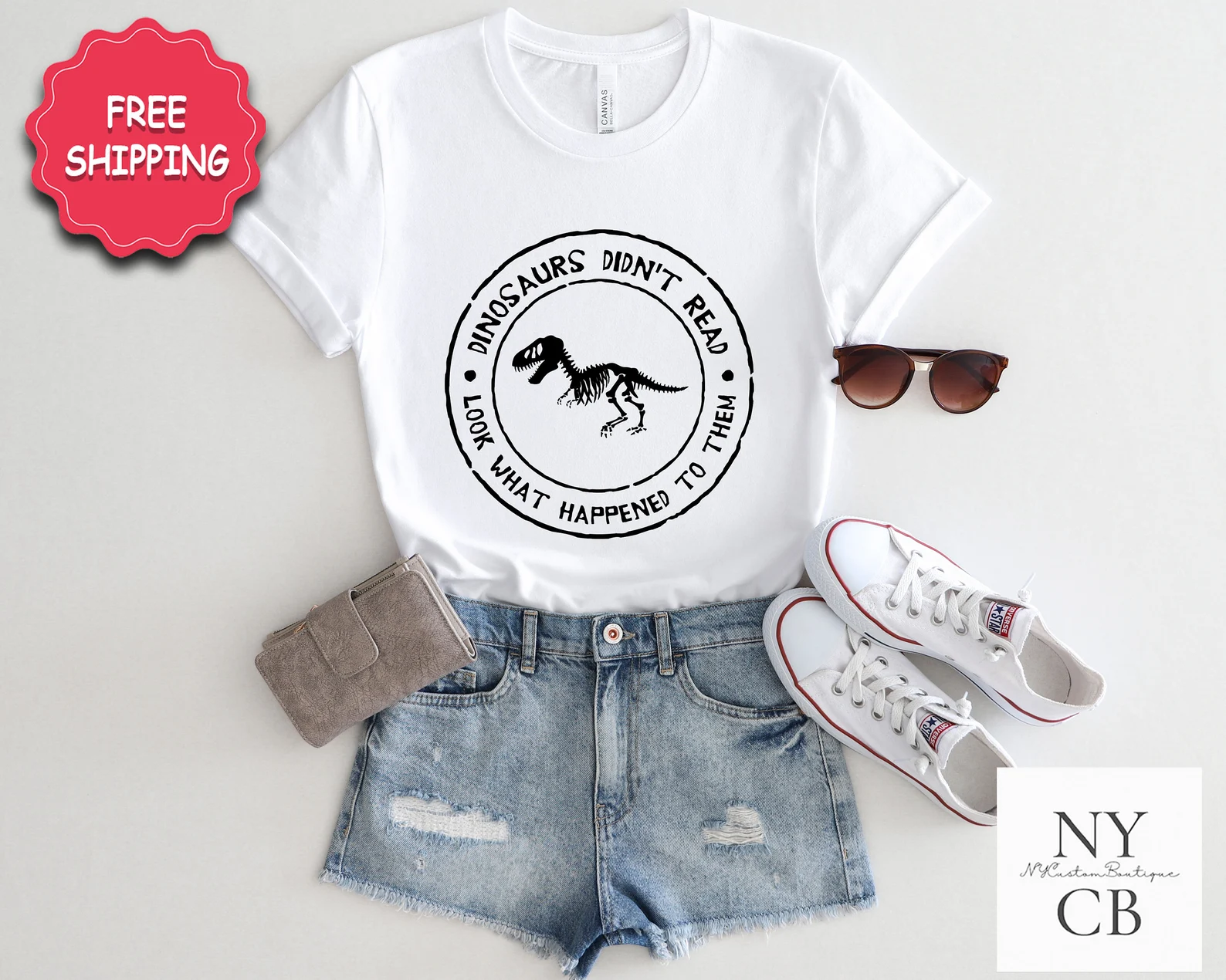 Showcase your love for reading with this playful t-shirt, featuring the humorous message "Dinosaurs Didn't Read, Look What Happened to Them" and reminding everyone of the importance of picking up a good book.
Unleash your imagination and create your own stories with these magical story jars, filled with prompts and ideas to inspire your storytelling and writing adventures.
Combine the joys of reading and puzzling with this unique gift set, featuring an educational jigsaw puzzle and a copy of the book to enjoy.
Encourage your child's love for reading with a forward-facing bookshelf, designed to display the covers of books, making it easy for little ones to choose their next adventure.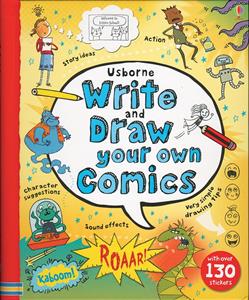 Unleash your creativity with this interactive book that guides you through the process of creating your own comics, complete with tips, prompts, and blank panels to fill with your own stories and illustrations.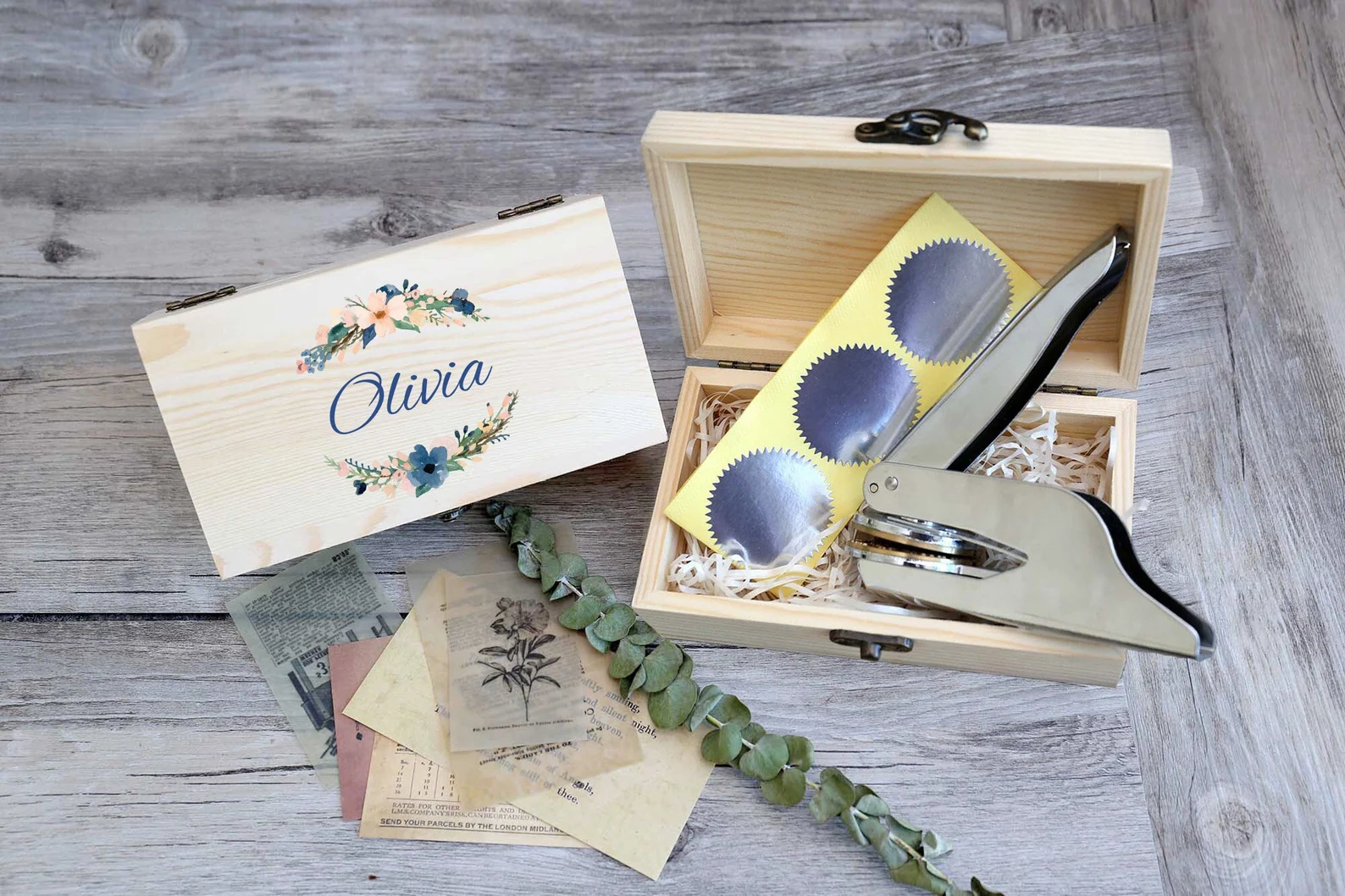 Keep track of your books and lend them out with confidence using this personalized library kit, complete with a custom rubber stamp or a press all featuring your name.
Dive into the world of Greasers and Socs with this classic book, The Outsiders, exploring themes of friendship, identity, and the challenges of growing up. Pair it with the movie for a family movie night!
Explore the wonders of the natural world with this beautifully illustrated book, featuring 1000 fascinating facts and images of plants, animals, and more. 1,000 Things in Nature is inspirational and perfect for any nature lover! I think this book also makes a great coffee book table display.
Add a personal touch to your bookshelf with these bookends great for a kids' room. They are the perfect accessory for any book lover's collection. This Etsy shop also has an adorable unicorn and butterfly option, too!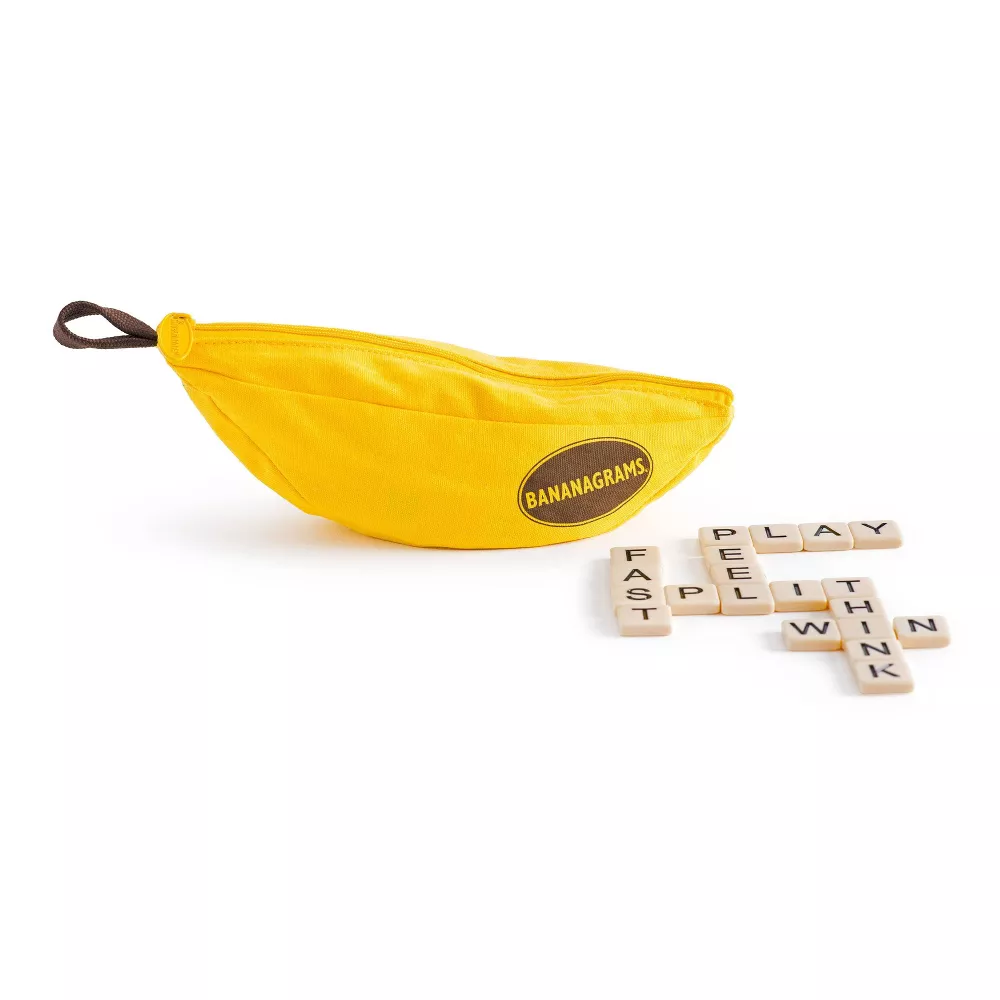 Bananagrams is the perfect gift for word enthusiasts and fans of fast-paced games! This addictive word game is easy to learn and comes in a cute, travel-friendly banana-shaped pouch, making it ideal for on-the-go fun. Whether you're a spelling whiz or just looking for a fun and challenging game, Bananagrams is sure to provide hours of entertainment for players of all ages.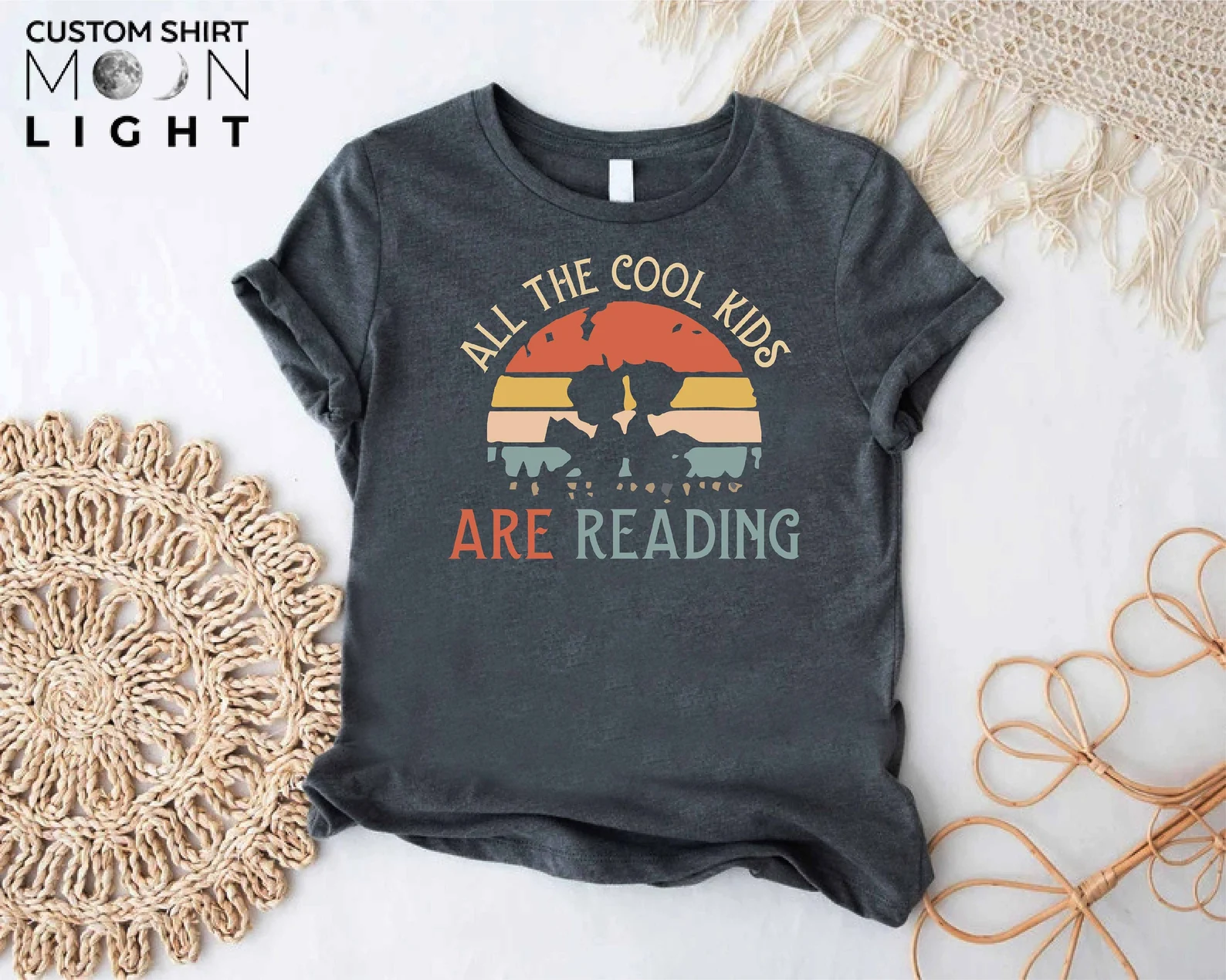 Encourage a love for reading with this stylish t-shirt, featuring the message "All the Cool Kids are Reading" and making it clear that reading is always in style.
Delight your little one with this adorable mini bunny purse, perfect for carrying small treasures and adding a touch of whimsy to any outfit. My daughter has recently become obsessed with filling bags with tiny objects (especially our mini book), so I have my eye on this purse for her!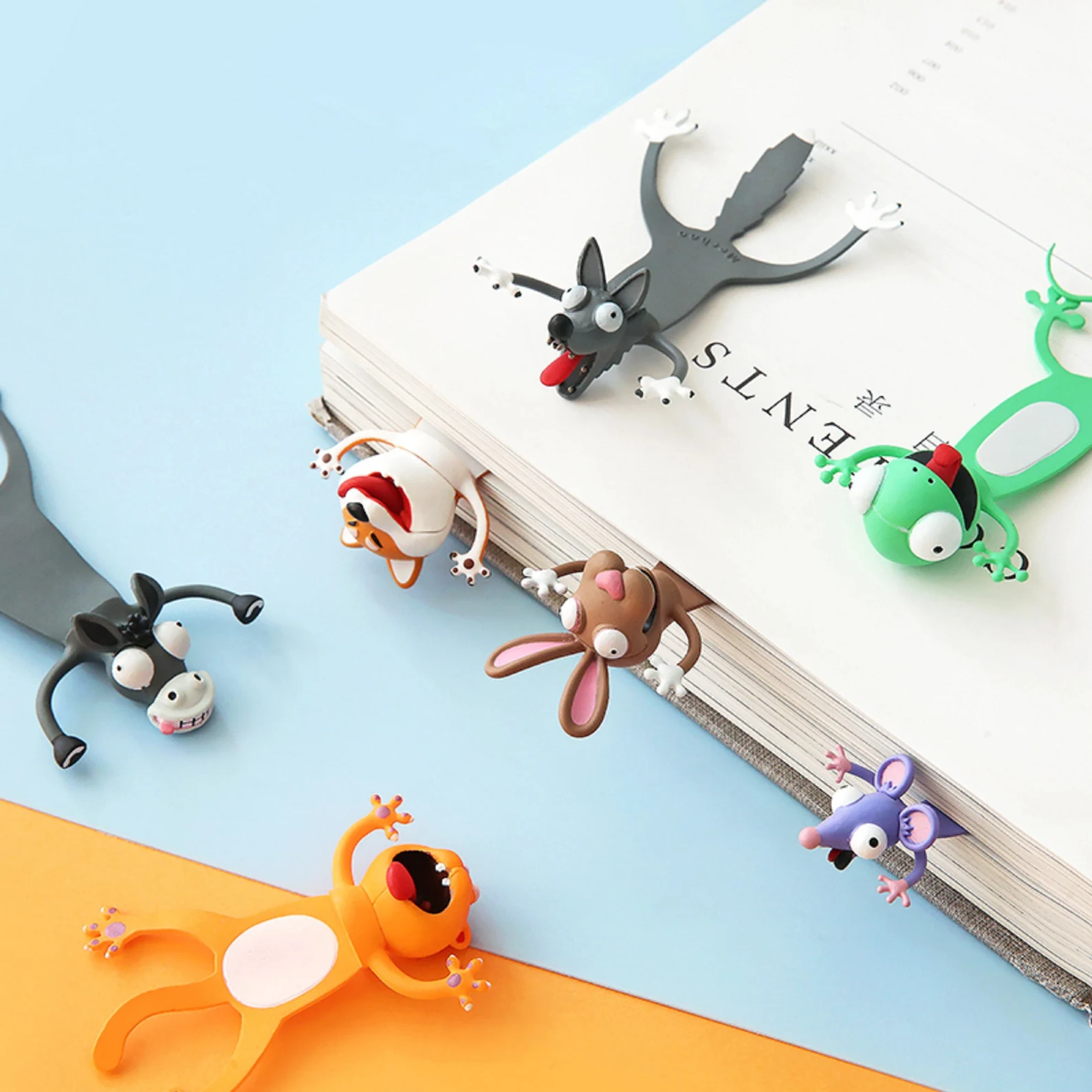 Bring your reading to life with a 3D bookmark, featuring a unique design of animals that appear to be squished after you closed the book on them. I can't help but laugh out loud every time I look at the donkey's eyes! This is a fun and eye-catching accessory for any book lover.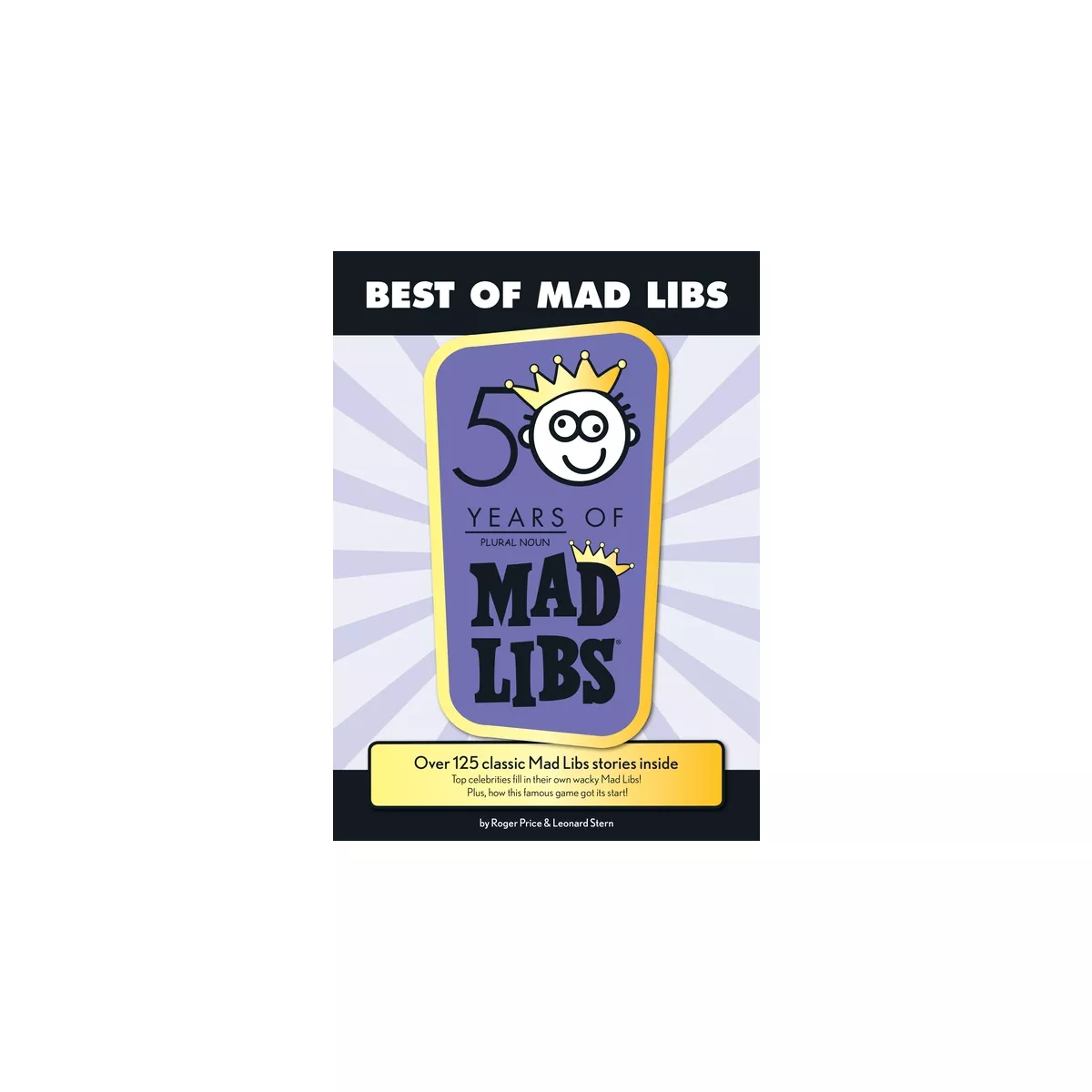 Mad Libs instantly takes me back to long car trips when I was a little girl! Unleash your creativity and laughter with Mad Libs, a fill-in-the-blank game that challenges players to create hilarious and unexpected stories using their own words.
Set sail on a thrilling adventure with this timeless book, Treasure Island, filled with pirates, treasure maps, and a quest for hidden riches.
I hope you enjoyed exploring all these amazing book-related gifts! Whether you're looking for something special for yourself or your book-loving child or teen, I'm sure you'll find the perfect gift on this list. So, what are you waiting for? Grab your favorite bookish items and get ready to show off your love for reading in style. And don't forget to share this gift guide for children and teens with your friends and family so they can join in on the bookish fun too!
Be sure to check out our Holiday Gift Guides from previous seasons: Gift Guides