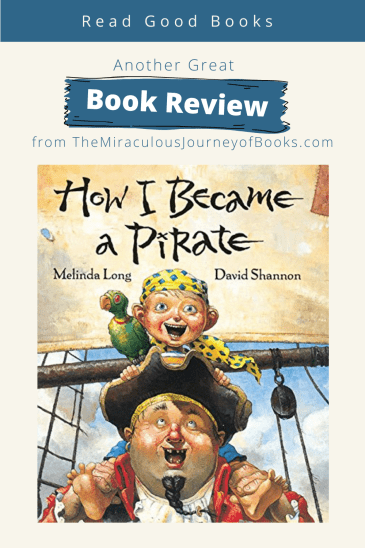 In How I Became a Pirate, Jeremy Jacob is enjoying an afternoon building a sandcastle at the beach when he suddenly takes up with a group of pirates. His parents are too busy to notice, so he decides it's fine to go with them as long as he's back for soccer practice.
Captain Braid Beard is on a mission to bury some coveted treasure, and considers himself lucky to have found Jeremy who is clearly excellent at digging! Once aboard the ship, the young boy finds great joy in singing sea chanteys, eating a meal with NO vegetables, not brushing his teeth, and being able to stay up as late as he wants. However, after becoming overly tired, he learns that it's not so easy to go to sleep without his normal routine of books, good night kisses, and being tucked in. "Pirates don't tuck!"
You will love this daring adventure!
Age Level
I would recommend this book for our younger crowd: pre-k through grade 2. However, it's entertaining for just about any level! It will just be a quicker read for some of your older kids.
Illustrations
The illustrations for this book are done by David Shannon. There is a good chance you are familiar with his work if you have read either A Bad Case of Stripes or the No David series. He is both the author and the illustrator of these great books!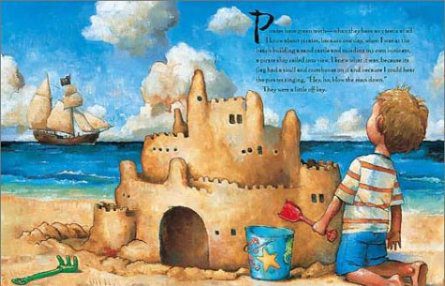 His art is fun, bright, and richly textured. The images draw you into the story and will have you speaking like a pirate in no time!
Teaching Opportunities
Create a map of your back yard. Mark a spot where you would bury treasure. Do you think anyone would find it?
Discuss vocabulary words like battening and yonder (this one was a favorite of my grandmother).
Do you think this adventure really happened? Is Captain Braid Beard real? Why or why not?
What do you think of Jeremy's parents?
What would be your favorite part of living on a pirate ship? Are there some things that you would miss about your home and your family?
Awards
Book Sense Book of the Year Award for Children's Illustrated (2004)
California Young Readers Medal Nominee for Primary (2006)
Irma Black Award (2004)
Other Books by Melinda Long
Thanks for reading our book review of How I Became a Pirate. You can find other reviews in our Library.

*We use affiliate links to share products with you. If you use the link to make a purchase, the cost of the book doesn't go up for you. However, we will receive a commission and we do appreciate your support.