I had the pleasure of listening to my husband read Made for Me to our three week old son the other day. It was gifted to him for his first Father's Day, and I think this is the sweetest book!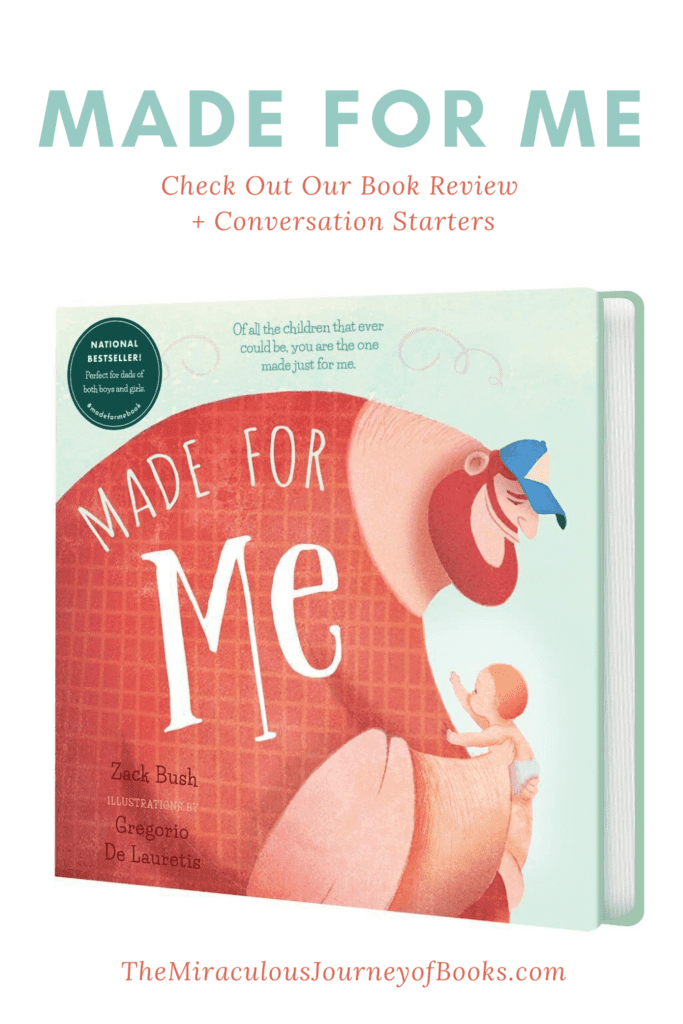 Of all the children that ever could be, you are the one made just for me.
The book is about the joy this large, loving father has for his newborn baby. He reflects on important stages of the baby's growth, and he continually shares his awe of the fact that this little one was made just for him.
I love the tenderness and care the father shows to his baby. Since this is usually the opposite emotion expressed by such a burly man, it makes the story more special. The juxtaposition of the father and baby's size is achingly sweet, and gives you all the warm fuzzies as you read it.
Illustrations
This book was illustrated by Gregorio De Lauretis, who is a very creative illustrator from Italy. I enjoyed looking through his other works posted on his Facebook page (see link). There were a number of photographs with added drawings that are very abstract and fun! You might find some inspiration for your own art.
In this book, his art reminds me of the flow you see in a Pixar short film. The pictures are simple, with little background detail. You see the important elements to support the story, which allows you to use your imagination for the rest.
Teaching Opportunities
What do you think the refrain, "You are the one made just for me," means?

Why is this repeated throughout the story?

What do you think your parent's favorite moments are with you? Why?
Discuss the memories you have had with your child growing up. They likely don't remember events from when they were a baby, but this is a great time to share them.

Tell them why those moments are special to you as a parent.

What are some new things you want to learn each day? Why do you think your parent would be excited for you to learn these things?
Thanks for reading our book review of Made for Me. You can find other reviews in our Library.
*We use affiliate links to share products with you. If you use the link to make a purchase, the cost of the book doesn't go up for you. However, we will receive a commission and we do appreciate your support.