Laughter is truly the universal language of joy, and what better way to introduce it to young minds than through the magic of children's books? Funny children's books have the incredible power to spark endless giggles, light up young faces with smiles, and create cherished memories that last a lifetime. In this journey through the world of literature, we'll explore a selection of side-splittingly funny books for kids that are sure to have both kids and adults rolling on the floor with laughter!
I use affiliate links to share products with you. If you use the link to make a purchase, the cost of the book doesn't go up for you. However, I will receive a commission and I do appreciate your support.
Are you ready to laugh out loud during reading time with your children? Be sure to check out this list of funny books for kids! These are the stories I have shared with my own children, as well as my students while I was a teacher: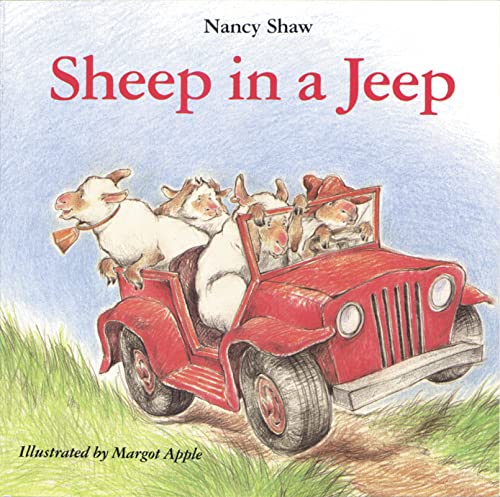 Sheep in a Jeep is a delightful children's book that follows the misadventures of a group of sheep attempting to drive a jeep. The sheep's humorous escapades lead to a series of comical mishaps and the jeep getting stuck in the mud. Through simple yet engaging rhymes and charming illustrations, the story captures the chaos that ensues when sheep take the wheel, providing young readers with a hilarious and memorable reading experience.
for ages 1-3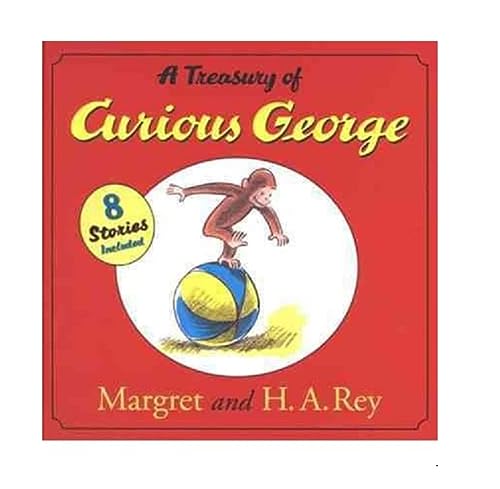 My son can march into our public library and take you directly to the Curious George collection of books. We love this silly monkey and all of his antics. Curious George follows the mischievous adventures of a lovable little monkey named George. From one escapade to another, George's insatiable curiosity leads him into both amusing and heartwarming situations, capturing the hearts of young readers with his playful spirit and endless sense of wonder.
for ages 2-4
Mother Bruce is one of my favorite funny books for kids! I laugh out loud every time that I read it. (Oh…my son likes it, too. ha!) We have added many of the additional books in the series to our home library. The newest book, Bruce and the Legend of Soggy Hollow came out on July 11!
for ages 2-5
Tuesday
by David Wiesner
Another great option for funny books is wordless picture books. I really liked to use Tuesday with my 5th graders because they were able to make up their own stories and not feel like they had to rely on the text from the book to understand the story. You could use this with ANY age though because it's easy to differentiate the writing assignment/activity for a younger age. My students wrote some incredibly interesting stories based off the pictures from these books!
for ages 2-6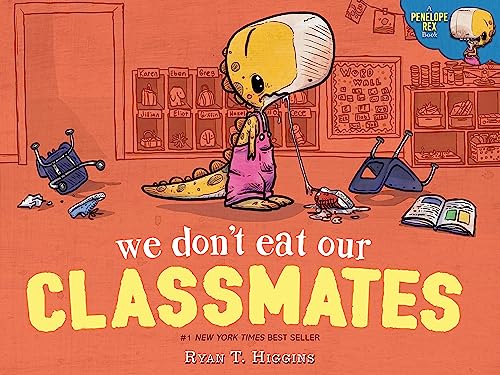 And now that you know I'm a fan of Ryan T. Higgins, I would be remiss to leave We Don't Eat our Classmates off the list of funny books for kids! There are now three books in this series, so if you're familiar with the first one, be sure to check out the other two. This story is about a young T. Rex who is working hard to make new friends in her class, but she just can't help but eat them because it's so delicious. This sounds traumatic, but it's so, so funny! She eventually learns to exercise a little self control and enjoys her new friends.
for ages 3-6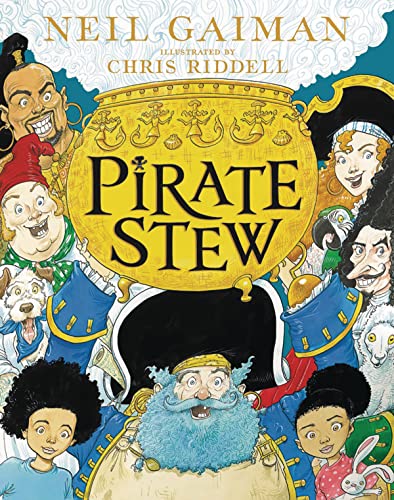 In Neil Gaiman's Pirate Stew, siblings accidentally whip up a magical pirate stew during a playful adventure with their babysitter, turning her into a captain and summoning a crew of quirky pirates from history. Through whimsical escapades, the children discover the enchantment of imagination and the enduring strength of family ties.
If you are reading aloud to older children, I would recommend Fortunately, the Milk that is also written by Neil Gaiman.
for ages 4-6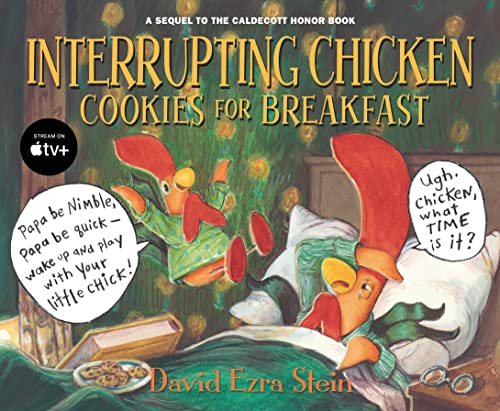 Interrupting Chicken is a great book to share with your students! It incorporates fairy tales, which would be a lot of fun to talk about the originals and compare the silly "interruptions" that Chicken adds to each story.
for ages 4-8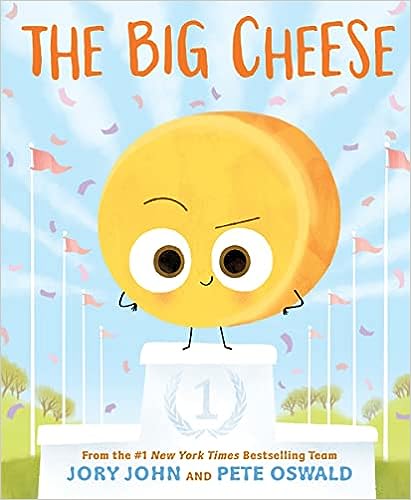 Our family loves the Food Group series by Jory John and we are really looking forward to reading The Big Cheese. From The Bad Seed to The Smart Cookie, my kids have laughed out loud all the while opening up conversation for us regarding a range of characteristics. His writing is always humorous and heartwarming.
for ages 4-8
Falling Up by Shel Silverstein is a collection of playful and imaginative poetry that dances on the edges of reality and whimsy. With his signature wit and creativity, Silverstein takes readers on a journey through absurd scenarios, nonsensical tales, and poignant reflections, inviting them to embrace the joy of looking at the world from unconventional angles. As a former teacher, I regularly shared this enchanting book with my students, delighting in the way it sparked their imaginations.
for ages 4-9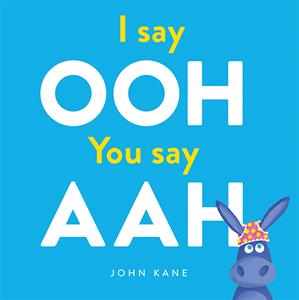 I Say Ooh, You Say Aah by John Kane is a charming and interactive children's book that invites readers to participate in a playful game of call-and-response. As the book encourages kids to engage with its whimsical prompts, it creates an enjoyable and engaging experience that keeps young readers eagerly flipping pages while giggling along.
for ages 4-9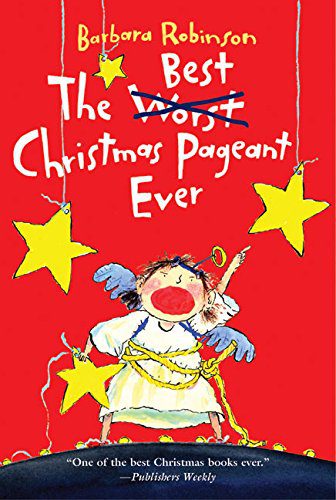 The Best Christmas Pageant Ever by Barbara Robinson is a heartwarming and sidesplitting holiday tale that I eagerly share with my students every year during Christmas time. The story revolves around the mischievous Herdman siblings, whose unexpected involvement in the annual Christmas pageant leads to uproarious chaos and endearing moments. As I read aloud, the students' infectious laughter often interrupts my narration, underscoring the book's ability to evoke genuine joy while also delivering a touching message about the true spirit of the holiday season.
for ages 7-10
A great author to check out would be Chris Van Allsburg. He is best known for writing Jumanji and The Polar Express. His illustrations are fantastic and he always has an incredible twist at the end of his books. My favorites are:
A small town out west is being attacked by slime and they can't figure out where it's coming from. At the end, by studying the pictures carefully, you realize it's a little boy drawing over the illustrations in the books. I enjoyed reading Bad Day at Riverbend to my students to teach different writing elements each year.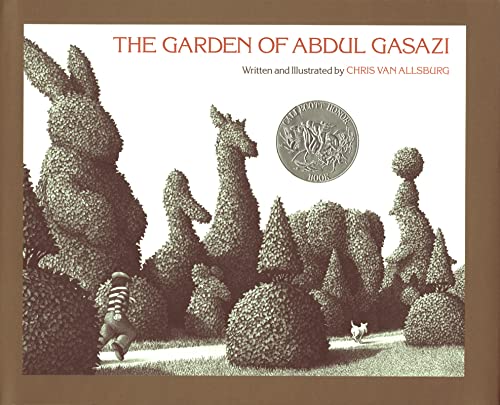 A young boy is caring for a neighbor's unruly dog and they encounter a magician while running into a garden. The magician may or may not have turned the dog into a duck. You have to closely study the images and also read into some text clues to determine what actually happened in The Garden of Abdul Gasazi. My students always had a great time discussing what actually happened!
The Mysteries of Harris Burdick is a collection of illustrations that were brought to an editor one day. After scheduling a meeting to potentially publish his work, the artist mysteriously disappears. Looking through the book is like flipping through the illustrators portfolio. Kids study the illustrations, including a book title and caption on each page. This book often inspires kids to make up their own stories to go along with each one. Be sure to read my full review of the book to learn get a peek at some of the mysterious illustrations and also learn some great teaching opportunities to share with your readers.
Funny Book for Kids: Endless Possibilities
Coming up with this list was so much fun. I know there are numerous books that should be added! I think of stories like The Day the Crayons Quit by Drew Daywalt, Don't Let the Pigeon Drive the Bus! by Mo Willems, Diary of a Wimpy Kid by Jeff Kinney, and many other favorites.
Funny books for kids are a treasure trove of entertainment that not only make kids laugh but also ignite their creativity and imagination. These books remind us that a hearty dose of laughter is the perfect recipe for bonding with young readers and creating cherished memories. Whether it's the escapades of rebellious crayons, the antics of a determined pigeon, the journal of a wimpy kid, or the silly twists on classic tales, these books are a testament to the enduring power of humor in shaping young minds. So, the next time you're on the hunt for a book that guarantees chuckles and chortles, consider picking up one of these uproarious gems and embark on a journey filled with laughter, joy, and unforgettable moments.