Having something to look forward to keeps me motivated! One of the things I enjoy most about the summer is that there are an endless possibility of great activities to enjoy. I know many families plan trips and other activities. (If you need any travel tips or activities for your kids, be sure to check out my blog post, Family Vacation: 25 Travel Activities for Kids.) For me, I love that I can carve out lots of time for reading. I sat down the other day and wrote down all of the books I'm eager to read this summer. Please enjoy this To Be Read: Summer Edition list!
True to my nature, it's way more than I can probably handle for the summer. But a girl can dream, can't she?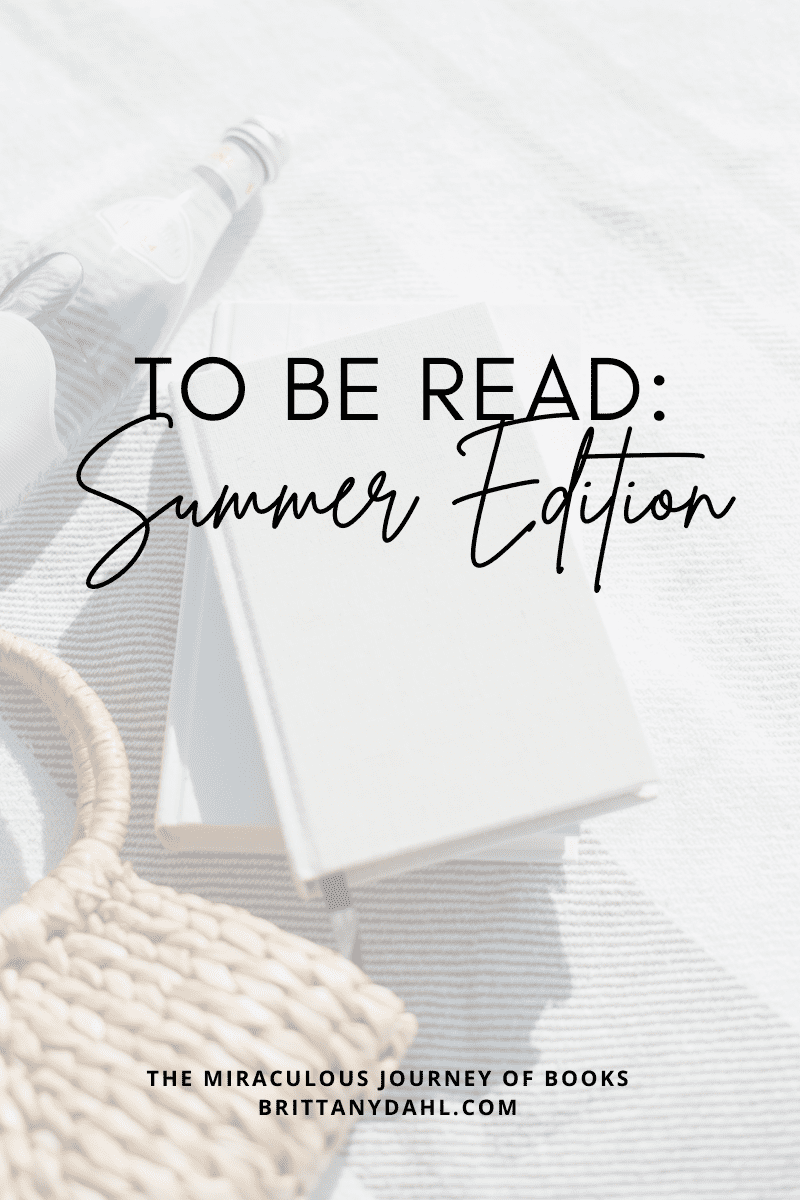 This list is for busy moms who love a good story. There are two children's novels, one business book, a couple Pulitzer Prize winners, memoirs, and LOTS of stories to throw in your beach bag.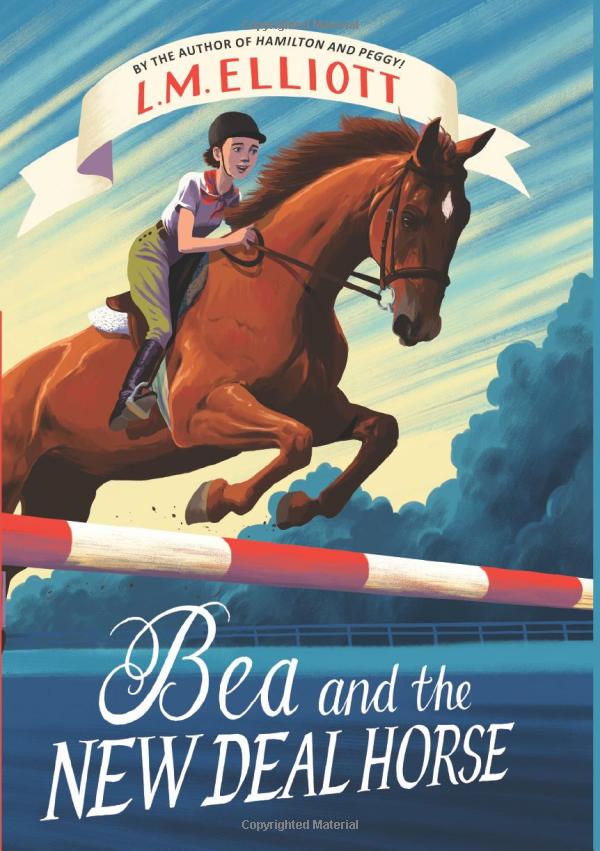 Bea and the New Deal Horse is a middle grade novel that is recommended for kids ages 10-12 years old. I thought it sounded interesting as it is set during the Great Depression and Bea is left with her little sister to find someone to care for them, as her father cannot. Bea takes to a woman named Mrs. Scott and helps her to care for her horses in a way that others aren't able to.
It sounds like a great historical fiction novel that helps to teach kids about a difficult time in our country, but also includes positive themes.
One or two kids' books is perfect to add to a To Be Read: Summer Edition list, so here is one more for you! Barbara O'Connor, author of Wish, says this book is good…so it must be. She compares the main character from Lolo Weaver Swims Upstream to Ramona Quimby, who is a beautiful and bold girl. I love those books. I was interested in reading this one because I love to read about a strong character in a children's book.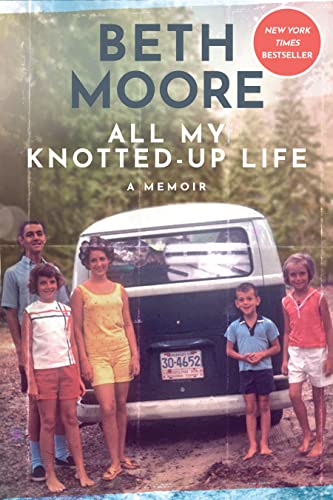 I have done so many of Beth Moore's Bible studies and learned about bits and pieces of her life through each of them. I am really looking forward to getting a full story after reading this memoir. Everyone I have spoken to has said it's a beautiful story! My mom let me borrow her copy, so I can't wait to dive into it.
Barbara Kingsolver just won the Pulitzer Prize for Fiction after releasing Demon Copperhead this year. She is a fantastic writer and I have no doubt this book will live up to the hype. The story is inspired by Dickens' David Copperfield, which is why I was initially interested in reading it.
Recently I started listening to Annie B. Jones's podcast, From the Front Porch, and she was the one who recommended this book, Congratulations, The Best is Over!: Essays. Annie says that it's hilarious and that she really enjoyed read it. I'll be reading this book at the end of the summer because it comes out on August 8th.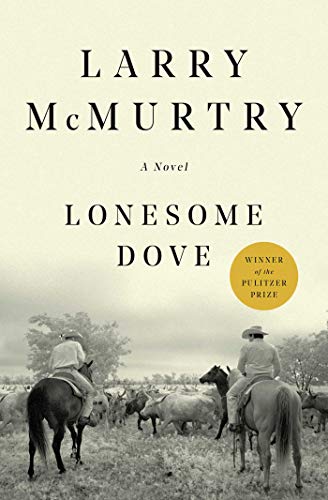 I have been on a roll with the Pulitzer Prize winners lately, so I thought I would add Lonesome Dove to the list. There is something about it that feels appropriate for summer to me. I mean, what other season would you enjoy reading about the Wild West?
This is another book that I first heard about from From the Front Porch. It just released in April by Dennis Lehane, who also wrote Mystic River. Small Mercies is a mystery that takes place in the summer of 1974, so it seemed appropriate to read during the same season.
I don't find myself reading too many thrillers, but Drowning is getting some good reviews. It is about a family trying to save themselves and the other passengers after a plane crash in the Pacific Ocean. I might talk myself out of this one once it actually comes time to read it, but I know many of you love these types of books. I'll keep you posted on whether I get to it or not!
Finding Freedom in the Lost Kitchen is a memoir written by the owner and chef of The Lost Kitchen in Maine. I love reading about building community through food, so this one sounded perfect for me.
Another mystery. Who am I? Symphony of Secrets uncovers the story of a famous jazz musician who, unbeknownst to everyone, may have had help in composing one of his greatest pieces.
I am currently listening to Hello Beautiful on audio (about 5 minutes in), so I don't have an opinion on it yet, but it does sound intriguing! It is about William Waters who grew up in a home that experienced a tragedy at his birth. The description on Amazon says it was written as an homage to Little Women, so I was immediately in for this one!
It has been a while since I read a Henri Nouwen book, so I am looking forward to Out of Solitude. For the last month and a half I have been listening to Let's Read the Gospels podcast. Each month, Annie F. Downs reads through all four Gospels. It's simple, and it's been a great way to start my day. I thought reading this book would be a good extension of that practice. This book specifically focuses on moments from Jesus's life.
You might recognize Donald Miller's name if you've read Blue Like Jazz. Since writing a number of memoirs, he has launched a very successful coaching business. I have How to Grow Your Small Business on my To Be Read: Summer Edition list because I love to do a little extra research during the summer months to help build my business. I'm looking forward to adding this one to my library and using some of the methods in the future.
This is another book that I have already started. I'm a little further along in Where the Lost Wander and I'm enjoying it so far. It is about a family venturing out west while following the Oregon Trail. They are faced with treacherous conditions and events, and there is a love story tied in as well.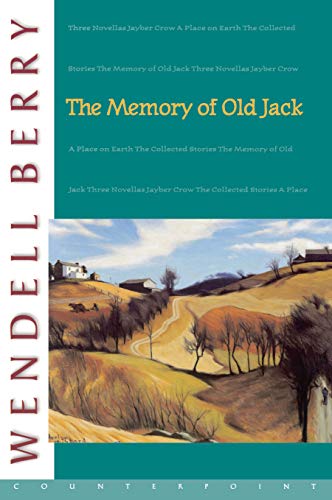 I don't think I'll ever be able to get enough of the Port William Membership stories, and lucky for me, there are a lot of them! I have read four or five books so far, so I am looking forward to adding The Memory of Old Jack to my collection. Wendell Berry tells the story of a small town in Kentucky with families deeply committed to the care of their farms and to one another.
With three months ahead, I am hopeful that I'll be able to read quite a few of these books, if not all of them. I always enjoy sharing my personal favorite books with you. I hope you enjoyed this To Be Read: Summer Edition list of books. If you would like to read some additional book lists of favorites, be sure to check out my yearly reviews.
Do you see any favorites that you have read or plan to add to your own summer reading list? If so, tell me in the comments!