Help bring your child's favorite topic of interest to life by creating a summer camp experience for them! This week, I am sharing summer activities + book pairings for art and performance camp fans. Many camps fill up quickly and the cost can really add up! So, bring the camp to your home this summer with these great books and learning resources.
Support hands-on learning and literacy skills that are focused on all things art and performance!
*I use affiliate links to share products with you. If you use the link to make a purchase, the cost of the book doesn't go up for you. However, I will receive a commission and I do appreciate your support.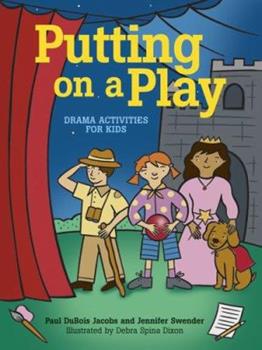 Putting on a Play is a great resource for kids to create their own plays. There are six play included with ideas for different endings, props to use, characters to add, and lots more inspiration!
age baby – 6 years
Because
by Mo Willems & Amber Ren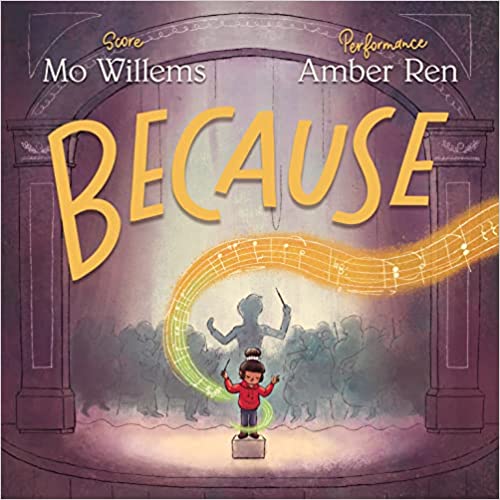 Because is one of our family's personal favorite books. This story shows the inspiration behind a young girl's desire to become a musician, performing before an audience.
age 3-7
Circus! takes you through the ins and outs of how the circus runs like a well oiled machine.
ages 3-7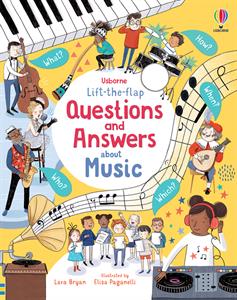 Filled with lots of flaps and fantastic information about the history and art of music. In Questions and Answers About Music you will learn about specific instruments, their history, and even how they produce sound.
age 4+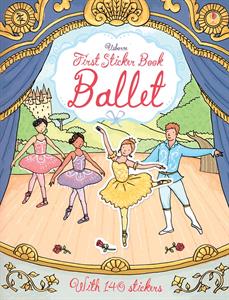 Complete the colorful scenes while discovering the beautiful world of ballet in First Sticker Book Ballet.
age 4+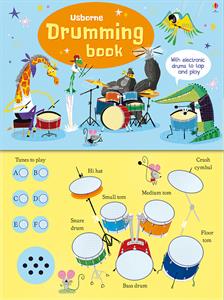 Drumming Book is an introduction to the instrument that also includes different rhythms to play. This is a fun sound book!
age 6+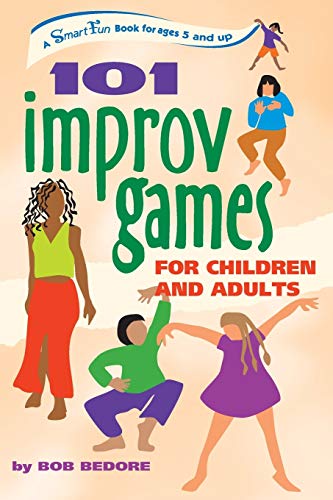 Have fun with improv games using 101 Improv Games for Children and Adults! This will inspire lots of creativity and many laughs.
age 6+
That's a Job? series is a great resource for kids interested in any particular field. It gives an inside look at the MANY jobs, including the not-so-obvious ones, in performing arts. Just because you're interested in performing arts, doesn't mean you have to be center stage. Learn about all the other areas that are necessary for the show to go on by reading I Like the Performing Arts…What Jobs are There?
age 7+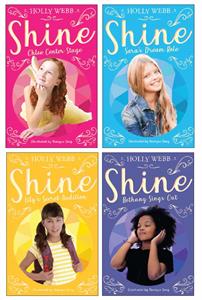 Shine is all about students from The Shine School for Performing Arts. Learn about the different areas in this field and also be encouraged by the characters and the lessons they learn about friendship and hard work. Read these books aloud to your child and talk about their relationship to art and performance camp.
age 7-11
Art is great, but Tiny Art! is even better! This kit is filled with everything you need to create a beautiful masterpiece. You'll find paint, tools, and inspirational ideas. There is a small booklet that walks you through painting techniques, basic color theory, and also offers 10 activities for your child. You'll be amazed at what they learn!
age 8+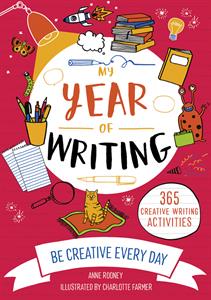 My Year of Writing is a journal filled with writing prompts to take you through an entire year. These are ideas that will hopefully inspire them to write more on their own, building a writing muscle with lots of daily practice.
age 8+
Write Your Own Scripts is a great tool for kids who want to create their own plays. It walks you through planning out a story and adding dialogue to performing the show!
age 10+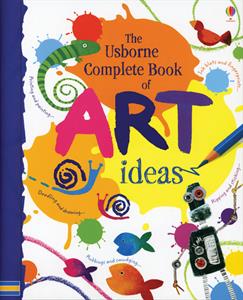 The Complete Book of Art Ideas is filled with step-by-step instructions and lots of creative ideas to keep your child excited and inspired by art! This is the perfect book to add to your art and performance camp activities.
age 10+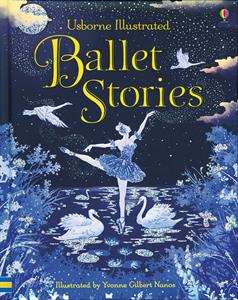 Ballet Stories includes beautiful illustrations to accompany these fantastic ballets: Cinderella, Coppelia, Giselle, La Sylphide (the Sylph), Swan Lake, Firebird, Don Quixote, La Fille Mal Gardée (The Wayward Daughter), Romeo and Juliet, The Nutcracker, Ondine, and Sleeping Beauty.
age 10+
Break a Leg! is a fun book filled with great facts of the behind the scenes world of theater.
I would love to hear about other books regarding art and performance that your kids are enjoying. Be sure to share about them in the comments below! If you would like some recommendations regarding different topics, please be sure to fill out my quick request form to get a list of free book recommendations.
Looking for other summer camp ideas? Be sure to check out these other book lists: