As a teacher, I have witnessed a growing interest in the many fields of technology. Areas like robotics, architecture, gaming, fashion, space, aviation, and engineering. If the kids you know are anything like the ones I have had the pleasure of teaching, gaming was the area that my students would get the most excited about. So much so, that their parents often shared about their challenge to get them to step away from their screens to read.
A helpful solution is to offer a book about the field of technology they enjoy. I also love the variety of STEM toys and activities from SMARTLab toys. They have activities from the Lip Balm Boutique and the Squishy Human Body to Tiny Baking and Tiny Gardening.
Another idea is to visit a science museum in your area. Many museums have children's spaces that cover these technology fields, including activities to help kids better understand what it's all about. It would have been really exciting to step into the world of fashion, learning about sewing and pairing patterns as a teen!
I hope you find a great book to suit your child's interests in this list of books about technology. There are a few books covering each of the fields of technology mentioned above. Happy reading!
*I use affiliate links to share products with you. If you use the link to make a purchase, the cost of the book doesn't go up for you. However, I will receive a commission and I do appreciate your support.
1. Robotics
Be sure to check out Engineer Academy below for an additional book that also covers robotics!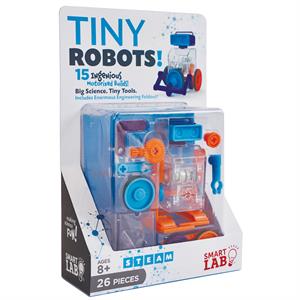 The Tiny Robots kit from SMARTLab toys includes a booklet with an introduction to mini machines, as well as 15 different robot configurations. There is also a small storage case that makes this activity portable!
Age 8+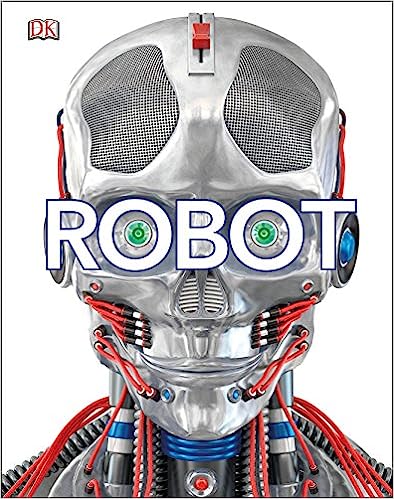 An inside look at over 100 robots, how they are made, what they are used for, and their effect on people around the world.
Age 9-12
2. Architecture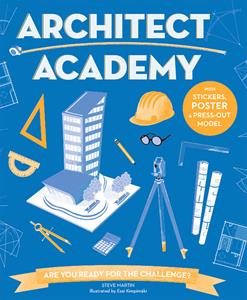 Architect Academy is an interactive activity book that offers a behind-the-scenes look at the skills necessary to become an architect. Use stickers, design models, complete skill tests, and work through informative games!
The Academy Series also includes activity books for astronauts, chefs, coders, engineers, vets, and more.
Age 7+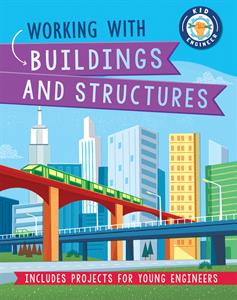 Learn about balancing forces to create a strong structure, examine bridges, and take a trip around the world to study famous landmarks in Working with Buildings and Structures. You'll also find detailed steps for creating your own structures using supplies around your home.
Age 9+
3. Gaming
The Amazing World of Video Game Development is the 2023 NSTA Best STEM Book of the Year. It is written in kid-friendly language and allows your young gamer to deep-dive into all of the developmental stages of building their favorite games.
Age 5-8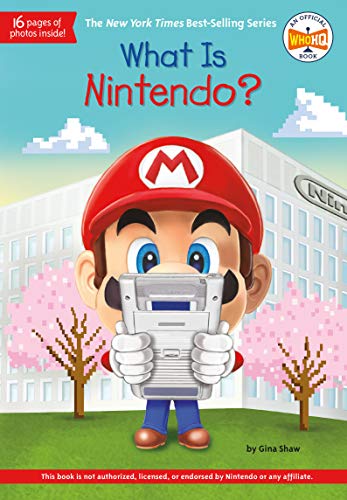 From the What Was? series comes the history of one of the biggest names in the video game industry: What is Nintendo?
Age 7-10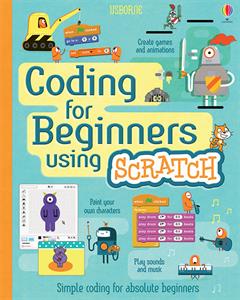 Coding for Beginners using Scratch is an introduction to guide children to create games and animation using Scratch (a free, online program developed by MIT which is widely used in elementary schools). You can also access this supplemental resource for any updates to the program.
Age 9+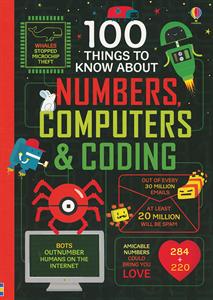 The 100 Things to Know About series is a perfect resource for kids who love fact-filled books and also for reluctant readers. Kids don't feel as overwhelmed with these types of books because there are pictures to break up the text and they can skip around in their reading; no need to read cover-to-cover. 100 Things to Know About Numbers, Computers, and Coding has 100 unique facts about numbers, computers, and coding!
Age 11+
4. Fashion
Learn about fashion icon Coco Chanel in Along Came Coco. She was an orphan from France who used her creativity in style and sewing to question the status quo and change women's fashion forever.
Age 4-8
Fashion Design for Kids is an activity book that covers everything from clothes production, the tasks completed by fashion designers, and lessons on color and style. There are also no-sew activities for inspiration in creating your own pieces.
Ages 8+
How to Be a Fashion Designer teaches kids to draw their own designs including color, pattern, and material. It is full of inspirational facts, drawings, and also photographs.
Age 8-12
5. Space
There are MANY fantastic books about the final frontier. It is difficult for me to narrow my favorites, so I will have to refer you to my lengthier list in the blog post 15 Children's Books About Space.
6. Aviation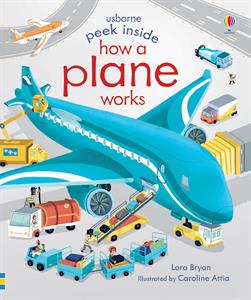 This might be the most-read book in our family's library. Lift-the-flaps in this fact-filled nonfiction book to learn about the ins and outs of How a Plane Works. You will explore the cockpit, the engine, and also follow the many people it takes to get this machine off the ground.
Age 3+
Use a flashlight to reveal images as you read On the Plane! As you shine a light behind each page, an image appears that gives you an inside look at the many parts of an airplane.
Age 4-8
7. Engineering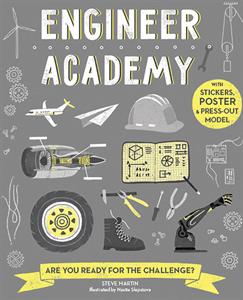 As part of the Academy Series, Engineer Academy is an overview of several of the fields listed in this blog post. Learn about Mechanics, Aerospace, Robotics, Energy, and Materials. There are lots of fun facts and projects for kids to complete!
Age 7+
Engineering Scribble Book is an activity book that covers many areas of engineering! There are lots of in-depth activities that teach kids how to problem solve, invent, create and design.
Age 8+
Want More Books About Technology to Create Your Own Technology Camp at Home?
I would love to hear about other books you would include in a technology camp for kids. Be sure to share about them in the comments below! And don't forget, if you would like some recommendations regarding different books, please be sure to fill out my quick request form to get a list of free book recommendations.
Looking for other summer camp ideas? Be sure to check out these other book lists: