If you are looking for summer activities for your children, I would highly recommend sharing some time together in the kitchen. Host your own cooking class at home, pairing practical skills with some fantastic books! I have heard that Disney's culinary program is exciting and delicious, but I am confident you can create a summer cooking class experience like no other.
*I use affiliate links to share products with you. If you use the link to make a purchase, the cost of the book doesn't go up for you. However, I will receive a commission and I do appreciate your support.
There are an endless number of resources to help you create your own cooking class at home. Be sure to watch Master Chef, Jr. for lots of inspiration (and check out the book below that's also based on a cooking show!). Here are some additional resources:
Find a handmade apron for your child from an Etsy seller.
Purchase a cooking set or some no-slip mixing bowls to make sure you have all the essential tools on hand.
Find a safe learning tower for your child to stand on so he can reach the counter!
Consider getting a cooking subscription box so you are getting regular inspiration and recipes sent straight to your door.
Collect recipes in a binder so you can easily go back to them and begin to have some staples that your child feels confident making.
What Age Should a Child Start Cooking?
We have personally allowed our son to join us in the kitchen since he started showing interest at 2 years old. The tricky part is being prepared with small tasks that he can manage, but it's worth it to have him there. In the last year he has learned so many practical skills that he'll be able to use for a lifetime.
Not long ago, I read a book called Hunt, Parent, Gather by Michaeleen Doucleff that specifically talked about including kids in all kinds of household chores instead of asking them to go play or watch a show instead. Can I get dinner on the table more quickly without him? Absolutely! Is he creating a huge mess and trying my patience during this whole process? You bet! But he's also gaining so much. Plus, we have enjoyed some great quality time together while cooking.
One of the additional benefits is that he will often try new foods at the counter while we're chopping and preparing meals that he normally refuses to eat while we're sitting at the table. I have no idea why, but it's pretty great to see him give something new a try!
Why Should Kids Take a Cooking Class?
There are so many benefits for kids to enjoy a cooking class. Being in the kitchen gives them the chance to practice math skills while measuring and watching the timer on a clock, read while following a recipe, and grow their fine motor skills while prepping veggies to go into the meal.
What Can Children Learn From Cooking Activities?
In all, kids are learning practical, real world skills. Aside from learning math, practicing their reading, and developing fine motor skills, they are also given the opportunity to learn about different foods and the health benefits of each. While cooking, we often talk about having a balanced meal with vegetables, a protein, and a reasonable portion of carbohydrates.
My son loves to talk about eating his protein so he can grow to be big and strong. It's great that he's learning the specific foods that can help him with this goal!
Books About Cooking
Use the following book list to inspire your cooking class. If you would like additional recommendations, I would be happy to email you a list of books that would be a good fit for your reader based on his or her interests. Just fill out my survey and I'll get back to you during our next nap time!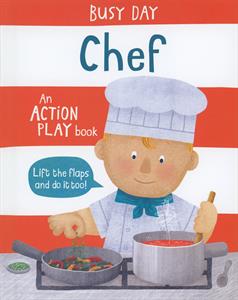 Chef is a lift-the-flap book with sturdy flaps that walks you through a day in the life of a chef.
age 2-4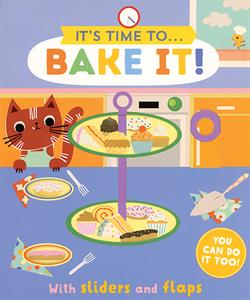 A new series from PaperPie, Bake It!, includes sliders and flaps allowing you to mix, stir, and bake in the kitchen with cat.
age 3-5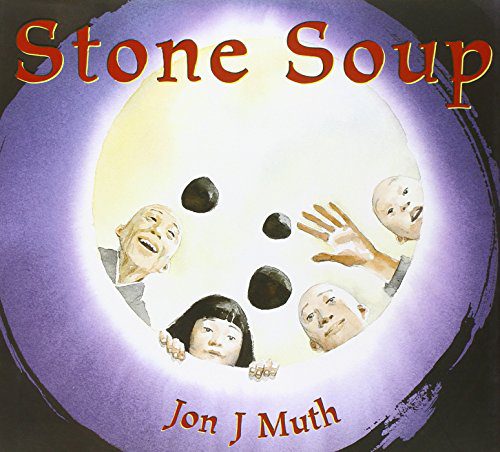 Stone Soup is an award-winning book about three travelers who find their way to a selfish community of people who are unwilling to help them. They trick the residents into adding ingredients to a large pot of imaginary soup that begins with stones. As they each add something from their cupboard, they create a beautiful meal together.
age 4-8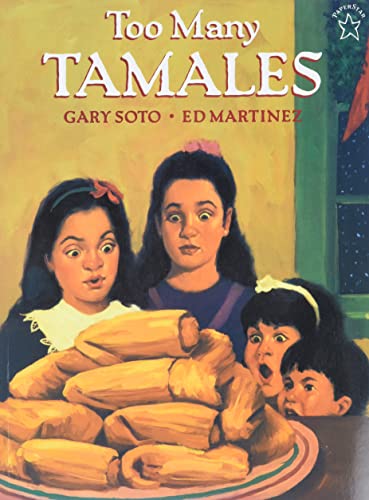 Too Many Tamales is a classic book that centers around a delicious food that this family enjoys at Christmas.
age 4-8
This book is a biography about the woman who shared the importance of eating organic foods with the world.
age 4-8
Learn about Julia Child's insatiable hunger and how she became one of the world's best-known chefs in Born Hungry: Julia Child Becomes "The French Chef." If you have an older child, I would recommend sharing Who Was Julia Child? as another great biography.
age 5-9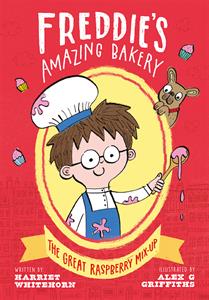 The first book in a fun series about a helpful and friendly boy. Freddie's Amazing Bakery, tells the story of the most amazing bakery that also includes a mystery. Be sure to check out the recipe and baking terms at the end of each book!
age 5+
Kick your cooking class off with What's Cooking at 10 Garden Street? This book is full of delicious, kid-friendly recipes your child is sure to enjoy.
age 6-9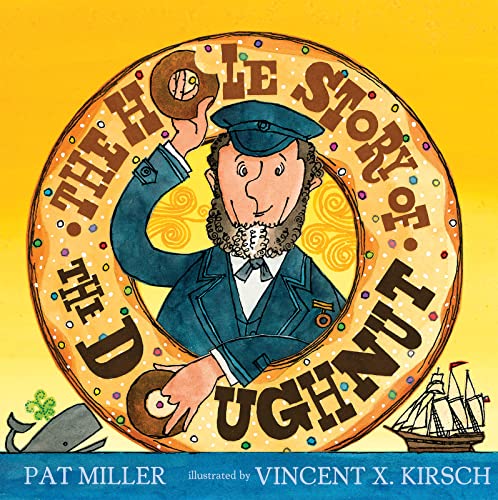 Learn the origin story of the doughnut in The Hole Story of the Doughnut. I can't stop laughing at this title!
age 6-9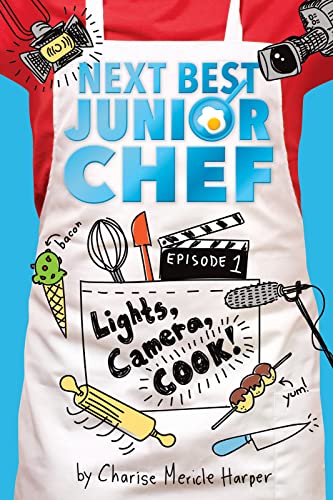 I enjoyed reading Next Best Junior Chef: Lights, Camera, Cook! with my students while I was teaching. It reads like a script, which is a great way to introduce a new writing format, as well. This book has fun cooking techniques and is also suspenseful as kids compete for the title.
age 7-10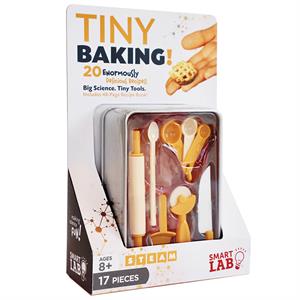 Enjoy cooking up lots of fun items with the Tiny Baking kit that includes 20 recipes and all the tools you need for creating sweet or savory dishes.
age 8+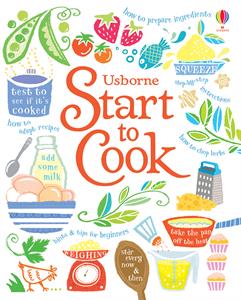 Start to Cook is a fantastic beginner's cookbook. It includes 150 recipes with step-by-step pictures to walk you through making all kinds of delicious meals!
age 8+
Pie
by Sarah Weeks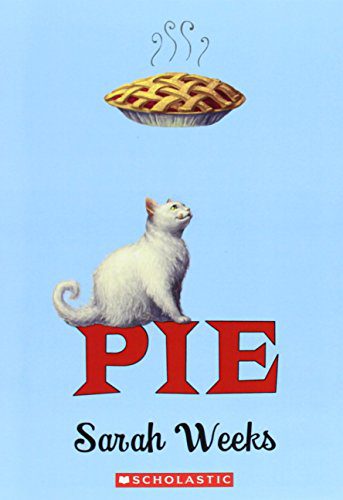 Sarah Weeks has written a number of great books, and Pie is one of them! This story is perfect for your cooking class. It's about Aunt Polly who leaves her famous pie-crust recipe to a cat after she passes away. Great themes of family and friendship, with some baking ideas weaved in between.
age 9-12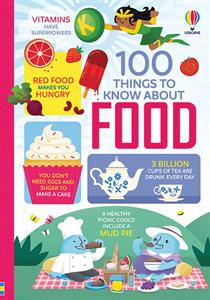 Learn all sorts of incredible facts about where our food comes from, the discoveries scientists have made, how cooking started, and more in 100 Things to Know About Food.
age 11+
Want More Cooking Class Ideas?
I would love to hear about other books you would include in a cooking class. Be sure to share about them in the comments below! And don't forget, if you would like some recommendations regarding different books, please be sure to fill out my quick request form to get a list of free book recommendations.
Looking for other summer camp ideas? Be sure to check out these other book lists: