Create a summer camp experience for your kids this year! Sports camp is a great way to practice important skills like communication, team work, and goal setting. Not to mention the benefits of being outside, getting some exercise, and learning some gross motor skills. This week, I am sharing summer activities + book pairings for sports camp.
*I use affiliate links to share products with you. If you use the link to make a purchase, the cost of the book doesn't go up for you. However, I will receive a commission and I do appreciate your support.
How do you make a camp at home?
Create a camp at home by offering a unique experience that is different from your normal routine. Plan fun activities that can also include your neighbors' kids. Consider what's available in your area and take a trip to a local sporting event, college, museum, or the movie theater!
Use the books on this list for inspiration or they can easily become the center of your activity for the day.
What is sports camp?
Sports camp is a great way to help your child learn about teamwork and setting goals. Currently, my child is learning to swim. Each day we spend a little time in the pool to practice. Our current goal is for him to learn to float on his back. When he is able to successfully do this, we're going to celebrate!
You could set a goal to run without stopping for 5 minutes, score 3 baskets in a row, drive the golf ball at certain distance at a range. Be creative and have fun! The goal doesn't matter as much as your plan, consistency, and the work that you put in to getting there. The lesson is in the hard work.
Sports camp can include team sports, water sports, individual sports, or even extreme sports. There are so many options!
Books About Sports
Use the following book list for inspiration, to learn about certain athletes, and to also learn about health and the human body. If you would like additional recommendations, I would be happy to email you a list of books that would be a good fit for your reader based on his or her interests. Just fill out my survey and I'll get back to you during our next nap time!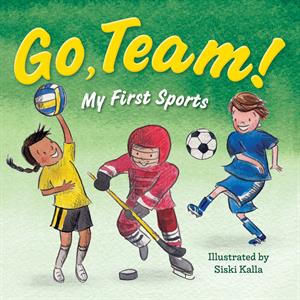 This simple board book, Go, Team!, is the reason my son knows about a variety of different sports. It is a great way to introduce simple vocabulary for all of the US's major sports.
age 2+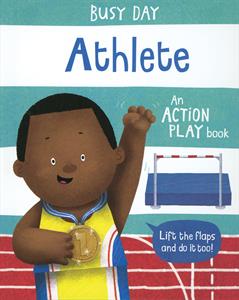 The Busy Day series includes interactive books that walk you through the day in the life of lots of different professions. In Athlete, kids read about athletes who are going for the gold in sports like track, swimming, and weightlifting.
ages 2-4
Splash
by Claire Cashmore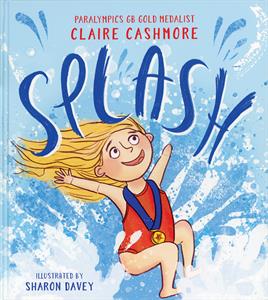 Claire Cashmore has done an excellent job adding her voice to the children's book world and representing kids with disabilities. She is a Paralympic swimmer from the UK who was afraid of the pool when she was a young girl. Splash is about overcoming that fear and working hard to become a competitive swimmer.
age 3+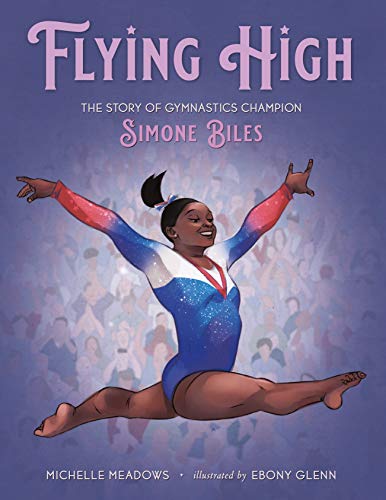 Gymnastics is one of my favorite sports to watch! I love to watch the Olympics to cheer on our country, and I can't help but appreciate all of the hard work these young athletes put into their routines. It's beautiful and inspiring! Your child will enjoy learning about Simone Biles in this book, but also be sure to check out other great gymnastics like Nadia Comaneci in her book, Nadia: The Girl Who Couldn't Sit Still.
ages 4-8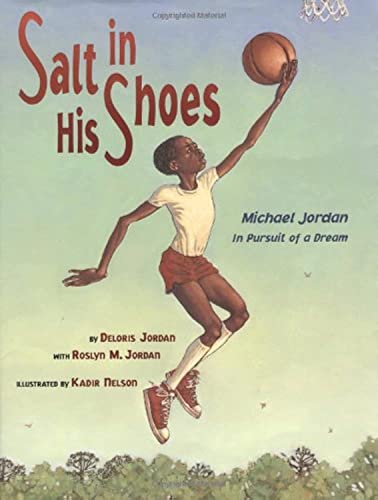 I love the beautiful illustrations in Salt in His Shoes. This is a biography of Michael Jordan. it tells the story of his dream to become a basketball player.
age 5-10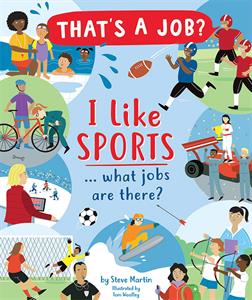 I Like Sports…What Jobs are There? is an interesting book filled with jobs related to sports. I especially love to read about the jobs that aren't so obvious when you first think about sports. Many kids dream of becoming an athlete, but it takes quite a team of people to help get them to the top.
age 7+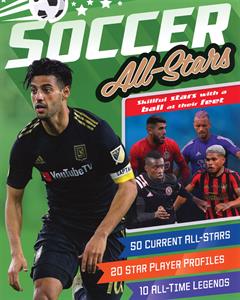 Take a look at some of the top soccer players from around the world by reading Soccer All-Stars.
age 7+

The Who is?/What is? series is full of interesting biographies of famous athletes. I thought What is the Super Bowl? would be a great addition to sports camp because it tells about the history of one of our country's most-watched games each year: the Super Bowl.
age 7-10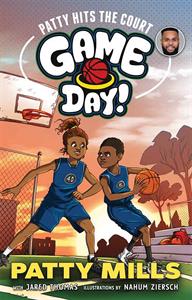 Learn about NBA Basketball Star and Australian Olympian, Patty Mills in his book, Game Day! This is a 3-book series that teaches kids to work hard when things don't come easily.
age 7-10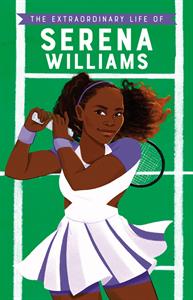 A Sports Camp book list isn't complete without a book featuring The Extraordinary Life of Serena Williams. This book includes her fascinating story as a tennis champion with big dreams.
age 7-11
The history of Negro League Baseball and the beautiful stories in We are the Ship repeatedly brings me back to this book. Kadir Nelson does an incredible job of highlighting an important part of our history and some incredible athletes that played in the Negro Leagues.
age 8-12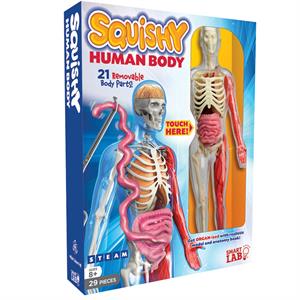 Teaching kids about health and the human body is an important topic to cover during sports camp. Use the Squishy Human Body to analyze the organs, muscles, and bones of the human body. Discuss our body's need for exercise and nutrition in order to reach optimal performance levels as an athlete.
age 8+
Want More?
I would love to hear about other sports books that your kids are enjoying. Be sure to share about them in the comments below! And don't forget, if you would like some recommendations regarding different books, please be sure to fill out my quick request form to get a list of free book recommendations.
Looking for other summer camp ideas? Be sure to check out these other book lists: