Heading back to school is always one of the most exciting times of the year. There's a newness and nervousness no matter what it looks like for you this year! As a teacher, I love to fuel this positive energy into my suggestions for some back to school books for K – 2nd grade! I have created a list of books that take place in schools, many of them specifically about the first day. These books are about positivity and having a growth mindset. Here is our list for some of the best back to school books available: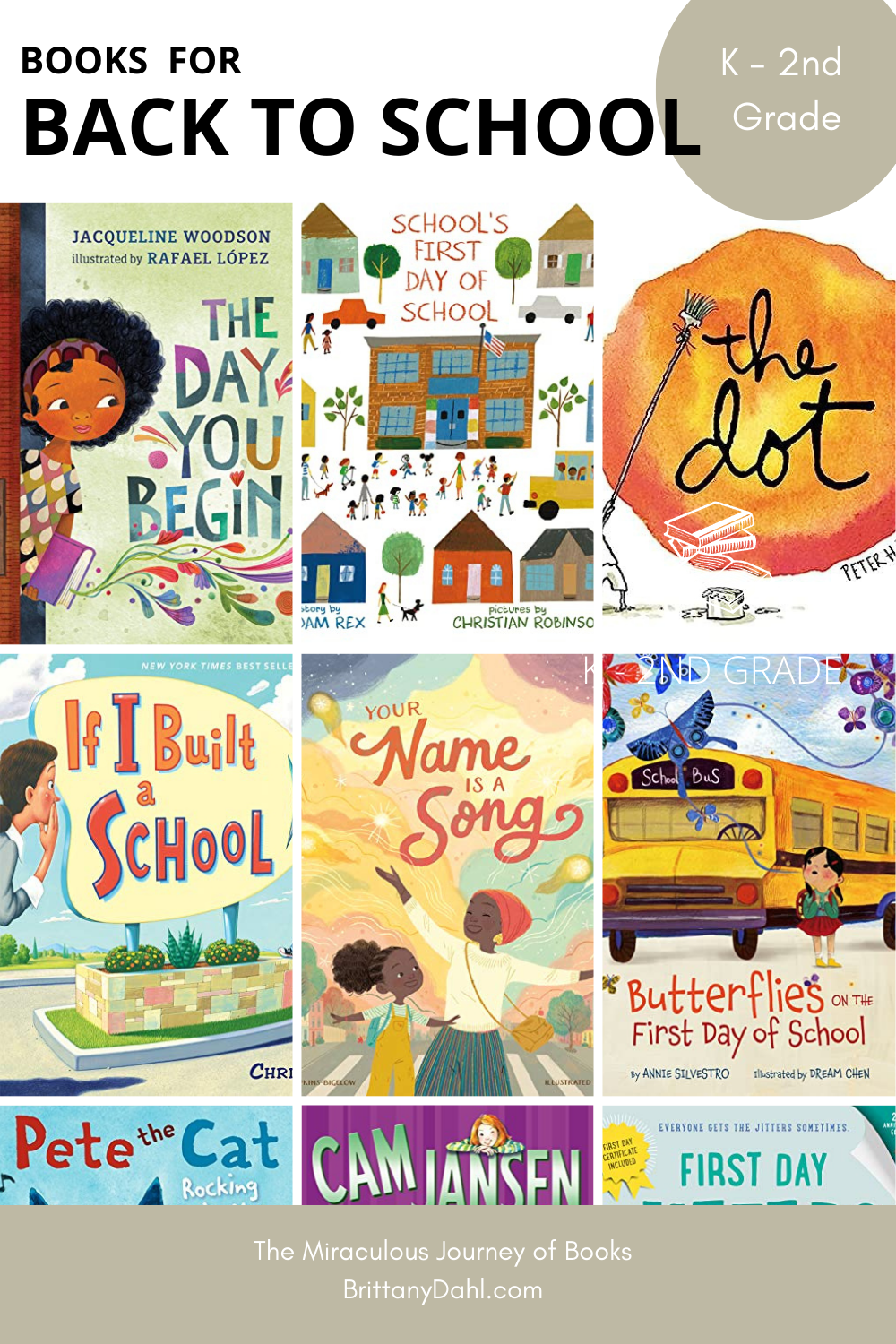 *I use affiliate links to share products with you. If you use the link to make a purchase, the cost of the book doesn't go up for you. However, I will receive a commission and I do appreciate your support.
Benefits of a Book Series
I know your desire as a parent (or a teacher) is to help your child fall in love with books. One of the absolute best ways to do that is to introduce them to a book series! I would recommend reading the very first book aloud to them, which is exactly how I start my school year. Reading the first book introduces kids to the characters and also familiarizes them to a setting. Once they have fallen in love with those characters and the world they live in, they can confidently tackle other books in the series and focus on other aspects of comprehending the story.
Read the 7 Reasons to Read Books in a Series blog post and also find additional book series recommendations for your reader. Here are some of my favorite Kindergarten through 2nd grade series books for back to school:
Ralph Mouse by Beverly Cleary
Gooney Bird Greene by Lois Lowry
Ramona Quimby by Beverly Cleary
Magic Treehouse by Mary Pope Osborne
Sarah, Plain and Tall Saga by Patricia MacLachlan
Billie B. Brown by Sally Rippin
Hey Jack! by Sally Rippin
The remaining back to school books for K – 2nd grade on this list all take place in a school. (Shocking, right?) They are perfect to read to your kids as they begin their first days of the new year. Enjoy!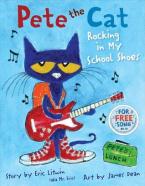 I hope you are familiar with the Pete the Cat series. He is one cool cat, and in this book he is headed back to school with a very special pair of red shoes.
Throughout Pete the Cat Rocking in My School Shoes he discovers excellent places around the school like the playground, the cafeteria, and the library. All the while, he is singing his smooth song.
I like this book because it has lots of repetition and opportunities for kids to repeat phrases back to you. Bonus points for you if you actually sing Pete's song!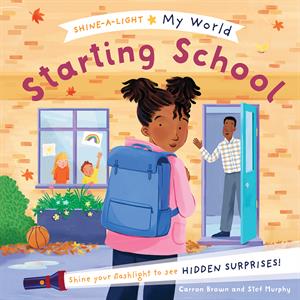 Shine-a-Light books are magical and so much fun to read with young kids! As you shine a flashlight behind each page, an image appears. In Starting School, kids walk through a typical school day including the major subjects they will learn, music time, art time, lunch, and recess. I love sharing stories like this so kids have a better idea of what to expect on their first day of school.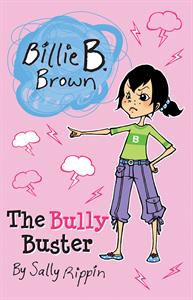 In Billie B. Brown: The Bully Buster, Billie learns about handling a situation where she feels bullied. This whole series deals with family in friendship in very positive ways, and I think all young kids can learn so much from her!
The Dot
by Peter H. Reynolds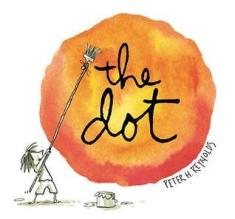 The Dot is a sweet book about a young girl who is unsure of her artistic ability. The teacher challenges her to draw what she can, and further encourages her by hanging it on the wall of the classroom.
With this bit of inspiration, she goes on to make the best dot that she possibly can! She designs dots of different colors and sizes that are later on display for all to see. This experience allows her to build her confidence and express herself.
The Dot is inspirational for kids because it lets them see that they have potential with a growth mindset. Also, it challenges me as a teacher to see each students' unique ability and to invite them to express that in their own way. They are special and their work is important even if it's not exactly what I was expecting.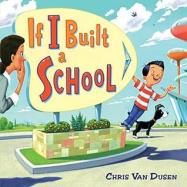 Reading this book about a young boy's vision of a modern classroom brought a smile to my face. I had to include it in this list of back to school books for K – 2nd grade. It is written in rhyme, which adds to the happiness. He describes trampoline basketball courts, hovering desks, wind tunnels for sky diving, and many other incredible inventions to make this school exceptional. This reminds me of The Jetson's and made me want to join his incredible school!
If I Built a School is perfect for encouraging kids' creativity! This could be a used as a fun activity for the first day if you had kids design their own school. Maybe they would be inspired by adding a new element into our otherwise boring buildings.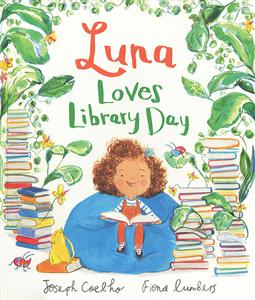 As someone who loves reading, it brings me so much joy to see how much the main character in this story, Luna, loves visiting the library with her dad in Luna Loves Library Day. I included this book in the list of Back to School Books for K – 2 because the school library is an important center of any elementary school!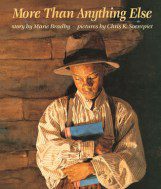 More Than Anything Else is the retelling of Booker T. Washington learning to read. It is inspiring for kids at the start of the year as they learn that not everyone has this great privilege that they are afforded. Through lots of hard work, this young boy perseveres and finds the help he needs to learn to read.
Young Booker works with his father and brother at the saltworks. They toil all day long and he feels unsatisfied from this work. After seeing someone read aloud from a newspaper, he is inspired and longs to do the same thing. He finds the man and they work together to help Booker learn to read.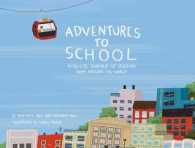 I'm so glad that I came across this book while compiling this list of the best books about heading back to school. It was Isabel Munoz's illustrations that drew me to it first. She is a fantastic painter, and has amassed quite a collection of great works.
Working alongside Miranda Paul, the two have created a beautiful work full of interesting facts about children around the world and how they get to school.
I especially love that this Adventures to School combines fiction and non-fiction elements. On each two page spread, there is a first person rendering of their experience going to school, as well as a sidebar with non-fiction information about the country and the typical experience of children as they journey to school each day.
This book is fun for kids to compare and contrast their own experiences. It will also help to open their eyes to the great privilege we have of receiving an education!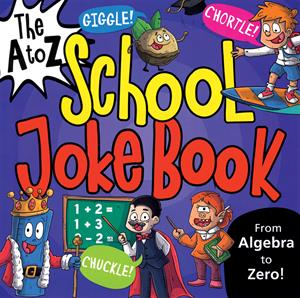 Q: How can you guarantee you'll get straight As?
A: Use a ruler!
Laughter is the best medicine for any sort of nervousness before starting school. You and your kids will really enjoy the silly jokes in School Joke Book!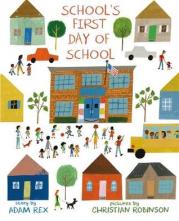 School's First Day of School is a lot of fun because it is written from the point of view of a recently constructed school building! During the summer, the school has many conversations with Janitor as to what will be happening in his quiet halls. He is confused, as well as nervous about his intended purpose.
Once the kids start coming, he gains some understanding as to the use of certain things like water fountains and lockers. He also listens to the children banter, and he finds great joy in it. In fact, he likes it so much, that he hopes the kids will come back another day.
I would recommend this book for kids who are nervous about the first day of school. It is encouraging to think about something beyond yourself (even if it is fantasy!) that might have similar feelings!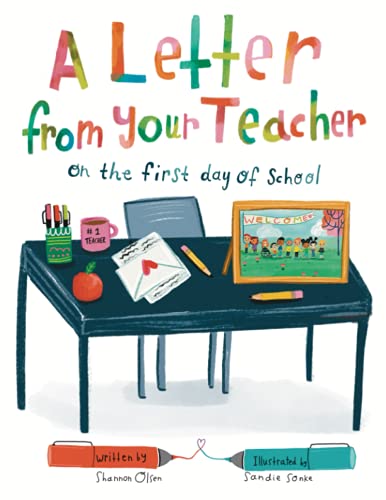 A sweet letter written from a teacher's point of view on the first day of school. A Letter From Your Teacher is a beautiful book to share with your child to show that their teacher is someone who is on their side, cheering them on and wanting the best for them!
From one of my favorite authors comes a book about overcoming your fears of being nervous and alone in a new place. This brave little girl, begins to make connections with the other students and realizes that it makes her come alive…it's the day you begin.
The beautiful thing about the message in The Day You Begin is that finding commonalities is important and it helps you to build friendship, but it's also special to know that you are unique. You might have characteristics unlike anyone else around you and that is something to celebrate.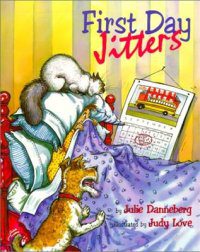 No list of books for back to school is complete without First Day Jitters. This book has been around a while, but it is quintessential. I love the unexpected twist at the end!
The story is about a nervous girl who does not want to get out of bed for the first day of school. She reluctantly gets dressed, eats breakfast, and heads to the school. After being greeted by the principal, he walks her to her classroom and introduces her to everyone…as their teacher.
Kids will laugh and likely groan at the silliness of the story. It's fun and leads to some great discussions about inferences. I would recommend reading it to your students to let them know that they are not alone in their nervousness.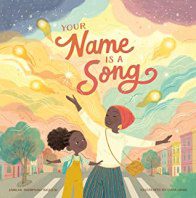 I loved reading this book! It's beautifully written and the illustrations are dreamlike. The words and the art work together to create movement as you float your way through the lyrical story.
Your Name is a Song is about a young girl who is frustrated that no one can pronounce her name properly and she does not want to return to school. Her mother explains to her that she has a name that flows as sweetly as a song, and there are many other diverse names that have a musical ring to them.
Feeling empowered, the girl returns to school and shares this knowledge with her teacher and her classmates. She also helps them to see the musicality of their own names.
As you read it with your children, I highly encourage you you to sing along! It will make the reading experience much more special to your kids. Watch the author pronounce the names mentioned in the book to help you along as you read it!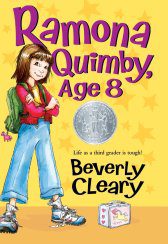 Ramona Quimby, Age 8 is another classic chapter book for your readers who enjoy a good laugh! In this book, she is starting at a new school and she has the opportunity to prove that she is dependable. Some of the things that stand in her way make for some comical moments.
In the story, Ramona and her family are adjusting to a lot of changes. This would be very relatable for most students beginning school this year. It's not easy to adjust, but we can get through this together, just like Ramona does with her family.
Good luck to everyone on their first days of school! Work hard and remain positive. You will do great things!
I hope this list of Back to School Books for K – 2nd Grade was helpful! Be sure to check out our other reading list for your Kindergarten, 1st or 2nd grader: Summer Reading List
Also check out our other books for back to school lists:
3rd – 5th Grade
6th – 8th Grade